By Keith R | October 2, 2009 @ 10:24 am |
Topics: Electronic/Electrical Equipment, Waste & Recycling | 2 Comments »
A bill on information technology (IT) waste has been introduced in the state legislative of the southern Brazilian state of Rio Grande do Sul (RS) that is similar to a law adopted in 2008 by its neighbor, Paraná.
The bill would require producers, distributors and vendors of "informatic equipment" to create and maintain programs for their recovery, recycling and destruction at the end of product life.   As in the PR law, "informatics" is not defined, but in Latin America the term usually refers to computers, other IT equipment and their peripherals.  Unless the bill is amended to define the term, the scope will be left to the discretion of the state regulatory authority.
By Keith R | October 1, 2009 @ 9:47 pm |
Topics: Climate Change, Energy Efficiency, Health Issues, Marine/Coastal Issues, Renewable Sources | No Comments »
From the Inter-American Development Bank (IDB):
IDB supports Colombia's climate change agenda

Reforms linked to new loan will help reduce vulnerability to climate change and take advantage of emerging carbon markets

Colombia will implement an ambitious climate change program that includes reducing vulnerability and strengthening climate-related institutions, as part of a financial package approved yesterday by the Inter-American Development Bank.

The climate activities are among several measures Colombia has pledged to carry out under the programmatic policy-based loan (PBL) for $250 million approved by the IDB Board of Executive Directors.

Studies predict that sea levels in Colombia could rise 40 cm along the Caribbean coast and 60 cm on the Pacific coast between 2050–2060 as a consequence of global warming. Severe rainfall variations generating flooding and drought are also anticipated in; and likely intensification of weather phenomena such as El Niño and La Niña.

These changes could accelerate desertification in 3.5 million hectares of Colombia's territory; damage road, port and manufacturing infrastructure in coastal cities such as Barranquilla, Cartagena and Buenaventura; and reduce hydroelectric power generation by reducing the capacity of reservoirs. Finally, scientists believe climate change could increase the incidence of transmissible diseases such as dengue fever and malaria in many parts of Colombia.

The PBL is a flexible, fast-disbursing instrument that provides the Colombian Treasury with resources to finance its priority programs. As part of its agreement with the Bank, Colombia is implementing specific climate activities under its National Development Plan, with results that must be verified as a condition for disbursement of the funds.

These activities include:

formulation and implementation of a national climate change policy, with an emphasis on coordination between Colombia's planning agency and productive sector ministries;
adoption of climate change guidelines by 80 percent of Colombia's regional environmental agencies;
development of 15 projects to reduce green house gas emissions registered with the Clean Development Mechanism;
implementation of a surveillance and early warning system for dengue fever and malaria related to climate change;
promotion and financing of energy efficiency and renewable energy; and
two pilot adaptation projects in the health, agriculture and/or coastal area management.

This is the first of three possible PBL operations by the IDB in support of Colombia's climate change agenda. The program has four components: macroeconomic stability, institutional policy and framework, mitigation agenda, and adaptation agenda. Mitigation aims to reduce greenhouse gas emissions, while adaptation consists of preparatory steps to help cope with the consequences of climate change.

In the program, the IDB will also assist Colombia's efforts to identify opportunities derived from the international efforts to tackle climate change through carbon markets. The IDB estimates that increased participation in the carbon markets could represent economic benefits of more than $500 million per year for Colombia.

"Colombia is taking a proactive approach that will put it on a path toward low-carbon growth," said Javier Cuervo, the IDB project team leader for the operation. "Through smart use of available technology and increased participation in carbon finance, Colombia is well positioned to be an active player in projects that reduce greenhouse gas emissions without compromising economic development."

Colombia's climate mitigation and adaptation efforts have received prior financing from the IDB's Sustainable Energy and Climate Change Unit.
By Keith R | October 1, 2009 @ 12:11 pm |
Topics: Chemicals, Climate Change, Energy & the Environment | 1 Comment »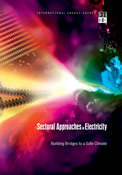 From the International Energy Agency (IEA):
IEA proposes approaches to curb greenhouse gas emissions in the key sectors, industry and power

"In the global fight against climate change, the industry and power sectors both play a key role," said Nobuo Tanaka, Executive Director of the International Energy Agency (IEA) today in Paris. "Industry is one of the largest users of electricity, and together, both sectors account for almost two-thirds of global energy-related CO2 emissions," Mr. Tanaka stressed at the launch of two new IEA publications: Energy technology transitions for industry – Strategies for the next industrial revolution and Sectoral approaches in electricity – Building bridges to a safe climate. "Decarbonising the power sector and reducing the CO2 intensity of key sectors such as iron and steel, cement, paper, chemicals and petrochemicals, as well as aluminium will be critical to achieve the ambitious targets for halving global CO2 emissions by 2050," he added. "The task is huge and requires nothing short of a low-carbon industrial revolution. Solutions exist but cannot be achieved overnight. Urgent action is needed, and our two new publications plot the course."

Industry: applying existing and new technologies worldwide is key

In the industry sector alone, implementing today's best available technology worldwide, would already reduce energy use by 20-30%. However, this measure alone will not be sufficient to curb emissions, as global energy demand is expected to more than double by 2050. To realise significant emissions reductions in the long term, a wide range of new technologies, including carbon capture and storage (CCS) in industry, will need to be developed and widely deployed. Engaging developing countries and their industries in this transition will be a top priority as most future growth in CO2 emissions will be in these countries. "I welcome the fact that a number of regional and international industrial associations have started to examine options available to them to reduce their CO2 intensity," Mr. Tanaka said. "Nevertheless, additional international co-operative efforts involving both governments and industry are needed. We reaffirm our commitment to work closer with key stakeholders to identify a more sustainable path forward." The IEA will soon release a technology roadmap for the cement sector which was developed in collaboration with the World Business Council for Sustainable Development.

Electricity must be decarbonised, especially outside OECD to avoid "lock-in"

To realise the necessary CO2 reductions in industry, decarbonising the power sector is critical. Since it is still mostly generated from fossil fuels, electricity is at the core of the world wide climate challenge, causing 41% of global energy-related CO2 emissions. Growth in power demand is particularly high in the developing world, and this increases the risk of practically irreversible investment in CO2-intensive electricity generation capacity (the so-called 'carbon lock-in'). If the power sector in the developing world grows without any regard for climate change, it could alone threaten the world's capacity to stabilise climate. "Power generation CO2 emissions outside OECD have grown by 90% since 1990, and are on a path to double from today's level by 2030; this is highly unsustainable from a climate perspective and collective action is needed now," Mr. Tanaka declared.

Sectoral approaches in electricity – Building bridges to a safe climate connects this threat with decisions that international climate negotiations will need to make at the UN climate change conference in Copenhagen in December 2009. "We need a two-tiered sectoral approach to this problem in the medium term: a strong signal to investors in power generation to promote less carbon-intensive technology, and ambitious new policies to push for a more efficient use of electricity," Mr. Tanaka said. The Kyoto Protocol has fostered some cleaner investments in developing countries' electricity sector but this is far from enough, and a vast potential for cost-effective energy efficiency improvements remains untapped on the demand side.

"The climate negotiators must therefore see the electricity sector as a priority, and set up mechanisms to support effective efforts in developing countries. These mechanisms could rely on a broader access to the "carbon market", to introduce a price on CO2 emissions and create incentives for most efficient and low-CO2 generation technologies. This includes carbon capture and storage or nuclear. These technologies are currently not allowed to contribute to carbon market projects in developing countries," said Mr. Tanaka. The IEA provides practical recommendations on this front. Further, much effort is needed internationally to share and transfer best policy practice. China, India, Mexico and South Africa have adopted policies or launched processes that go in the right direction – from an expansion of renewables and nuclear, to more ambitious energy efficiency policies and even plans for domestic emissions trading systems. This book deals with the critical question: how to encourage countries to go farther and faster towards curbing demand growth and decarbonising power generation, when they have abundant fossil fuel resources at their disposal. "An agreement in Copenhagen could include elements to facilitate this evolution, with new market instruments and support to energy efficiency policy."
By Keith R | September 30, 2009 @ 10:34 pm |
Topics: Health Issues | No Comments »

From the Caribbean Community (CARICOM):
REGION GEARS UP FOR HEALTH AUTHORITY IN 2010

Caribbean Community (CARICOM) Ministers of Health meeting in Washington DC, USA at their 18th Caucus fully endorsed the time table for the establishment of the Caribbean Public Health Authority (CARPHA) in 2010.

Among the actions leading up to the start up of CARPHA are the completion of the costing of the functions, infrastructure and staffing, the establishing of a marketing strategy spearheaded by United Kingdom Public Health specialists in collaboration with specialists from the Region, and planning for a Donors meeting coordinated by the Caribbean Development Bank (CDB) and the Pan American Health Organisation (PAHO).

Funding for the preliminary work has so far been provided by the Canadian Health Agency in Ottawa and PAHO, and the CARICOM Secretariat in tandem with the Caribbean Programme Coordination Office of PAHO in Barbados has been responsible for the administrative and logistic arrangements.

Speaking at the Ministerial Caucus, Hon. John Fabien, Minister of Health and Environment, Commonwealth of Dominica, and Chair of the Council of Human and Social Development (COHSOD), said, "this is one of the most ambitious yet necessary initiatives that would help the Region to best respond to its health needs by pooling its resources into a first rate public health facility that would strengthen the regional capabilities to respond to emergencies and to engage in preventive action."

It was agreed that CARPHA will merge the public health functions previously carried out separately by the Caribbean Epidemiological Centre (CAREC), the Caribbean Food and Nutrition Institute (CFNI), the Caribbean Health Research Centre (CHRC), the Caribbean Regional Drug Testing Laboratory (CRDTL) and the Caribbean Environmental Health Institute (CEHI).

By agreement of COHSOD and the approval of CARICOM Heads of Government in July 2009, the main campus of CARPHA will be located in Trinidad and Tobago.

Chairman of the CARPHA Steering Committee, Dr Leslie Ramsammy, speaking after the Caucus meetings in Washington, D.C., commended Dr. Jerome Walcott, Project Manager, for what he described as "the spirit of cooperation among CARICOM Health Ministers and technical officers and the donors, which" he stated, "augurs well for setting the stage toward the accomplishment of the objectives to implement CARPHA by 2010."
By Keith R | September 30, 2009 @ 8:16 pm |
Topics: Climate Change | No Comments »

From the  World Bank:
Adapting to Climate Change to Cost US$75-100 Billion a year

New global estimate for cost of adaptation to climate change in developing countries

The costs of adaptation to climate change in developing countries will be in the order of US$75-100 billion per year for the period 2010 to 2050 according to preliminary findings in a new global study from The World Bank.

The Economics of Adaptation to Climate Change (EACC) study, funded by the governments of the Netherlands, Switzerland, and the United Kingdom, is the most in-depth analysis of the economics of adaptation to climate change to date and uses a new methodology for assessing these costs.

The new approach involves comparing a future world without climate change with a future world with climate change. The difference between these two worlds entails a series of actions to adapt to the new world conditions. The costs of these additional actions are the costs of adapting to climate change.

In the draft consultation document released today, a key part of the overall analysis involved estimating adaptation costs for major economic sectors under two alternative future climate scenarios: "wet" and a "dry". Under the relatively dryer scenario the adaptation cost is estimated at US$75 billion per year, while under the scenario that assumes a future wetter climate it is US$100 billion.

"Roughly the costs of adapting to a 2o°C warmer world are of the same order of magnitude as current Overseas Development Assistance" said Katherine Sierra, World Bank Vice President for Sustainable Development. "Faced with the prospect of huge additional infrastructure costs, as well as drought, disease and dramatic reductions in agricultural productivity, developing countries need to be prepared for the potential consequences of unchecked climate change. In this respect, access to necessary financing will be critical."

"The World Bank study makes plain that taking action in favor of adaptation now can result in future savings and reduce unacceptable risks," said Bert Koenders, Dutch Minister for Development Cooperation. "At this point, the costs this will entail can still be borne by the international community, to judge by the GDPs of rich countries, but for poor countries they are unacceptably high. More than ever, mitigation, adaptation and development cooperation are needed to make the poor less vulnerable to climate change. International public financial support for adaptation in the poorest developing countries should be new and additional, so as not to jeopardize the Millennium Development Goals."

The EACC study has two broad objectives. The first is to develop an estimate of the global costs of adaptation in developing countries. The second is to help decision makers in developing countries to better understand and assess the risks posed by climate change and to better design strategies to adapt to climate change, particularly keeping the most vulnerable communities in focus. A second report, based on seven country case studies, will be produced by spring 2010, focusing on the second objective.

The report released today finds that the highest costs will be borne by the East Asia and Pacific Region, followed closely by Latin America and the Caribbean, and Sub-Saharan Africa. The drier scenario requires lower adaptation costs in total in all regions, except South Asia.

"The EACC study provides a range of estimates for a world in which decision makers have perfect foresight," says Sergio Margulis. "In the real world where decision makers hedge against a range of outcomes, the actual expenditures are potentially higher than this."

The report stresses that development strategies must maximize flexibility and incorporate knowledge about climate change as it is gained. It also finds that adaptation costs decline as a percentage of GDP over time, suggesting that countries become less vulnerable to climate change as their economies grow.

"Economic growth is the most powerful form of adaptation," said Warren Evans, Director of the World Bank's Environment Department. "However, it cannot be 'business as usual'. Adaptation minimizes the impacts of climate change, but it does not address its causes. There is no substitute for mitigation to reduce catastrophic risks," he said.

In the study, adaptation costs for all developing countries are estimated for the major economic sectors using country-level data sets that have global coverage, including partial assessment of costs of adaptation for ecosystem services. Cost implications of changes in the frequency of extreme weather events are also considered. The study is the first to develop a workable definition of adaptation costs that can set the stage for common understanding of what adaptation entails, what role development plays in adaptation, and what policy changes are needed to facilitate adaptation. It also highlights that many questions remain, and that further work is essential.
By Keith R | September 29, 2009 @ 11:18 pm |
Topics: Tobacco Control | 4 Comments »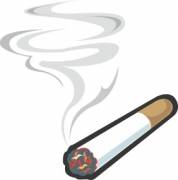 The push for smoke-free environments continues to march across Brazilian states — how long before federal legislators decide to extend such protections nationwide?
Today the governors of the southern state of Paraná (PR) and the western state of Amazonas (AM) signed new tobacco control laws, joining Ceará (CE), Rio de Janeiro (RJ) and São Paulo (SP) in restricting smoking in public places.  Both new laws have similar definitions of which places smoking should be banned, and both, as in the case of RJ and SP, charge those generally responsible for these places (employer, owner, manager, operator, etc.) with enforcing the ban and subject them to fines if they are found not doing so.  If they view an employee, user or consumer violating the Law, and if they refuse to comply, retire them from the premises, if necessary with the help of police force.
By Keith R | September 26, 2009 @ 4:36 pm |
Topics: Electronic/Electrical Equipment, Waste & Recycling | 2 Comments »
This week Amazonas (AM) became the latest state in which a bill on  "technological trash" (lixo tecnologico or e-lixo) – the Brazilians nickname for what is known elsewhere as WEEE or e-waste — has been introduced. Unlike bills recently introduced in the northeastern states of Bahia and Pernambuco, which are based primarily on a Law on computer-related waste passed in 2008  in the southern state of Paraná, the AM bill instead appears to copy the WEEE law adopted in June by São Paulo (SP).
By Keith R | September 26, 2009 @ 2:32 pm |
Topics: Climate Change, Electronic/Electrical Equipment, Energy Efficiency | No Comments »

From the Global Environment Facility (GEF):
Lighting Up the Climate Change Challenge

A new global initiative to accelerate the uptake of low energy light bulbs and efficient lighting systems was launched today by the Global Environment Facility and the United Nations Environment Programme (UNEP).

The close to $20 million initiative, the Global Market Transformation for Efficient Lighting Platform that will be implemented in collaboration with the private sector companies OSRAM and Philips, is aimed at reducing the bills of electricity consumers in developing economies while delivering cuts in emissions of greenhouse gases. It is also aimed at replacing fuel-based lighting systems, such as kerosene, that is linked with health-hazardous indoor air pollution.

Globally, 70% of total lighting market sales are still made up of inefficient incandescent lamps. A market shift, from incandescent lamps to energy-efficient alternatives, would cut the world's electricity demand for lighting by an estimated 18%.

A recent report by US Global Industry Analysts Inc indicates that by 2010, the industrial, commercial, residential, and public lighting market will exceed 94 USD billion with a large part of the growth in developing economies.

Achim Steiner, UN Under-secretary General and UNEP Executive Director, said: "In many ways the way we light our homes and buildings is akin to still driving around in steam-powered cars or communicating by telegram".

"This new project aims to accelerate growing national initiatives to replace old bulbs into a global one by overcoming market barriers in developing economies and by setting international energy and performance standards in order to build consumer confidence. In terms of climate change, this is among the lowest of low hanging fruit. Eight per cent of global greenhouse gas emissions are linked with lighting—this project can by 2014 make a big dent in these while saving people money too," he added.

"This is the time to move forward with a concerted and synergetic approach that truly transforms this market in both the developed and developing world. That's why we are launching this global initiative to bring the major global players together to phase-out inefficient lighting once and for all," said Monique Barbut, CEO and Chairperson, the Global Environment Facility.

Using current economic and energy efficiency trends, it is projected that global demand for artificial light will be 80% higher by 2030 with a great deal of that linked to the construction and operation of new buildings in developing economies including China.

If lighting technologies and efficiencies do not improve, global lighting electricity demand will reach almost twice the output of all modern nuclear power plants amounting to 4,250 terawatt-hours (TWh), according to the GEF. Energy saving lights, known as compact fluorescent lamps (CFLs), are designed to replace incandescent lamps. Some 25% of the energy consumed by CFLs is converted to visible light, compared to only 5% for an incandescent lamp.

Up to 95% of the energy emitted by incandescent lamps is heat, and their efficiency is inherently low. Comparing the two types of lighting, incandescent bulbs last around 1,000 hours, which is significantly shorter than energy saving lamps, with life spans of 6,000 to 12,000 hours.

"There is growing momentum now, and a very aggressive timeline to address the emerging issues of climate change. We have learned a lot in Europe and the United States over the past few years, and need to apply that in the emerging marketplaces of developing countries," said Kaj den Daas, CEO, Philips Lighting North America. "We have also made great innovative strides in addressing solutions where there is no access to the energy grid. With more than 1.6 billion people living without electricity today in developing areas, there is a growing need to deploy new products, and a growing desire amongst people to experience the benefits of being able to cook, eat, socialize, and for children to do their homework at night safely and conveniently, for the very first time."

OSRAM representative Martin Goetzeler, CEO said: "Developing and promoting more efficient lighting products has always been part of OSRAM's DNA. We not only encourage developing countries to partake in the economic benefits of efficient lighting, but we also feel responsible in supporting the implementation of a holistic approach to make light as environmentally friendly as possible and available to all social strata."

He added: "The lever is enormous. Over 1/3 of the electricity used worldwide for lighting today could be saved. That corresponds to half the electricity consumption of China."

In 2003, the provision of artificial light was estimated to require the equivalent of approximately 650 million tons of oil equivalent (Mtoe), which was equivalent to 8.9% of total global primary energy consumption. Globally, lighting-related CO2 emissions are estimated at 1,900 million tons (Mt) of CO2, equivalent to approximately 8% of world emissions.

Several countries are now phasing-out incandescent light bulbs with Ireland, Australia, Argentina, and the Philippines set to achieve this goal in early 2010.

Recent legislation in the United States will phase out the least efficient lamps by 2014, starting with the phase out of the standard 100-Watt incandescent by 2012. The European Union is starting the process in 2009.

The new global project, which will include a centre of excellence of lighting, will build on and support further commercialization and market penetration among several developing countries that have already made efforts to promote the adoption of CFLs and to phase-out incandescent lamps—some with GEF support and the involvement of the United Nations Development Programme (UNDP).

These include Cuba and Venezuela, which have begun installing energy efficient lighting and others such as China, Vietnam, Morocco, Bhutan, Mauritania, Cote d'Ivoire, and Jordan. At present China and Vietnam are already executing projects that were approved by the GEF; proposals for projects in other countries are under preparation and/or have been submitted to the GEF for approval. The platform will also coordinate and liaise with energy efficient lighting projects in other countries that are supported by other organizations.

Historically, the main barrier hampering the deployment of energy efficient lighting products was their high initial cost. When first launched in the early 1980s, CFLs were 20 to 30 times more expensive to produce than their incandescent equivalents. However, CFL costs have steadily declined through use and increased competition. They now retail for about four times the price of an incandescent lamp.

Consumers have traditionally been slow to come on board and according to some reports, were initially unimpressed by early models, disliking the look and functionality of these models.

Manufacturers are of the view that consumers need to understand how using energy saving bulbs will allow for long term cost savings, as well as be assured of the quality and reliability of new models, as well as the growing number of energy saving options that are and will become available.

One promising innovation is the development of solid state lighting (SSL). This technology is expected to achieve efficiencies at least ten times higher than incandescent lamps, and up to twice as high as fluorescent lamps.

Light Emitting Diode (LED) lamps, besides not containing mercury, have other advantages such as a long life, a warm light color similar to incandescent lamps, low heat generation, and the ability to work with dimming switches in certain lamps.
By Keith R | September 26, 2009 @ 7:45 am |
Topics: Biofuels | No Comments »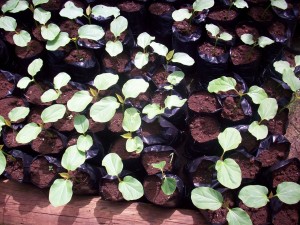 From the Inter-American Institute for Cooperation on Agriculture (IICA):
Jatropha touted as "one of the best alternatives" for biodiesel production in the Americas

Argentina, Brazil and Costa Rica discussed the generation of fuels from Jatropha curcas, also known as physic nut or piñoncillo.

According to Jamil Macedo, coordinator of a hemispheric agroenergy network, "Despite its limitations, the crop Jatropha curcas L. is one of the best alternatives for the production of biodiesel in the hemisphere."

Macedo, who is also the Executive Director of the Cooperative Program for Agricultural Research, Development and Innovation in the South American Tropics (PROCITROPICOS), participated in the videoconference "Presentation of the Network for Research, Development and Innovation in Jatropha curcas L. for the Production of Biodiesel in Latin America and the Caribbean – LAC Jatropha Network" held on September 23.

Participating in the videoconference, organized by the Hemispheric Agroenergy and Biofuels Program of the Inter-American Institute for Cooperation on Agriculture (IICA), were representatives of technology and research centers, ministries of agriculture and the environment, universities, international organizations and businesses interested in the topic, in Argentina, Brazil and Costa Rica.

Orlando Vega, IICA Specialist in Agroenergy and Biofuels, explained that the videoconference provided an opportunity to address common problems and identify possible joint efforts in the areas of cooperation, technology integration, knowledge management and the sharing of experiences in the field.

In addition, the countries made presentations on their policy frameworks in the area of agroenergy and on experiences in the generation of biofuels from jatropha in the private sector and in research centers and institutions.

The LAC Jatropha Network is part of the PROCITROPICOS Agroenergy Network and its members are research institutions in Bolivia, Brazil, Costa Rica, Colombia, Ecuador, Guatemala, Mexico, Nicaragua, Panama Peru, Suriname and Venezuela.

The objective of the Network is to promote the partial replacement of fossil fuels with renewable fuels from crops, specifically those derived from Jatropha curcas L. , also known as physic nut or piñoncillo.

According to Macedo, the use of jatropha in producing biodiesel has several benefits. Its seeds produce a very high-quality oil; it is a perennial crop (does not need to be replanted each year); it is highly adaptable; and since it is not a source of food, so it will not compete with food production activities.

In addition, the cultivation of jatropha is suitable for family agriculture, and since it can be grown in combination with other crops, farmers interested in this crop can produce energy and food on the same land.

Nonetheless, there are challenges that must be overcome. Jatropha is susceptible to many pests and diseases, there is a lack of knowledge regarding its cultivation and genetic diversity and, there is a need to develop non-toxic varieties.

Despite these limitations, he is convinced that Latin America has "an abundance of land and water for agricultural production, which makes it possible to produce food, fiber and energy in a sustainable and non-competitive manner, and that the cultivation of jatropha is one of the best alternatives for the production of biodiesel."

In his opinion, it is necessary to invest more in research and development and promote regional cooperation in research to contribute to reducing the gap between countries and make the best use of the potential of the region.

The LAC Jatropha Network provides an opportunity to exchange scientific knowledge and promote the technological innovations required to make the production of jatropha viable," he stated.
By Keith R | September 25, 2009 @ 6:35 pm |
Topics: Environmental Governance | No Comments »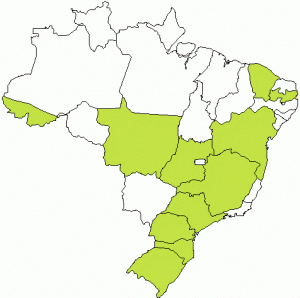 Temas Observation: Note how this loan/project is being marketed. The headline trumpets "green growth" when in reality the program is more about strengthening environmental governance/institutions, arguably not as sexy a topic. The Bank argues that this is about ensuring economic growth is as green as possible through good regulation by competent, properly-equipped environmental regulators…seems like they are trying a bit too hard to recast the loan's purpose…
___________________
From the World Bank:
Brazil: US$24.3 Million for Green Growth

Facilitating policies for a sustainable economic recovery

While Brazil already is showing clear signs of economic recovery after suffering the impact of the global financial crisis, the World Bank approved yesterday a US$24.3 million loan for Phase II of the Second National Environmental Project (NEP) to support efforts to enhance the environment and sustain economic growth.

"Environmental concerns have become central to public policies in Brazil, and this project is a reflection of this," said Carlos Minc, Brazil´s minister of environment. "The NEP II initiative has proven that it is possible to achieve important improvements to environmental management at all government levels, integrated with the social and economic sectors. In this new stage, the program will have a total budget of US$34.7 million, of which about US$17 million will help improve environmental licenses in the federal agencies (IBAMA, ANA and ICMBio) and state agencies, as part of the country's sustainable development goals."

Brazil has historically based its economy on its immense natural resources wealth. A significant part of its economy relies on the use of natural resources, whether as production inputs or as sinks for production waste. Despite the importance of its natural assets, growth in Brazil has often had negative environment impacts, such as water and air pollution in urban and industrial areas, loss or degradation of forests and ecosystems, and soil loss. These issues end up limiting the country´s future growth potential.

Phase 2 of NEP II will help states and the federal government to reduce some of the costs associated with environmental degradation and to promote an environmentally and socially sustainable growth pattern in Brazil.

"As the economy recovers from the crisis, the project will be especially important to help Brazil attain higher growth in a way that is sustainable in the long term," said Makhtar Diop, World Bank Country Director for Brazil. "In the past few years, Brazil has demonstrated that growth and protection of key environmental concerns, such as the Amazon, is possible. This project is evidence of Brazil´s commitment to this development path."

The new phase will consolidate the progress made in environmental capacity in key Brazilian institutions. It will enhance the environmental management capacity of environmental institutions at the federal, state and municipal levels and by demonstrating the effectiveness of targeted subprojects focused on priorities determined by States.

The project has three core components:

Institutional Development, strengthening environmental licensing policies and procedures at the federal, state and municipal levels; environmental quality monitoring; and economic instruments for environmental management;
Integrated Management of Environmental Assets providing an incentive to states to identify, rank and address some of their most pressing environmental challenges; and
Coordination, Dialogue and Communication supporting a unit with the technical and administrative capacity needed to manage subprojects and activities at a decentralized level.

"Since 2002, the government´s environmental program has had four major pillars: decentralization, strengthening of the National Environmental System, social control and integrating environmental issues in all government actions," said Adriana Moreira, Senior Environmental Specialist and World Bank Project Manager. "The first phase of the program contributed significantly to each one of these pillars, and NEP II is currently the main mechanism to strengthen the capacity at the local, state and Federal levels for environmental management including licensing."

Phase 1 of the Second National Environmental Project was implemented from 2000 to 2006, with US$9 million. It achieved numerous results including:

Twenty-five of the twenty-seven states identified environmental priorities to guide subprojects and interventions, and ten states had working water quality monitoring systems;
Seven additional states (AC, CE, GO, MG, MT, PB and SC) had digital licensing systems, making the licensing process more transparent and efficient. This also transformed the licensing process into a tool for environmental management;

There were forty-three specific subprojects in 17 states, leading to improvements in decentralized environmental management.
« Previous Entries