« PROCON: Firms Still Not Obeying Customer Service Rules | Home | Jamaica Opts for Biofuels »
By Keith R | March 11, 2009
Topics: Consumer Protection, Food/Beverage Issues, Health Issues | No Comments »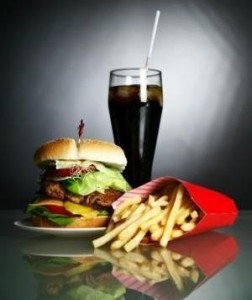 To commemorate World Consumer Rights Day, Panama's Authority for Consumer Protection and Defense of Competition (ACODECO) hosted a forum on "No to the Marketing of Unhealthy Foods Targeted at Girls and Boys."
ACODECO's Administrator, Pedro Meilán, opened the forum by noting the Authority's role in protecting consumers in Panama and the alarming fact that Panama is in fourth place among the most obese kids in Latin America.
Eyra Mójica de Torres, a consultant with the World Food Programme (WFP), outlined food product marketing practices at both the regional (Latin America) and Panamanian levels, what it has to do with eating excesses and nutritional deficits in Panama, the causes and consequences of the nutritional deficits, strategies to combat those deficiencies, and what constitutes a healthy diet for children.
Eira Vergara de Caballero, Director of School Nutrition at the Ministry of Education (MEDUCA), noted that studies have shown that children are more susceptible to choosing brandname packaged food rather than those without brandnames, even if it is the same product.  For this reason the Ministry has created the "health lunch boxes and kiosks" program.

Flavia Fontes, of the Health Ministry's Nutrition Department, discussed the importance of promoting a healthy lifestyle among Panamanian children.  Statistics show that between 1982 and 2003, the quantity of obese men in Panama quadupled while that for panameñas tripled.  She also warned that studies suggest that most cancers have a link with poor nutrition and obesity.
Finally, the National Director of Consumer Protection, Elías Elías, said that ACODECO had convened the forum as part of a process to gather all information on the topic relevant to Panama, with a view to drafting concrete directives to "confront" the health problems caused by high-calorie foods.
________________
Desde la Autoridad de Protección al Consumidor y Defensa de la Competencia (ACODECO):
ACODECO LE DECLARA GUERRA A COMIDA CHATARRA

Para que los niños/as sean saludables, deben ser alimentados con leche materna, hasta los dos años.

En conmemoración al Día Mundial de Los derechos del Consumidor, la ACODECO realizó en el día de hoy, el foro "NO A LA COMERCIALIZACIÓN DE ALIMENTOS POCO SALUDABLES DIRIGIDOS A NIÑAS Y NIÑOS", con el objetivo de hacer conciencia a fin de terminar con la publicidad y comercialización de alimentos dañinos dirigido a niñas y niños.

El Administrador de ACODECO, Pedro Meilán, inauguró el Foro, en compañía de Teresita de Arias, Diputada de la Asamblea Nacional. El administrador Meilán, señaló que el consumidor debe saber que no está sólo, que la ACODECO es una institución que defiende los derechos del consumidor, que informa y asesora sobre los distintos causes que hacen valer sus intereses. Al igual, indicó que es un derecho básico de los consumidores saber con qué se están alimentando, y qué tan seguro es lo que comen, ya que es alarmante que Panamá ocupe el cuarto lugar en América Latina de niños/as obesos.

Por su parte, Eyra Mójica, se refirió a la problemática de la comercialización de los productos y alimentos a nivel de Latino América y Panamá, que tiene que ver con el exceso y el déficit. Asimismo, indicó las causas y consecuencias de ese déficit nutricional, las estrategias que existen para combatir estas deficiencias; y finalmente, la guía alimentaría para niños, es decir como debe ser una alimentación saludable.

Para la Lida. Eira de Caballero, diversos estudios muestran que los niños/as son mucho más susceptibles a desear comer los alimentos que vienen en paquetes con marca que aquellos sin marca, incluso si es el mismo producto. Razón por la cual, el MEDUCA, ha desarrollado el programa "Loncheras y kioscos saludables", ya que para obtener un buen rendimiento se debe tener una buena alimentación. La funcionaria del MEDUCA señaló que son los padres y educadores los responsables directamente, por la nutrición y buenos hábitos alimenticios de nuestros niños y niñas.

Por otro lado, Flavia Fontes, expuso sobre el estilo de vida saludable que todo ser humano debe llevar, ya que las estadísticas reflejan que se esta dejando de consumir frutas y vegetales por calorías vacías, muestra de ello es que del año 1982 al 2003, la cantidad de hombres obesos se cuadriplico, mientras que en las mujeres esas cifras se triplicaron. Además, señaló, que existen estudios que demuestran que la mayoría de los cánceres están relacionados a la mala alimentación y al alto grado de obesidad.

Por último, el Director Nacional de Protección al Consumidor, Elías Elías, manifestó que con este Foro la ACODECO pretende que se reúna toda esta información estadística, precisamente sobre Panamá, con la finalidad de tomar directrices concretas para afrontar el problema de salud que es de interés mundial, precisamente por problemas de consumo de alimentos de alto contenido de calorías, que a la final se convierte en problema de obesidad y están afectando a la población nacional e internacional.

Además, acompañaron en la mesa principal, al licenciado Meilán, la licenciada Flavia Fontes, en representación del MINSA, el licenciado Elías Elías, Director Nacional de Protección al Consumidor, y el licenciado Rogelio Fray, Secretario General de ACODECO. El foro contó con las ponencias de: Licda. Eyra Mojica de Torres, Licda. Flavia Fontes, Ing. Aracelis de Guevara, Ing. Edilma López, Licda. Eura de Caballero, Dr. Enrique Paz, Ing. Rafel Crales y Dra. Yazmin Dorati.
Tags: ACODECO, alimentación saludable, alimentos, calorías vacías, cancer, comida chatarra, Consumer Protection, defensa del consumidor, food, healthy eating, junk food, kioscos, kiosks, loncheras, MEDUCA, MINSA, nutrición, nutrition, obesidad, obesity, Panama, public health, salud pública, WFP
Subscribe to My Comments Feed
Leave a Reply