« Another Momentum Indicator on Used Motor Oil Packaging in Brazil? | Home | Update on Mexico's Appliance Exchange Program »
By Keith R | July 24, 2009
Topics: Advertising/Promotion, Tobacco Control | No Comments »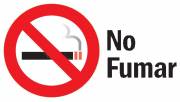 Colombia has just passed a law on tobacco that is, well, surpising, given the language of the original bill and how strongly the industry lobby fought against against any amendments to toughen it.
Among other things, the new law:
bans sales to minors of any tobacco product, and requires vendors to check for proof of age;
bans placement of vending machines for tobacco products in places and points of sale where minors have free access;
bans the manufacture or importation of cigarettes in packs of 10 or less;
bans the manufacture or sale of sweets, snacks, toys and other objects in the form of tobacco products, which might be attractive to minors;
requires television time to be donated for anti-tobacco public service messages;
bans the use of phrases such as "smooth," "light," "mild" or "low in tar, nicotine and carbon monoxide" in advertising, packaging or labeling of tobacco products;
requires all cigarette packs to bear rotating health warnings and pictograms set by the Ministry of Social Protection, covering at least 30% of the area on each principal face of the packs;
bans all advertising of tobacco products on radio, TV, mass distribution written media (newspapers, magazines, etc.), in cinemas, live theatrical productions, live or recorded musical functions, videos, films, DVDs or compact discs. Also banned is advertising on billboards, signs, posters, murals or similar mobile or fixed media. The ad ban extends to cable and satellite TV produced abroad licensed by Colombia's National Television Commission;
bans all forms of promotion of tobacco products;
bans sponsorship of sporting and cultural events by producers, importers or marketers of tobacco products in the name of the corporation or any of its brands, "when such sponsorship implies the promotion, direct or indirect of the consumption of tobacco products and their derivatives."
bans smoking in enclosed workplaces and public places such as bars, restaurants, shopping centers, stores, fairs, festivals, parks, stadiums, cafeterias, discotheques, cyber-cafes, hotels, pubs, casinos, waiting areas and community zones, educational institutions, museums, libraries, childcare, sporting and cultural spaces, public and school transport, health entities. Smoking is also banned in areas where there is a high risk of combustion, such as gasoline stations, or storage sites for fuels, explosive materials, etc.
requires all cigarette manufacturers and importers to annually report to the Ministry of Social Protection on the ingredients added to their tobacco products and levels of tar, nicotine and CO.
Tags: advertising, advertising ban, afiches, alquitrán, bars, billboards, cable TV, carbon monoxide, carteles, casinos, centros comerciales, cibercafés, cinemas, Colombia, compact discs, control de tabaco, cyber-cafes, discotecas, discotheques, dulces, DVDs, empaquetado, estadios, etiquetado, explosives, FCTC, health warnings, hoteles, juguetes, labeling, magazines, minors, murales, museums, newspapers, nicotina, nicotine, packaging, pancartas, periodicals, pictogramas, posters, public service messages, public transport, pubs, radio, restaurants, satellite TV, schools, service stations, shopping malls, smoking ban, snacks, sponsorship, sporting events, stadiums, sweets, tar, Tobacco Control, tobacco products, tobacco promotion, toys, vallas, vending machines
Subscribe to My Comments Feed
Leave a Reply