« Mexico's Federal District Seeks to Avoid Water Crisis | Home | IDB Finances Venezuelan Hydroelectric Project »
By Keith R | July 31, 2009
Topics: Advertising/Promotion, Tobacco Control | No Comments »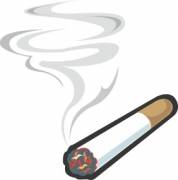 Trinidad and Tobago's Health Minister presented a pretty tough tobacco control bill in Parliament the other day, and seems confident it will emerge as a law in just a few months with little watering down.  It appears that Trinidad and Tobago will take the lead in CARICOM's recent pledge to ban smoking in public places and among Caribbean states in implementing their obligations under the World Health Organization's (WHO) Framework Convention on Tobacco Control (FCTC).
The bill would:
Ban initiating, producing, publishing, engaging or participating in any tobacco advertising, promotion or sponsorship except

mail publications addressed to an adult smoker by name;
publication that has an adult readership of not less than 85%;
signs in places where children are not permitted by law.

Ban smoking or even holding a lighted tobacco product in any enclosed public place (i.e., accessible to the general public or place of collective use, regardless of ownership), enclosed workplace or public conveyance, or within 15 meters of any place that caters primarily to children (schools, playgrounds, amusement parks).  Specifically listed are

public transportation terminals;
workplaces;
retail establishments including bars, restaurants and shopping malls;
clubs;
cinemas;
concert halls;
sport facilities;
pool and bingo halls;
publicly owned facilities rented out for events.
Any manager, owner or lessee of any place where a violation occurs who authorized or who knew or, using due diligence, out to have known that the act constituted a violation, will be deemed liable for the offense and can be fined $10,000 and six months imprisonment.
Require all packs to carry health messages specified by authorities;
Require tobacco products to carry on their packages — or wrappers in the case of cigars — a list of the constituents and additives;
Ban the use of descriptors such as "light," "ultra light," "mild," "low tar," or "slim," or any graphics associated with, or likely to intended to be associated with, such descriptors;
Ban the sale of tobacco products via the mail, the internet or automatic vending machines;
Ban the sale of tobacco products in: sports, athletic or recreational facilities; government buildings; educational facilities; facilities where health care services are provided;
Ban the sale of sweets, snacks, toys or other non-tobacco items or objects in the form of tobacco products or which imitate tobacco products.
Ban incentive promotions and the free supply of tobacco products;
Require manufacturers to make their packaging and labeling tamper-proof
Require manufacturers and importers to submit quarterly reports on not only imports, sales, packaging and labeling, but also regarding constituents and additives;
Ban the sale of tobacco products (except cigars) in packs of less than 10.
Tags: advertising ban, amusement parks, bars, bingo halls, cigars, cinemas, clubs, concert halls, environmental tobacco smoke, FCTC, health warnings, internet, mail order, packaging, passive smoking, playgrounds, pool halls, promotion, public transportation, schools, secondhand smoke, shopping malls, snacks, sponsorship, sports facilities, sweets, tamper-proof, Tobacco Control, tobacco promotion, toys, Trinidad and Tobago, vending machines, WHO, workplaces
Subscribe to My Comments Feed
Leave a Reply