« A Unique GEO for MEROSUR | Home | MERCOSUR Adopts Guidelines on Promotion, Advertising & Marketing of Pharmaceuticals »
By Keith R | December 30, 2008
Topics: Consumer Protection, Electronic/Electrical Equipment, Energy Efficiency | No Comments »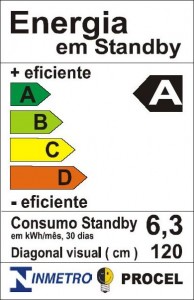 On 15 December Brazil's National Institute of Metrology, Standardization and Industrial Quality (Inmetro) released for public comment a proposed compulsory energy labeling scheme for plasma, projection (if between 42 and 65 inches measured diagonally) and liquid crystal display (LCD) screen televisions.
If the measure is adopted unchanged, the rule will require all new sets manufactured in or imported into Brazil after 01 August 2009 to conform, and all sets sold in Brazil after 01 August 2010 to do likewise.
As with the standby power label that came into effect recently for TVs with CRTs, the label design proposed is a modified version of the general energy efficiency labels Brazil has been using for several years now, itself a rip-off of the EU energy efficiency labels. "A" is most efficient, "D" least.
To achieve "A" status, a TV set would have to consume 1 watt or less while on standby (the standard used by Japan, South Korea and the United States' "Energy Star" program.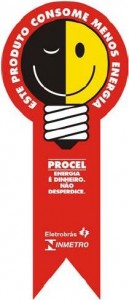 "B" (1-3.2 watts), "C" (3.2-5.4 watts) and "D" (5.4-7.8 watts) represent roughly equal splits of the range between 1 watt and the highest range currently allowed under Brazilian law.
TVs meeting the highest rating ("A"/green) would also be awarded the Procel Seal, a label roughly akin to the US Energy Star that tells consumers that the product in question meets the highest energy conservation rating.  The two seals would be placed on the TVs as indicated in the diagram below.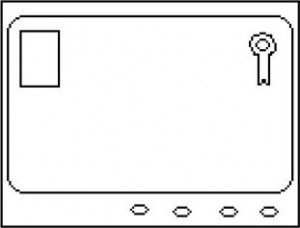 Tags: Brasil, Brazil, eco-etiquetado, ecolabeling, eficiencia energética, Energy Efficiency, Energy Star, etiquetagem, European Union, INMETRO, Japan, labeling, LCD screens, modo de espera, plasma TVs, projection TVs, standby power, television, televisores, televisores de projeção, televisores do tipo LCD, televisores do tipo plasma, União Europea
Subscribe to My Comments Feed
Leave a Reply