« Serra's 21 Strategic Environmental Projects for São Paulo | Home | Consumer Protection in LAC II-A – The Intergovernmental Actors »
By Keith R | April 13, 2007
Topics: Advertising/Promotion, Consumer Protection, Health Issues, Pharmaceutical Issues | No Comments »

As I mentioned in my introduction to my series on consumer protection in Latin America and the Caribbean (LAC), March 15 was World Consumer Rights Day (yeah, yeah, you mentioned before that I'm late!). To commemorate, here The Temas Blog starts a five-part series by looking at how consumer organizations in LAC celebrated the day.
In Part II, I'll provide an overview of and guide to the state of consumer protection laws, regulations, policies, etc. that can be found in the region. I've decided to subdivide that into two sub-parts, Part A on the intergovernmental bodies that are influencing the process, and Part B, the LAC national and subnational legislation on the area. In Part III, I'll provide a guide to LAC's consumer agencies. In Part IV, I'll look at LAC's consumer groups. And in Part V, I'll give you a flavor of the current issues and actors by providing a potpourri of consumer protection news briefs from the region
World Consumer Rights Day
World Consumer Rights Day was invented in 1983 by the global coalition of some 220 consumer groups, London-based Consumers International (CI), which to this day still sets the theme for each year. March 15th was picked because on that day in 1962 President John F. Kennedy outlined in a speech four basic consumer rights:
the right to safety
the right to be informed
the right to choose
the right to be heard.
Kennedy's "basic consumer rights" became the core of many nations' consumer protection legislation, including most of those in LAC.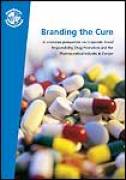 For 2007 CI chose the theme "unethical drug promotion." Why? Well, in part to promote their new study, "Branding the Cure" (English, Spanish). The study looks at promotion of pharmaceuticals — primarily in Europe and Africa — and concludes that voluntary or non-binding approaches — such as the World Health Organization's (WHO) Ethical Criteria for Medicinal Drug Promotion, the International Federation of Pharmaceutical Manufacturers and Associations' (IFPMA) Code of Pharmaceutical Marketing Practices (English, Spanish), or the codes of conduct of national associations (Argentina, Brazil, Colombia, Ecuador, Mexico, Venezuela) — do not suffice in stopping unethical promotion, and that mandatory rules are needed instead.
How CI Members Celebrated
In the LAC region, CI has members in all but Paraguay and a few small Caribbean nations, and a regional office based in Santiago, Chile, that supports and coordinates their efforts.
So how did CI's LAC members celebrate the day this year? Most stuck to the theme. The majority simply expressed their support for CI's campaign and some promoted the study. Others went further:
Brazil: The Consumer Defense Institute (IDEC) celebrated by getting Brazil's National Health Council (Conselho Nacional de Saúde – CNS) to adopt a motion calling upon the appropriate national regulatory agency (Anvisa) to proceed with its previously announced plans to ban drug advertising to consumers and severely tighten promotion to professionals. Meanwhile the National Forum of Consumer Defense Entities (of which IDEC is a member) celebrated by distributing materials on drug promotion prepared by IDEC and holding a debate on the issue at the University of the South in Santa Catarina.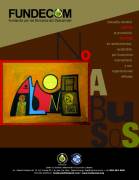 Dominican Republic: The Consumer Protection Foundation (Fundecom) produced a special poster.
Ecuador: The Ecuadorian Tribune of Users and Consumers ("La Tribuna") wrote the new Health Minister asking her to take action against unethical drug promotion, and the Minister responded that she would. La Tribuna also organized a workshop on the topic for activists who will gather information on company practices in Ecuador and got an article on the topic published in the magazine Capital, 10,000 copies of which it distributed throughout the streets of Quito.
El Salvador: The Consumer Defense Center (CDC) held a week of events to commemorate World Consumer Rights Day, starting with a debate forum on "causes and impacts" of unethical drug promotion in El Salvador and ending with a showing and discussion of the film "The Constant Gardener." During the week CDC also delivered complaints against the advertising practices of three private telephone companies and advised consumers about their rights at hospitals.
Honduras: The Committee for the Defense of Honduran Consumers (Codecoh) staged a protest in front of the Health Ministry about the lack of medicines in public hospitals.
Jamaica: The National Consumer's League (NCL) and the Consumer Affairs Commission held a religious service, book exposition, did a television program and lobbied the government (to revise current law), all regarding the drug promotion theme.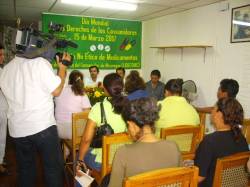 Nicaragua: The Nicaraguan Consumer Defense League (Lideconic) held a press conference with three doctors who discussed how companies lobby them to prescribe, the impact they say that the see in patients given medicines that they do not need, the value of generics, and their complaint that some medicines offered for sale in Nicaragua are banned elsewhere.
Uruguay: The Coordinator of the Social Responsibility Commission of Consumers and Users Associated (CUA) had an op-ed published in La Republica decrying industry "selling sickness" and discussing the findings of CI's study.
And Governments?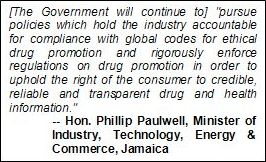 Many governments in the region issued some sort of statement or message for the day, but not all stuck to CI's choice of theme. El Salvador's Defender of Consumers, for example, discussed that country's promotion of consumer interests in telecommunications services. Some government consumer offices simply issued reminders of consumer rights and how to protect them.
At the other end of the scale was the official message issued by Jamaica's Minister of Industry, Technology, Energy and Commerce (MITEC, which has responsibility for consumer policy), which expressed support for CI's campaign and decried illegal importing and street sales of steroids and skin bleaching cremes. The message issued by Barbado's Minister of Commerce, Consumer Affairs and Business Development was more measured, noting industry's need to market ethically but also noting the responsibility of individual consumers to inform themselves and protect their own health.
Stay tuned for Part II-A, the guide to inter-governmental organizations influencing consumer policymaking in LAC nations.
— Keith R
Tags: Anvisa, Barbados, Branding the Cure, Brasil, Brazil, Chile, code of conduct, Codecoh, código de conducta, Conselho Nacional de Saúde, Consumer Protection, Consumers International, defensa del consumidor, defesa do consumidor, Dominican Republic, drug advertising, drug promotion, Ecuador, El Salvador, Ethical Criteria for Medicinal Drug Promotion, fármacos, FUNDECOM, generics, Honduras, IDEC, IFPMA, Jamaica, John F. Kennedy, La Republica, La Tribuna, LIDECONIC, medicamentos, medicines, NCL, OMS, pharmaceuticals, public hospitals, Quito, República Dominicana, right to be heard, right to be informed, right to choose, right to safety, Santa Catarina, Santiago, telecom services, The Constant Gardener, unethical drug promotion, Uruguai, Uruguay, WHO, World Consumer Rights Day
Subscribe to My Comments Feed
Leave a Reply