« In Ethanol, as São Paulo Goes, So Goes Brazil? | Home | Announcing the Temas Reading List »
By Keith R | May 11, 2007
Topics: Consumer Protection, Food/Beverage Issues | No Comments »
When I started this series, I promised a five-part overview of consumer protection in Latin America and the Caribbean (LAC). So far I've looked at how consumer agencies and consumer NGOs in the region celebrated World Consumer Rights Day, how intergovernmental bodies have influenced the development of consumer law in the region, the panorama of LAC's consumer legislation, consumer agencies and consumer groups. And here in the final installment (hey! stop cheering!), I'll give you a flavor of the current issues and actors by providing a potpourri of consumer protection news briefs from the region.
I'd be interested in any feedback on this series and what you think I should cover on this subject matter in the future. If not by comment to this post, then email me. Is there a specific topic, group or country you want to hear more about in the future?
Nutritional Disclosure by Fast-Food Restaurants
In November the the Brazilian Consumer Defense Institute (IDEC) called on four "fast food" chains — Burger King, Bob's, Giraffas and Habib's — to provide consumers with nutritional information on their entries on the packaging used for the food. IDEC pointed out that none of the four provide customers with information on the nutritional value of their foods, in apparent violation of the Consumer Defense Code (Código de Defesa do Consumidor – CDC).
ASPEC finds GMOs in Peruvian Food, Calls for Label Law

In November the Peruvian Association of Consumers and Users (Asociación Peruana de Consumidores y Usuarios – ASPEC) and the Alternative Agriculture action Network (Red de Acción en Agricultura Alternativa – RAAA) announced that a recent test of nine foods sold in the Peruvian found five that contained "transgenic elements" [genetically modified organisms (GMOs)], including hot dogs, chicken sausages and soy milk. Aspec said that it would not reveal the names of the companies producing the foods for 30 days, in order to give them a chance to change their labels to note the presence of transgenic ingredients. It also called on Congress to adopt a law making it mandatory for all foods containing genetically modified ingredients to note that fact on their labels.
Brazilian Consumer Code Does Apply to Finance Rates
In December Brazil's Supreme Court (Supremo Tribunal Federal – STF) ruled that lower court judges are free to apply the Consumer Defense Code (CDC) to judgments involving the relationship between financial firms and their clients, including on the subject of interest rates charged. The STF had already ruled 9-2 last June against a petition by a national financial sector representative body (Confederação Nacional do Sistema Financeiro – Consif) to rule application of the CDC to interest rates unconstitutional. Subsequent to that ruling the Chief Prosecutor of the Republic (Procuradoria Geral da República – PGR) and two consumer entities, IDEC and the Brazilian Institute for Consumer Policy and Law (Instituto Brasileiro de Política e Direito do Consumidor – Brasilcon), whether the ruling meant that judges can decide cases involving rates.
A Class Action Suit on Cell Phone Charges
In January the consumer group Uncurepa filed Panama's first-ever class action lawsuit. The suit seeks US$45 million from Cable & Wireless Panamá (CWP) for alleged overcharging of consumers. The suit alleges that CWP charged its wireless customers for a minute of airtime when they had only used 40 seconds.
Judge Blocks "Abusive" Charges on Credit Cards
In January a judge with the Federal Court of the Second Region (Tribunal Regional Federal da 2ª Região – TRF2), acting upon a suit brought by the Federal Public Ministry (Ministério Público Federal – MPF) branch in Rio de Janeiro state (PPRJ), issued an injunction blocking several credit card companies from imposing certain special charges on those cardholders behind or in default on their payments. PRRJ had requested the action while it challenged the legality of the charges under Brazil's Consumer Defense Code (CDC) and rules set out by the Central Bank. PRRJ claims that the charges in question would be considered abusive under the CDC and therefore banned. The action specifically affects the credit cards issued by Credicard, Real, Itaucard, Fininvest, Ourocard, Bradesco, Banerj and Federal Card (Caixa).
Brazil and Mexico Agree to Cooperate on Consumer Rights Regarding Telephony
In late February telecom and consumer protection officials from Brazil and Mexico met in Mexico City to discuss bilateral cooperation on protecting consumer rights regarding telephone services. Attending for Mexico were officials of the Federal Consumer Prosecutor (Procuraduría Federal del Consumidor – Profeco) and the Federal Telecommunications Commission (Cofetel), and Brazil was represented by the Department of Consumer Protection and Defense (DPDC) of the Justice Ministry and the Ombudsman (Ouvidor) of the National Telecommunications Agency (Agência Nacional de Telecomunicações – Anatel).
Barbados Forms Consumer Protection Committee
The Ministry of Commerce, Consumer Protection and Business Development announced in late February that the Cabinet had approved the formation of a special Consumer Protection Committee charged with strengthening consumer protection in Barbados. The committee is charged with (1) advising the Minister on consumer policy; (2) serving as a sounding board for consumer policy intitiatives under consideration by the Government; (3) identifying for research emerging issues affecting Barbados consumers; (4) monitoring issues affecting those consumers; (5) promoting consumer education programs; (6) facilitating cooperation between the government, private sector, NGOs, trade unions and others on consumer protection issues. The committee will be chaired by a former CARICOM staff member, Elsworth Young. Committee members include representatives of the Fair Trading Commission, the Office of Public Counsel, the Department of Commerce and Consumer Affairs, the Barbados Consumer Association, the Barbados Association of Retired Persons, the Barbados Chamber of Commerce and Industry, the Congress of Trade Unions, plus two persons serving in their person capacity (a retired nurse and the Rector from the Anglican Church).
Water Suppliers Not Complying with Water Quality Disclosure Rules
On World Water Day (22 March) IDEC released a study showing that many Brazilian suppliers of residential water service are not complying with a 2006 decree requiring them to fully inform consumers about the quality of the water they provide. 17 providers were providing incomplete data, whereas nine are not complying at all yet.
Credit Cards Must be Cancelled for Cause
In March a Special Civil Judge in Cuiabá, Mato Grosso, ruled that the Lojas Riachuelo store chain violated Brazil's consumer code by canceling a consumer's store credit card simply because the consumer's name appeared on a restricted credit list, and ordered the chain to pay the consumer damages of R$7,000. Riachuelo had canceled the consumer's store card when his name appeared on a restricted credit list because of a dispute the consumer had with Itaú bank, even though the consumer had a good payment history with the store. The judge ruled that this violated Article 42 of the code prohibiting debt collection actions that subject the consumer to ridicule, constraints or threats.
Peugeot Ordered to Pay Repair Costs of Consumer
In March the Tenth Civil Chamber of the State Court of Rio Grande do Sul (Tribunal de Justiça do Estado do Rio Grande do Sul – TJRS) ruled that the manufacturer Peugeot Citroen do Brasil Ltda. had to pay R$15,646 to a owner of one of their cars. The amount covers the repairs the vehicle owner had to make when a part ruptured due to material fatigue and damaged the engine. The owner had bought the car new and financed it through a 60-month loan from a financial subsidiary of Peugeot Citroen. He had followed the recommended maintenance routine, even using special technicians. The court ruled that even though the expressed warranty for the car had expired, PC had implied a 5-year useful life for the vehicle through the terms of its financing agreement. PC had also failed to prove any negligent or improper use of the vehicle by its owner.
SERNAC Approves Class Action Against Air Madrid
In late March Chile's consumer protection agency, SERNAC, notified consumers through a notice in the daily El Mercurio that it considers admissible the petition by consumers to initiate a collective judgment against Air Madrid. The airline abruptly and without notice terminated its services in December throughout South America, leaving many consumers with worthless tickets. SERNAC's notice signifies that it does believe that a violation of consumer law has occurred and that penalties should be assessed against the airline. The consumer authorities of several nations — among them Argentina, Chile, Colombia, Costa Rica, Ecuador, Panama and Uruguay — are cooperating and exchanging information in the attempt to forge a common strategy in pursuing the claims of their consumers against the Spanish airline.
Accountability for Airlines in Peru
In the interest of helping Peruvian consumers make better informed choices, the consumer protection authority, INDECOPI (Instituto Nacional de Defensa de la Competencia y de la Protección de la Propiedad Intelectual), released on 03 April statistics on the quality of airline services on both national and international routes during the October 2006 – February 2007 period. The statistics cover delays, cancellations and rescheduling. INDECOPI says that the stats show improvement, with 18.03% of flights were thus affected in the final quarter of 2006, but then dropped to 7.09% in January and to 5.03% in February.
Mexico and Guatemala Agree to Cooperate on Consumer Protection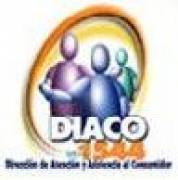 On 24 April Profeco and Guatemala's Consumer Attention and Assistance Directorate (Dirección de Atención y Asistencia al Consumidor – DIACO) signed a memorandum of understanding (MOU) to provide mutual assistance in the consumer protection field. There's a particular impetus for this bilateral pact — Guatemala's legislature is currently in the process of amending that country's consumer protection law to convert DIACO into an independent prosecutor's office focussed on consumer affairs, modeled after Profeco. The MOU calls for (1) information exchange; (2) collaboration in the elaboration and exchange of print materials, radio and television programs on consumer issues; (3) common research programs and projects on specific consumer issues; (4) training programs; (5) exchanges of experts; (6) provision of seminars, workshops and conferences, as well as consulting services (presumably all of these will be provided by Profeco to DIACO, rather than vice-versa); (7) cooperation in enforcement of their consumer protection laws regarding transfrontier violations.
Consumer Investigations Reveal Gas Stations Selling Illegal Blends
Investigative reporters in São Paulo sampled blended gasoline sold around the city in late April and found several that were selling blends with much higher alcohol content than allowed under Brazilian law. Under Brazilian law, consumers can demand to have the gasoline at stations tested and a test must be done within an hour, although most consumers do not realize this. The samples were analyzed by both a specialized university laboratory in Campinas (PUC-Campinas) and by the trade association representing petrol product retailers in that state (Sindicato do Comércio Varejista de Derivados de Petróleo do Estado de São Paulo – Sincopetro). By law alcohol content is limited to 23%, but some of the samples showed content as high as 56%. The results were turned over to the National Petroleum, Natural Gas and Biofuels Agency (Agência Nacional do Petróleo, Gás Natural e Biocombustíveis – ANP), which quickly shut down the offending stations. In the process it one station that was not only selling adulterated fuel, but was operating without its requisite environmental license.
A Consumer Protection Act for Sint Maarten
Sint Maarten, the southern Dutch half of the Caribbean island of Saint Martin, is preparing to adopt a Consumer Protection Act. Concern about rising consumer complaints possibly jeopardizing the island's reputation as tourist and shopping destination, the Small Business Development Foundation commissioned a law firm to draft the act before the Island Council for consideration and approval.
Lawsuit Forces Argentine Bank to Refund Consumers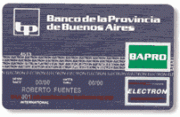 Last week Argentina's Supreme Court (Corte Suprema de Justicia de la Nación) finally decided a six-year dispute regarding a practice by the Bank of the Province of Buenos Aires (Banco de la Provincia de Buenos Aires – BAPRO). In 2001 the Union of Users and Consumers (Unión de Usuarios y Consumidores – UUC) filed suit against BAPRO for imposing a one peso a month charge on every user of its debit card for "insurance" against robbery at ATM machines. The UUC challenged the fee on the basis that it violated the country's consumer protection law to charge consumers for a service (the insurance) that they had not consented to. The UUC won their original case, but the bank appealed it. The Supreme Court rejected the last appeal and ordered BAPRO to repay consumers for the charges they made during the two-year period 2001-2003 before it was discontinued, plus interest. The total compensation to about two million BAPRO debit card users is estimated at about 60 million pesos.
Neuquén Fines Airline for Violating Consumer Law

The Argentine province of Neuquén has fined Aerolíneas Argentinas $200,000 for repeated flight delays in its service to the airport at the provincial capital in recent months. The provincial government says that the pattern of delays violated AA's obligation under Article 19 of the national Consumer Protection Law by not providing the service under the conditions promised when customers purchased their tickets.
— Keith R
Tags: Aerolinas Argentinas, Air Madrid, airlines, Anatel, Anglican Church, ANP, Argentina, ASPEC, Banerj, BAPRO, Barbados, Barbados Consumer Association, blended gasoline, Bob's, Bradesco, Brasilcon, Brazil, Buenos Aires, Burger King, Chile, class action, Cofetel, Colombia, Consif, Consumer Protection, Costa Rica, Credicard, credit cards, Cuiabá, defensa del consumidor, defesa do consumidor, DIACO, Ecuador, Fininvest, Girrafas, GMOs, Guatemala, Habib's, IDEC, INDECOPI, injunction, Itaucard, lawsuit, Mato Grosso, Mexico, Ministério Público Federal, Neuquen, nutrition information, ombudsman, Ourocard, Panama, Peru, Peugeot, Procuradoria Geral, Profeco, RAAA, Real, Rio de Janeiro, São Paulo, SERNAC, Sincopetro, Sint Maarten, Supremo Tribunal Federal, telephony, trade unions, Uruguay, UUC, water quality
Subscribe to My Comments Feed
Leave a Reply