« Challenges to Sustainable Agriculture in LAC | Home | Brazil Launches HCFC Elimination Program »
By Keith R | May 6, 2009
Topics: Consumer Protection | No Comments »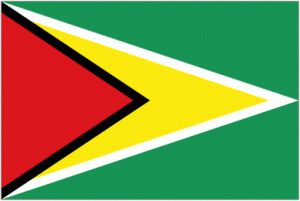 [Temas Observation: I have just one question: Why did it take nearly three years for the President to float this legislation again?]
From the Guyana's Government Information Agency (GINA):
Consultation begins on Consumer Protection Legislation – to ensure consumers rights are protected

Steps are currently being undertaken by the Commerce Ministry's Consumer Affairs Division to ensure that consumers' rights are strengthened and protected. To this end, consultation on the Consumer Protection Legislation began today at the Ministry's boardroom.

The Consumer Protection Legislation was passed in the National Assembly in 2006; but was not assented to by President Bharrat Jagdeo as it was felt that there needed to be more thorough consultation on the bill which would have a direct impact on consumers.

Director of the Consumer Affairs Division, Clifford Zammett said that his Division is working to engage the public in the consultation of this legislation as he noted that over the years there have been complaints from consumers.

Today's meeting was attended by representatives of the Guyana Consumers Association, the Consumer Advisory Bureau and the Consumer Movement of Guyana.

"If we are going to be able to go ahead we need this group on board because the laws that will be established… will be working towards bringing some kind of an equilibrium to the market," Zammett said.

He added that the Ministry recognises that the laws should be able to help the consumers; to be properly protected and represented. As such the Division intends to consult with all the stakeholders of the industry; including the business sector, the various Chambers of Commerce and politicians.

The National Competitiveness Strategy Unit is giving support to the Division to ensure that the Bill goes through its full round of consultation which is expected to be completed by June.

The Bill has eight sections which outline the composition of a Consumer Affairs Commission, a corporate body, which will be able to enter into any transaction and engage in activities that the Commission feels necessary to ensure the proper and effective discharge of its functions.
Other priority areas are: acquiring the necessary skills and capacity building of the Consumer Affairs Division, giving more support to the non-governmental consumer organisations and effective establishment of a countrywide network of consumer protection focal points or agencies.

It will also address the term of 'goods not returnable' as it demands that consumers be given a receipt and spells out what is expected of the receipt to be provided and the redress to be given.

Part five of the Bill outlines measures to address unfair trade practices while part six deals with enforcement and remedies. This section makes provision for the establishment of a Consumer Fair Trading Tribunal which will be vested with the powers and authority of the High Court in the exercise of its civil jurisdiction.

Other legislation that have been enacted to protect consumers include the Competition Policy Legislation and the Competition and Fair Trading Legislation.
Tags: Consumer Protection, Guyana
Subscribe to My Comments Feed
Leave a Reply