« Germans Provide $135 mil. for Brazilian Wind Power | Home | Brazil Increases Pesticide Packaging Take-Back »
By Keith R | March 28, 2009
Topics: Consumer Protection | No Comments »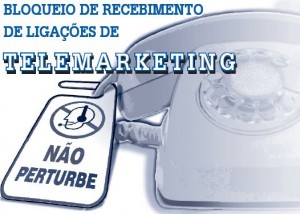 Brazil's premier national consumer group, the Consumer Defense Institute (IDEC), is calling for a national do-not-call registry to allow Brazilian consumers to stop telemarketing calls to their phones.
Last October São Paulo State adopted a skeletal law ("skeletal" because the governor line-item vetoed much of it) creating such a registry for consumers in that state.  The Law's implementing decree adopted at year-end called for the registry to come fully into effect on 01 April and its implementation to be handled by the state consumer authority, PROCON-SP.  Under the rules, calls must stop to phone numbers on the list no later than 30 days after a consumer registers it, unless the consumer revokes the registration request in writing.  Philantropic organizations are exempted from the do-not-call prohibition.
IDEC wants a similar deal for the entire country.  Bills to create a national registry have already been introduced in the lower house of the National Congress.  Given SP's leading example, IDEC's influence, and the irritation of the average Brazilian consumer with telemarketing tactics, there is a good chance one of them will become law in the coming months.  If so, Brazil will become Latin America and the Caribbean's (LAC) first nation with such a registry, and one of the few worldwide to have one (along with Australia, Canada, India, UK and the US).
________________
Desde o Instituto de Defesa do Consumidor (IDEC):
Idec apoia criação do cadastro para bloqueio de Telemarketing

Para instituto, mecanismo do Procon-SP reafirma a importância de criação de mecanismo semelhante para todo o território nacional

Dia 1º de abril começará a funcionar o "Cadastro para Bloqueio de Ligações de Telemarketing", uma iniciativa do governo do Estado de São Paulo, que coube à Fundação Procon-SP viabilizar. A criação do cadastro foi estabelecida pela Lei 13.226/08 e regulamentada pelo Decreto Estadual 53.921/08.

O cadastro do número de telefone, fixo ou móvel, de pessoa física ou jurídica, é gratuito, e após 30 dias da inscrição, as empresas ficam proibidas de ligar para o telefone, salvo mediante autorização por escrito do próprio consumidor.

O serviço já está disponível no site do Procon-SP. Para incluir o número de telefone, basta preencher os dados no site da entidade

No mesmo endereço eletrônico, além de bloquear ou desbloquear linhas telefônicas, o consumidor pode registrar reclamação contra empresa que desrespeitar a regra. As punições serão aplicadas pelo próprio Procon-SP. Mais informações sobre o cadastro estão disponíveis no site do órgão.

O Idec apoia essa medida porque acredita que ela representa uma vitória para proteção da privacidade dos consumidores e, aproveitando o momento de discussão do assunto, o instituto enviou ontem carta à Câmara dos Deputados para pedir a criação de um cadastro semelhante, só que em âmbito nacional. O Idec também se colocou à disposição dos legisladores para dar apoio técnico na eventual criação de uma lei que regule a atividade de telemarketing e proteja o direito dos consumidores.

A existência de um cadastro nacional é imprescindível para o melhor exercício das relações de consumo. Uma medida como esta deveria, inclusive, ser definida rapidamente, uma vez que já há diversos projetos de lei em trâmite no Congresso que tratam do assunto.

Juntamente com a carta, o Idec enviou aos deputados federais uma proposta de projeto de lei que condensa os principais pontos presentes nos projetos atualmente em trâmite, pois entende que os cidadãos de todo o território nacional possuem o mesmo direito constitucional a ter a sua privacidade respeitada.

De acordo com a advogada do Instituto de Defesa do Consumidor (Idec) Estela Guerrini, a lei é uma vitória da sociedade civil que há tempos reivindica por uma regulamentação no setor. "Agora o consumidor poderá escolher se deseja receber a oferta de produtos por telefone ou não. A escolha faz parte do direito de cada um".
Tags: Brasil, Brazil, Consumer Protection, defesa do consumidor, IDEC, linhas telefônicas, PROCON, São Paulo, telemarketing
Subscribe to My Comments Feed
Leave a Reply