« Brazil Defends Sugarcane Ethanol / Brasil defende etanol de cana-de-açúcar | Home | Colombia Gets Producer Responsibility Agreement for End-of-Life Lighting »
By Keith R | November 21, 2008
Topics: Corporate Social Responsibility | No Comments »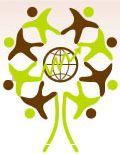 From the Inter-American Development Bank (IDB):
IDB to hold regional conference on corporate social responsibility

In Cartagena de Indias, Colombia, December 4-5

The Inter-American Development Bank will host December 4-5 in Cartagena de Indias, Colombia, the 6th Inter-American Conference on Corporate Social Responsibility (CSR).

The event organized by the IDB's Multilateral Investment Fund (MIF) and Colombia's National Industry Association (ANDI) will highlight how the private sector can contribute to a more equitable development in Latin America and the Caribbean through CSR projects, even in times of crisis.

The conference, which will take place in the Cartagena Convention Center, will be opened by Colombian Vice President Francisco Santos, ANDI President Luis Carlos Villegas and IDB Vice President for the Private Sector Steven J. Puig at 9 AM on Thursday, December 4.

Colombian President Alvaro Uribe and IDB President Luis Alberto Moreno are due to speak in the closing ceremony, scheduled for 5:30 PM on Friday, December 5.

The conference will feature presentations by executives from multinational, Latin American and Colombian companies; leaders from corporate foundations and NGOs, government officials and delegates from international institutions.

The plenary sessions and panels will focus on numerous cases of "inclusive businesses" where private sector companies establish commercial relationships with low-income groups for mutual benefit.

The conference will also showcase projects to increase access to products and services for people at the base of the economic pyramid, tools for managing and measuring social impact and social entrepreneurship models designed to generate value and shared benefits for businesses and the broader society.
________________________
Desde el Banco Interamericano de Desarrollo (BID):
BID celebrará conferencia regional sobre responsabilidad social de la empresa

Del 4 al 5 de diciembre en Cartagena de Indias, Colombia

El Banco Interamericano de Desarrollo realizará del 4 al 5 de diciembre en Cartagena de Indias, Colombia, la sexta edición de la Conferencia Interamericana sobre Responsabilidad Social de la Empresa (RSE).

El evento, organizado este año por el Fondo Multilateral de Inversiones (FOMIN) del BID con la Asociación Nacional de la Industria (ANDI) de Colombia, se enfocará en cómo el sector privado puede contribuir a un desarrollo más equitativo en América Latina y el Caribe mediante iniciativas de RSE, incluso en épocas de crisis.

Inaugurarán la conferencia, que se llevará a cabo en el Centro de Convenciones de Cartagena, el vicepresidente de Colombia, Francisco Santos; el presidente de ANDI, Luis Carlos Villegas; y el vicepresidente del Sector Privado del BID, Steven J. Puig, a las 9 AM del jueves 4 de diciembre.

El presidente de Colombia, Álvaro Uribe, y el presidente del BID, Luis Alberto Moreno, intervendrán en la sesión de clausura, prevista para las 5:30 PM del viernes 5 de diciembre.

Participarán en la conferencia ejecutivos de empresas multinacionales, latinoamericanas y colombianas, dirigentes de fundaciones empresariales y ONGs, funcionarios de gobiernos nacionales y locales y representantes de instituciones internacionales.

En las sesiones plenarias y paneles del evento se presentarán numerosos casos de "negocios inclusivos", iniciativas basadas en relaciones comerciales entre empresas privadas y grupos de personas de bajos ingresos para lograr beneficios mutuos.

Se presentarán además iniciativas para facilitar el acceso a productos y servicios básicos para poblaciones en la base de la pirámide económica, herramientas de gestión y medición del impacto social y modelos de empresariado social que generan valor y beneficios mutuos para las empresas y la sociedad en general.
Tags: América Latina, ANDI, BID, Caribbean, Caribe, Cartagena, Colombia, Corporate Social Responsibility, empresariado social, FOMIN, IDB, Latin America, MIF, responsabilidad social empresarial, responsabilidade socioambiental, RSE, social entrepreneurship
Subscribe to My Comments Feed
Leave a Reply