« The Carbon Market 2007, Worldwide and in LAC | Home | ECLAC/FAO: Bioenergy Poses Both Risks and Opportunities / CEPAL/FAO: Bioenergía Ofrece Oportunidades y Riesgos »
By Keith R | May 3, 2007
Topics: Climate Change, Economics & the Environment, Environmental Protection, Sanitation | No Comments »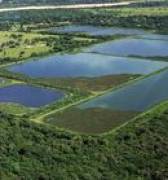 From the World Bank:
Bolivia: Innovative Approach Will Reduce Emissions Affecting the Climate

World Bank's Community Development Carbon Fund will purchase 200,000 tons of carbon dioxide equivalent

Revenues will be used for improved social services

An emissions reductions purchase agreement (ERPA) was signed today between the Community Development Carbon Fund (CDCF) which is managed by the World Bank, and SAGUAPAC, a Bolivian sanitation and waste water treatment cooperative. The agreement was signed during Carbon EXPO 2007, the largest trade fair and conference for the booming global carbon market.

According to the agreement, the first of its kind in the developing world under the Clean Development Mechanism (CDM) of the Kyoto Protocol, the CDCF will buy 200,000 tons of carbon dioxide equivalent by 2015. Part of the revenues from this operation will be used for a community benefits plan to improve sanitary sewage services in one of the poorest areas of Santa Cruz de la Sierra, the largest city in Bolivia.

"This project will reduce greenhouse gas emissions by capturing methane, a powerful greenhouse gas, from urban wastewater treatment lagoons managed by SAGUAPAC, converting it through combustion to carbon dioxide, and by that reducing the impact on the climate," said Warren Evans, Director of the Environment Department at the World Bank.

Methane is a green house gas 21 times more powerful than carbon dioxide in terms of global warming potential.

For Gisela Ulloa, Coordinator of the government's National Clean Development Office of Bolivia, "The social component of this project is a good example of how a small-scale CDM project can contribute to sustainable development."

As a CDCF funded project, a premium price will be paid for the emission reductions. Subsequently the price of each ton of carbon dioxide equivalent will be increased by US$1. In addition SAGUAPAC will contribute US$150,000 for the community benefits plan.

SAGUAPAC has served the city for more than twenty years and has been characterized as one of the best managed cooperatives in Latin America.

According to Fernando Ibáñez Cuellar, General Manager of SAGUAPAC, "Our cooperative is concerned about the impacts of environmental pollution and therefore it has developed this innovative sanitation project that will capture methane gas in the stabilization lagoons. Through this initiative SAGUAPAC is positioning itself as the leading company in Bolivia in terms of environmental protection and the improvement of the quality of life of its customers. Ibáñez added "the project will generate a stream of revenues by selling carbon credits which will be used for the expansion of sanitation services in the poorest neighborhoods of the city."

Sanitation services in Santa Cruz de la Sierra are provided by 10 cooperatives of which SAGUAPAC is the largest, serving 65% of the city's area. Sewerage coverage in SAGUAPAC's service area is about 50%, giving Santa Cruz an overall level of sewerage coverage of 32%.

The project will install a covering system on the existing anaerobic lagoons at the four wastewater treatment plants in Santa Cruz de la Sierra constructed and operated by SAGUAPAC. This system will allow for the capture and flare of the methane generated by the anaerobic decomposition of organic matter.

According to Daniel Hoornweg, World Bank task manager of the project, "An enhanced wastewater management system will bring an improvement in the environmental and sanitary conditions of the surrounded residential areas."

It is expected that the Santa Cruz experience could be replicated in other cities around Bolivia and the Latin American region.
Desde el Banco Mundial:
Bolivia: Innovadora Iniciativa reducirá emisiones que afectan el clima

Fondo Comunitario del Banco Mundial comprará emisiones equivalentes a 200.000 toneladas de dióxido de carbono

Ingresos se usarán para mejorar servicios sociales

Un convenio para la compra de reducción de emisiones de dióxido de carbono, conocido como ERPA por sus siglas en inglés, se firmó este jueves entre el Fondo de Carbono para el Desarrollo Comunitario (CDCF, por sus siglas en inglés) gestionado por el Banco Mundial y SAGUAPAC, una cooperativa boliviana dedicada a la gestión de agua y alcantarillado público.

La novel iniciativa es la primera en su género, en los países en vías de desarrollo, que se inscribe en el marco del Mecanismo de Desarrollo Limpio (MDL) del Protocolo de Kyoto. De acuerdo al convenio firmado durante la Carbon EXPO 2007 que se celebra en esta ciudad germana, el CDCF comprará un equivalente de 200.000 toneladas de dióxido de carbono hasta el año 2015. Una parte de los ingresos generados por esta transacción, serán usados para un Plan de Beneficios Comunitarios, cuyo objeto es mejorar los servicios de saneamiento y alcantarillado público en las áreas más humildes de Santa Cruz de la Sierra, la ciudad más poblada de Bolivia.

"El proyecto reducirá las emisiones de metano, un poderoso gas que contribuye al recalentamiento de la atmósfera y el cambio climático. Luego de un proceso de captura del metano generado en las lagunas que SAGUAPAC utiliza para la gestión de aguas residuales, el metano será transformado en dióxido de carbono, logrando así reducir el impacto ambiental", aseguró Warren Evans, Director del Departamento de Medio Ambiente del Banco Mundial.

En efecto, el metano es un gas 21 veces más potente que el dióxido de carbono en su incidencia en el cambio climático.

Según Gisela Ulloa, Coordinadora de la Oficina de Desarrollo Limpio (ODL) del gobierno boliviano, "El componente social de este proyecto es un ejemplo de como proyectos de pequeña escala puede contribuir al desarrollo sostenible".

Al tratarse de un proyecto apoyado por el CDCF, fondo que persigue fines sociales, se pagará un dólar estadounidense adicional por cada tonelada de dióxido de carbono reducida. Además, SAGUAPAC contribuirá con la suma de 150 mil dólares estadounidenses al llamado plan de beneficios comunitarios.

SAGUAPAC ha proporcionado servicios sanitarios y de alcantarillado público a la ciudad de Santa Cruz de la Sierra durante dos décadas y es considerada una de las cooperativas de mejor gestión en la región latinoamericana.

Para Fernando Ibáñez Cuellar, Gerente General de SAGUAPAC, "Nuestra cooperativa está comprometida con la protección ambiental y ha emprendido la elaboración de este proyecto de captura de Biogás de sus Lagunas de Estabilización, un emprendimiento líder en el ámbito de saneamiento básico a nivel sudamericano." "Su importancia" —agregó— "radica por un lado, en constituirnos como empresa líder en Bolivia que ayuda a preservar el medio ambiente y aporta a la calidad de vida de los habitantes, y por otro la generación de ingresos adicionales por la venta de créditos de carbono, los cuales serán destinados a ampliar la cobertura de alcantarillado sanitario en zonas deprimidas económicamente".

Los servicios sanitarios y de alcantarillado público de Santa Cruz de la Sierra son provistos por diez cooperativas, de las cuales SAGUAPAC es la más grande, ya que presta servicios que llegan al 65% del área metropolitana de la ciudad. La cobertura de alcantarillado dentro del área de servicio cubierta por SAGUAPAC alcanza a un 50%, lo que representa una cobertura del 32% del total.

El proyecto cubrirá las lagunas de estabilización –en las cuatro plantas construidas y operadas por SAGUAPAC– con una membrana de alta densidad que permitirá la captura y combustión del metano generado por la degradación anaeróbica de la materia orgánica presente en las aguas residuales.

Según Daniel Hoornweg, funcionario del Banco Mundial asignado al proyecto, "Un fortalecimiento del sistema de saneamiento de aguas residuales conllevará a un mejoramiento de las condiciones ambientales y sanitarias de las poblaciones vecinas a las instalaciones sanitarias."

Los gestores de este proyecto tienen la expectativa de que la novedosa experiencia cruceña sea replicada en otras ciudades de Bolivia y América Latina.
Tags: alcantarillado, anaerobic decomposition, Banco Mundial, Bolivia, cambio climático, carbon credits, CDCF, clean development mechanism, créditos de carbono, ERPA, gases de efecto invernadero, greenhouse gases, Kyoto Protocol, mecanismo de desarrollo limpio, metano, methane, Protocolo de Kyoto, SAGUAPAC, Sanitation, Santa Cruz, sewage, stabilization lagoons, wastewater treatment, World Bank
Subscribe to My Comments Feed
Leave a Reply