« Attention Eco-designers! Eco-diseñadores, ¡atención! Eco-desenhistas, atenção! | Home | Metal "Recycling" Run Amuck? »
By Keith R | March 21, 2007
Topics: Biodiversity, Environmental Protection | No Comments »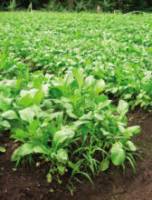 From the World Bank:
World Bank Approves US$39.4 Million to Enhance Rural Productivity in Panama

The World Bank's Board of Directors approved today a US$39.4 million loan for Panama to increase productivity among rural small-scale farmers while protecting important forest, mountain and marine-costal ecosystems.

"Achieving improvements in rural income and well-being will require increased productivity among small-scale farmers. But the small farmer alone is unlikely to effectively compete in a market dominated by intermediaries," said Jane Armitage, World Bank Director for Central America. "This project supports productive alliances as a way for rural producers to share both the production risks and market benefits."

The Rural Productivity Project – PRORURAL – will assist rural small-scale farmer and producer associations to organize productive alliances and implement joint business plans to manage "push" and "pull" factors that can threaten the environment.

Managing push factors include an effort to reduce the exhaustion of raw materials within rural areas — known as natural resource depletion — deforestation and rural poverty, which drive human migration to the areas of global conservation importance within the Panamanian Mesoamerican Biological Corridor. The project also aims to help rural associations to reduce "pull factors" such as over-exploitation, illegal harvesting by enhancing the enforcement of existing management plans.

The project also seeks to conserve biodiversity of global importance and protect important forest mountain and marine—coastal ecosystems in Panama.

The three targeted provinces of Herrera, Los Santos and Veraguas are home to 70,000 farms with 130,000 cultivated hectares, yet employ only 22,000 agricultural workers. There are 68,000 farmers, ranging from medium-sized producers to small-scale farmers who work their own or leased land.

The project will support productive alliances through the following activities:

Finance preparatory activities that contribute to the presentation of viable business plans for proposed productive alliances. Such activities include:

designing a communications strategy to raise awareness of and stimulate participation in PRORURAL;
supporting business skills and organizational training for small-scale producers;
hiring of specialized technical assistance by alliance members in aid in the preparation of business plans; and
financing of studies aimed at, inter alia, identifying and strengthening production chains and establishing Environmental Services Payment schemes.

Finance approximately 70 sub-projects (up to a maximum of US$500,000 each) implemented by rural producer associations in the targeted provinces of Herrera, Los Santos and Veraguas. Sub-projects will be financed in the context of business plans for productive alliances between rural producer associations and at least one agroprocessor, wholesaler or other commercial partner. The project will reach some 5,000 small-scale producers or about 13 percent of total small-scale producers in these three provinces.
Provide matching grants for about 450 small-scale community investments in natural resource management and productive opportunities that contribute to biodiversity conservation and represent sustainable alternatives to improve their livelihoods. This component is partially blended with the Rural Productivity and Consolidation of the Atlantic Mesoamerican Biological Corridor Project (PAMBC), approved by the Board in June 2006 and financed with a US$6 million grant from the Global Environment Facility.

"The benefits of this project include increased market access for small-scale producers, higher producer incomes, and improved rural employment generation,"said Edward Bresnyan, World Bank task manager for the project. "In addition, the project addresses key threats facing Panama and its natural resource base by ensuring the conservation of the country's significant biodiversity."

The project will also work in parallel with the Government of Panama's agricultural strategy set forth in the 2005-2009 Agricultural Strategic Plan "Let's Get to Work" (Manos a la Obra) which seeks to reduce rural poverty, create employment and improve producers' ability to compete through increasing market access.

The US$39.4 million fixed-spread loan is repayable in 15 years and includes a five-year grace period.
Desde el Banco Mundial:
Banco Mundial aprueba US$39,4 millones destinados a mejorar la productividad rural en Panamá

El Directorio Ejecutivo del Banco Mundial aprobó hoy un préstamo por US$39,4 millones a Panamá para que esta nación aumente la productividad de los pequeños agricultores rurales y al mismo tiempo proteja importantes ecosistemas forestales, montañosos y costeros-marítimos.

"Para lograr mejorar el bienestar y el ingreso en las zonas rurales será necesario aumentar la productividad de los pequeños agricultores, quienes por sí solos tienen pocas probabilidades de competir en forma efectiva en un mercado dominado por intermediarios", señaló Jane Armitage, directora del Banco Mundial para América Central. "Este proyecto respalda las alianzas productivas como medio para que los productores rurales compartan tanto los riesgos de la producción como los beneficios del mercado".

El Proyecto de productividad rural – PRORURAL – asistirá a las asociaciones rurales de pequeños productores y agricultores en la organización de alianzas productivas y la ejecución de planes comerciales conjuntos para manejar los factores que inciden en la oferta y la demanda y que pueden amenazar el medioambiente.

Manejar estos factores incluye la tarea de reducir el agotamiento de las materias primas dentro de las zonas rurales (situación que se conoce como agotamiento de los recursos naturales), la deforestación y la pobreza rural, problemas que generan la migración de las personas hacia zonas que son importantes para la conservación del planeta dentro del Corredor Biológico Mesoamericano del Atlántico Panameño. El proyecto también pretende ayudar a las asociaciones rurales a reducir los factores que inciden en la demanda, como la sobreexplotación y la tala ilegal, mediante una mejor aplicación de los actuales planes de gestión.

El proyecto también busca conservar la biodiversidad de importancia para el planeta y proteger importantes ecosistemas forestales, montañosos y costeros-marítimos de Panamá.

En las tres provincias beneficiarias Herrera, Los Santos y Veraguas existen 70.000 explotaciones agrícolas con 130.000 hectáreas cultivadas, las que no obstante dan empleo a sólo 22.000 trabajadores agrícolas. Existen 68.000 agricultores, que varían de productores de tamaño medio a pequeños agricultores que cultivan sus propias tierras o tierras arrendadas.

El proyecto brindará apoyo a la creación de alianzas productivas a través de las siguientes actividades:

Financiamiento de actividades preparatorias que puedan contribuir a la presentación de planes de actividades empresariales viables para las proyectadas alianzas productivas. Dichas actividades incluyen:

diseño de una estrategia de comunicación para sensibilizar y fomentar la participación en PRORURAL,
apoyo a la formación de habilidades comerciales y capacitación en temas de organización para pequeños productores,
contratación de asistencia técnica especializada por parte de miembros de las alianzas para ayudar en la preparación de los planes comerciales y
financiamiento de estudios cuya finalidad sea, entre otras cosas, identificar y fortalecer las cadenas de producción y creación de sistemas de pago por servicios medioambientales.

Financiamiento de unos 70 subproyectos (cada uno por un máximo de US$500.000) ejecutados por asociaciones de productores rurales en las provincias beneficiarias Herrera, Los Santos y Veraguas. Los subproyectos se financiarán en el contexto de planes de actividades empresariales para alianzas productivas creadas entre asociaciones de productores rurales y al menos un agroprocesador, comerciante mayorista u otro asociado comercial. El proyecto llegará a unos 5.000 productores pequeños o a alrededor de 13% de todos los pequeños productores de estas tres provincias.
Entrega de donaciones de contrapartida para unas 450 pequeñas inversiones comunitarias en gestión de recursos naturales y oportunidades de producción que contribuyan a la conservación de la biodiversidad y representen alternativas sostenibles para mejorar los medios de sustento de estas comunidades. Este componente se fusiona en parte con el Proyecto de productividad rural y consolidación del Corredor biológico mesoamericano del Atlántico (CBMAP), aprobado por el Directorio Ejecutivo en junio de 2006 y financiado a través de una donación de US$6 millones del Fondo para el Medio Ambiente Mundial.

"Los beneficios de este proyecto incluyen un mayor acceso de los pequeños productores al mercado, mejores ingresos para los productores y generación de más empleos en las zonas rurales", señaló Edward Bresnyan, gerente del Banco Mundial para el proyecto. "El proyecto también intenta garantizar la conservación de la enorme biodiversidad que tiene el país, para lo cual aborda los peligros decisivos que enfrentan Panamá y su base de recursos naturales".

Además, el proyecto funcionará en forma armónica con la estrategia agropecuaria que el Gobierno de Panamá instauró para los años 2005 a 2009, llamada "Manos a la Obra", estrategia que intenta reducir la pobreza rural, crear empleos y aumentar el acceso al mercado con el fin de mejorar la capacidad de competir de los productores.

El préstamo de US$39,4 millones, de margen fijo, se amortizará en 15 años e incluye un período de gracia de cinco años.
Tags: Banco Mundial, biodiversidad, Biodiversity, coastal ecosystems, conservación, Conservation, Corredor Biológico Mesoamericano, deforestación, deforestation, ecosistemas forestales, ecosistemas montañosos, environmental services, farmers, FMAM, GEF, Herrera, Los Santos, natural resource management, PAMBC, Panama, pobreza rural, PRORURAL, rural poverty, servicios medioambientales, Veraguas, World Bank
Subscribe to My Comments Feed
Leave a Reply