« A New System to Deal with International Public Health Threats / Un nuevo sistema para responder a las amenazas a la salud pública mundial | Home | Sustainable Agriculture as a Key to Protecting the Mesoamerican Reef »
By Keith R | June 20, 2007
Topics: Air Quality, Biofuels, Climate Change, Economics & the Environment | No Comments »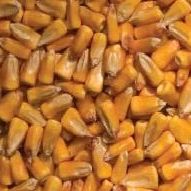 Approved, But Not Yet Law
The Mexican Congress passed a national bioenergy bill at the end of April, but you'd hardly know it. The action was only briefly noted in a few national and specialized journals at the time. No big momentous press releases issued from the President's office, or the Secretaries of Energy, Environment or Agriculture. No noisy celebration from the agriculture or energy lobbies.
Why the muted response? Perhaps because they are all uncertain whether the President will sign it into law and publish it in the official gazette. Indeed, despite past noises about support for biofuels, seven weeks later he has yet to sign it and has not issued a formal statement of his intent.
And perhaps because many legislators called for amending the law immediately to correct "problems" perceived in the bill.
The Bill in a Nutshell
The bill, as approved in late April, seems ordinary enough as biofuel bills go. It would
legally define renewable energy sources, particularly biomass;
provide incentives for the corn and sugarcane sectors to produce ethanol as a fuel input;
set norms for the use of ethanol as an oxygenating agent in gasoline throughout Mexico, particularly in the larger cities;
set norms for the use of ethanol and biodiesel as fuel for transport, including conditions such as no fuel can be introduced that adds to Mexico's contribution to global climate change or to Mexico's air pollution problem;
promote R&D into renewable energy, particularly bioenergy sources.
What Disgruntled Legislators Want to Change
What kind of changes do members of Congress want to make? Quite a few, many of them in conflict with each other.
Some want to take corn out of the law altogether, in the name of food security. The worries here are that use of maíz for biofuel production will create a shortage of this staple in the Mexican diet, driving up prices for tortillas, beef and milk.
Others want to include explicitly more biofuel sources than just corn and sugarcane.
Some want an explicit provision to require Pemex to purchase that biofuels that are produced in Mexico. Without requiring Pemex to buy and distribute, the state petroleum company may actually undermine the biofuels competing with their fossil fuels.
Some legislators want specific tax credits and other economic incentives to spur rapid development of Mexico's biofuels industry.
Some legislators also want strong safeguards in the law against use of transgenic crops to produce biofuels.
The Energy and Agriculture committees of both the Senate and Chamber of Deputies are negotiating several specific amendments. While they have not revealed specific legislative language, they say that they have worked out compromises regarding the addition of more biofuel sources and the role of Pemex, and they might have worked out new language on incentives.
What Next?
In any case, it will not be until Congress returns to full session in September before anything worked out between the committees can be considered/debated by their colleagues.
The big question is what the President will do. Since the bill was passed at the end of the regular session of Congress, he has until Congress formally reconvenes in September to send the unsigned bill back to Congress with "observations" (suggested amendments) for their consideration.
Will he wait, or will he promulgate the bill as-is while calling for "modifications" in a follow-up bill? And if he does submit "observations," will they siumply reflect the compromises worked out by the Chamber and Senate committees, or will he add his own?
Stay tuned!
— Keith R
Tags: biocombustibles, biodiesel, bioenergía, bioenergy, Biofuels, biomass, cambio climático, cana-de-açúcar, Climate Change, corn, etanol, ethanol, gasoline, maize, Mexico, oxygenating agent, PEMEX, petrol, R&D, sugarcane, transgenics, transport
Subscribe to My Comments Feed
Leave a Reply