« Loan for Environmental Decontamination in Argentine Mining Sector | Home | CO2 Emission Labels for Vehicles »
By Keith R | August 1, 2008
Topics: Environmental Protection, Waste & Recycling | No Comments »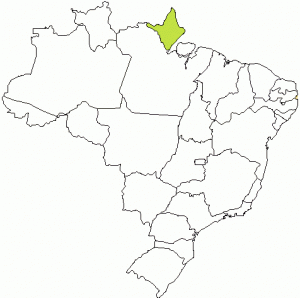 In early July Governor Waldez Góes signed a law creating a State Materials Recycling Policy. The new Law is based on similar measures adopted by several other Brazilian states, including Minas Gerais, Mato Grosso, Mato Grosso do Sul and Rondônia. It seeks to promote and provide incentives to the commercialization and industrial utilization of used paper, board, ferrous and non-ferrous metals, plastics, glass, construction rubble and other production or post-consumer wastes and residues.
The Law tasks the Executive to
create recycling centers to store, sell and distribute such materials;
create special industrial districts devoted to recycling materials ("recycling parks");
develop municipal environmental education programs to promote recycling;
promote special projects that utilize collected used materials;
work with municipalities to promote selective collection;
adopt a special tax decree that provides tax breaks for recycling activities, such as suspension of the sales tax (Impostos sobre Circulação de Mercadorias e Prestação de Serviços – ICMS), tax holidays or special rates or credits;
provide for a special state fund to help finance participation of recycling firms;
consider the creation of a "tax neutral" zone wherein certain import operations that are in line with the State Recycling Policy (such as importation of certain equipment used for recycling operations) can be exempted from tariffs and taxes.
Any special benefits will only be offered to specific parties duly registered for that purpose with the state agency that will be designated by the Governor.
Tags: Amapá, board, C&D wastes, civil construction, coleta seletiva, construção civil, entulho, environment, Environmental Education, glass, ICMS, impostos, Mato Grosso, Mato Grosso do Sul, meio ambiente, metais, metal, Minas Gerais, nonferrous metals, papel, papelão, paper, plastic, reciclagem, recycling, recycling parks, residuos sólidos, Rondônia, selective collection, tariffs, tax breaks, tax holidays, vidro
Subscribe to My Comments Feed
Leave a Reply