« A Free Online Library of Environmental Education Videos / Filmes para Educação Ambiental Grátis na Internet | Home | The Metals Industry Stance on Recycling and Recycled Content »
By Keith R | March 27, 2007
Topics: Environmental Protection, Hazardous Substances, Waste & Recycling | No Comments »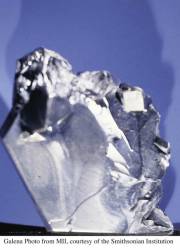 A few days ago I posted about a controversy in the southern Brazilian state of Paraná involving community opposition to the environmental licensing of a battery recycling facility just outside town. I concluded by saying:
Looking on the bright side, the mere fact that you can view a news report such as this one says something about how far environment has progressed as an issue with the Brazilian public. In this one video, you see neighbors organizing, reporters holding state officials accountable on camera, and a town meeting where company officials have to explain themselves to townspeople. Maybe this recycler will stray from good environmental practice and maybe the IAP will not scrutinize it close and often enough, who knows, time will tell. But it won't be because the local media and community didn't put them on notice.
Who says that governments in Latin America don't listen?
It seems that the state government has decided not only to heed community and media outcry and suspend and subject to closer scrutiny the company dossier, but also to use this case as part of a broader review of state environment, health and safety (EHS) policy on all enterprises handling lead and its derivatives, whether as part of recycling or not. Today the State Secretary for the Environment and Water Resources, Rasca Rodrigues, indefinitely suspend the battery recycler's environmental license and appointed a special task force to examine EHS issues involving industries working with lead.
The task force will be composed of technical experts representing the Environment Secretariat (SEMA), the Environment Institute (IAP), the State Environment Council (CEMA), the Health Secretariat, pubilic and private universities and the state industry federation, FIEP. It is to report back in 90 days with a set of technical recommendations, including special regulation(s) if deemed necessary.
Ideally, said Rodrigues, Paraná should have installed in-state the recycling capacity proportional to the lead wastes (including those involving lead-acid batteries) generated within the state — "provided that, technically, the environment will not be affected."

Desde a Agência Estadual de Notícias (AEN):
Governo suspende licença ambiental para empresas que manipulam chumbo

O secretário do Meio Ambiente e Recursos Hídricos, Rasca Rodrigues, assinou nesta terça-feira (27) a resolução 009/07 que suspende por tempo indeterminado o licenciamento ambiental de novos empreendimentos relacionados à manipulação de chumbo e seus derivados.

Um dos empreendimentos que terão sua licença suspensa são as recicladoras de baterias de veículos – que trabalham com a refundição do chumbo encontrado nestes produtos. Segundo Rasca, está é uma atividade importante para impedir que as carcaças de baterias sejam destinadas aos aterros sanitários, porém ainda são insuficientes as informações sobre quantidade as baterias que devem ser recicladas e a quantidade exportada e importada pelo Paraná.

"A suspensão dos licenciamentos é uma medida preventiva diante da preocupação que a atividade de chumbo traz às populações onde são instaladas", explicou o secretário. Segundo Rasca, a suspensão das atividades permitirá maior conhecimento sobre dados técnicos, científicos e quantidade de baterias descartadas em todo o Estado.

Para o secretário, o ideal é que o Paraná possua empresas de reciclagem na mesma proporção que gera resíduos. "Desde que, tecnicamente, o meio ambiente não seja afetado", destacou.

A decisão de suspender os licenciamentos foi tomada depois que o presidente do Instituto Ambiental do Paraná (IAP), Vitor Hugo Burko, encaminhou um ofício ao secretário solicitando a criação de um Grupo de Trabalho para discutir a sustentabilidade social, ambiental e de saúde pública das atividades que utilizam chumbo.

O IAP tem como atribuição licenciar e fiscalizar empreendimentos ou atividades potencialmente impactantes ao meio ambiente, entre outras funções.

De acordo com a nova resolução, o Grupo de Trabalho terá 90 dias para apresentar um parecer técnico incluindo proposta de regulamentação para a continuidade ou não das instalações destes empreendimentos no Paraná.

A Secretaria do Meio Ambiente coordenará o grupo, formado por técnicos do IAP, Universidades públicas e privadas, Instituto de Tecnologia para o Desenvolvimento (Tecpar), Instituto de Tecnologia do Paraná (Lactec), Secretaria da Saúde, Conselho Estadual do Meio Ambiente (Cema), Federação das Industrias do estado do Paraná (Fiep).

Burko explicou que as informações reunidas pelo Grupo de Trabalho darão subsídios para intensificar o monitoramento dos empreendimentos já instalados e também para tornar mais rígidos os critérios para o licenciamento ambiental destas atividades.

"Garantir informações precisas é o primeiro passo para tratarmos com clareza a questão da manipulação do chumbo e sua reciclagem. Este não é o tipo de empresa que a população quer ao lado de suas casas, mas não podemos desprezar a sua importância para o meio ambiente", destacou o presidente.

Burko ainda acrescentou que atualmente estão surgindo novas tecnologias para controlar o impacto ao meio ambiente e a emissão de poluentes na atmosfera por estas empresas, por exemplo. "O IAP tem o dever de, constantemente, reinterpretar a legislação e a práticas ambientais para buscar sempre o melhor para o meio ambiente, cuidando da vida no Paraná", afirmou.

Procedimento – Para emissão do licenciamento ambiental destes empreendimentos, o IAP exige a impermeabilização do solo, coleta periódica das águas pluviais (nos primeiros 30 minutos de chuva a água deve ser coletada e reaproveitada dentro da própria empresa), proíbe o lançamento de efluentes líquidos em rios, além de exigir a instalação de um equipamento de controle de poluição atmosférica com eficiência superior a 99% (como filtro de manga e lavador de gases) e o reaproveitamento dos resíduos ou destinação final em um aterro industrial licenciado pelo Instituto.

"Se estes empreendimentos não forem gerenciados corretamente, podem ocasionar três tipos de problemas: o lançamento da água proveniente das baterias (que contém ácidos) em rios; a liberação de vapores com chumbo na atmosfera (que posteriormente podem contaminar o solo) e a disposição inadequada de restos de chumbo diretamente no solo, contaminando-o", explicou o secretário Rasca Rodrigues.

Rasca ressaltou ainda que todos as empresas já licenciadas e que manipulam chumbo ou derivados passam por fiscalizações periódicas do IAP e com maior freqüência, se comparado às demais, como determina a legislação.
Tags: aterro industrial, baterias, batteries, Brasil, Brazil, CEMA, chumbo, environmental licensing, FIEP, IAP, lead, lead-acid batteries, licença ambiental, licenciamento ambiental, Paraná, plomo, reciclagem, recycling, SEMA, Tecpar
Subscribe to My Comments Feed
Leave a Reply