« Brazil to Evaluate the Private Sector Role in Sanitation / Brasil avalia participação da iniciativa privada no setor de saneamento | Home | Even the Small Guys… »
By Keith R | February 1, 2007
Topics: Environmental Protection | No Comments »
A few weeks back I announced the creation of a Latin American and Caribbean (LAC) Environment Blogroll, wherein you will be able to find some of the best quality blogs on environment issues in the LAC context, and I invited suggestions, recommendations, nominations, etc. for which blogs to include.
I am happy to introduce you to the initial members. Some of you more observant readers may have already spotted their names on this blog's sidebar.

Taking the blogs by the alphabetical order by country name, first we have Argentina's Comunicación Ambiental. I've mentioned their fine work here before. I think they do a first-rate job of covering the key environmental issues of the day (not just policy, but things like environmental education too) in Argentina, usually thoughtful, often insightful and always well-written. They've agreed to guest blog here at some point — we just have to work out the details and timing. Stay tuned.

Next is the blog of the Center for Environmental Law (Centro de Derecho Ambiental) at the University of Chile's Law Faculty. Despite what you might think because of its name, this blog regularly treats policy issues of the day as well as questions of environmental law and the study thereof. For example, they have the best coverage I have seen of the move by Chile's new President to raise the Cabinet status of the head of the National Environment Commission (CONAMA). This blog may not have a fancy design, but the writing is solid and substantive.

In Colombia we have ecologist German Quimbayo's Mas alla del ecologismo….., which he says is dedicated to "promoting reflection and discussion about "environmental complexity" without being wedded to ambientalismo radical (radical environmentalism) or getting mired in technical discussions. He looks beyond at environmental policy, always keeping in mind the context of the political and armed conflict in his country.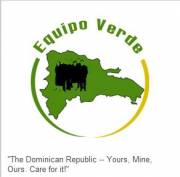 Finally, in the Dominican Republic we have the Green Team, a team blog I have mentioned before (here, here and here). The Green Team is a blog mostly in English by both Dominicans and non-Dominicans who love the DR, discussing the environmentally good and noteworthy in the DR, things that can and should be changed there, and sharing tips and ideas about how to "live greener" in the tropical island context of that country.
These blogs are only the start. We hope to eventually build a list of 20-30. All suggestions, recommendations, self-nominations are welcome, either in the comments to this post or through the contact form.  I've received some suggestions already, but unfortunately most of them were blogs that habitually cut-and-paste news reports, or which feature environmental issues as a minor category in their blog. We're looking more for some value-added and an environmental main focus in the Blogroll membership.
Tags: Argentina, blogging, Chile, Colombia, Comunicación Ambiental, Dominican Republic, Green Team, Universidad de Chile
Subscribe to My Comments Feed
Leave a Reply