« Brazil Mulls Introducing Anti-pneumococcal Vaccine | Home | The Outlook for Biodiesel in Central America »
By Keith R | October 13, 2007
Topics: Environmental Protection, Waste & Recycling | No Comments »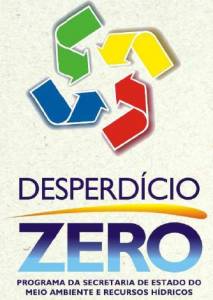 I've mentioned here several times the innovative Zero Waste Program (Programa Desperdício Zero) of the southern Brazilian state Paraná, such as how it applies to glass recycling, pesticide packaging, aseptic packaging and finding new ways to reuse/recycle plastic (PET) bottles (such as building solar water heaters). At some point I should do a comprehensive post on how the Program evolved, its milestones and challenges, etc., but today is not that day.
Now comes news of an interesting wrinkle: Paraná is exporting its model to other Brazilian states, starting with the Northeastern state of Bahia. If you know wastes and recycling in Brazil at all, it is doubly interesting that Bahia is the first imitator rather than a neighboring Southern or Southeastern state — because Bahia has a rather poor record in paying attention to waste management, whether we're talking policy or practice.
PR's environment secretariat (SEMA) won't be assisting its Bahian counterpart, though — not directly, at least. It will be working primarily with the Community Association SOS Mont Serrat of the Itapagiana Peninsula (Associação Comunitária SOS Mont Serrat da Península Itapagiana – Ascompita), a nonprofit NGO.
Their first action together will come at the first Seminar on Administration of Bahia's Urban and Rural Solid Wastes scheduled for 14 November in the capital of Bahia, Salvador. At that time PR's environment secretary, Rasca Rodrigues, will present and distribute to the waste managers of Bahia's 418 municipalities the many didactic materials SEMA has developed on tackling waste and recycling issues. Temas Blog readers have already been acquainted with one of those — the manual on constructing a solar water hater from used PET bottles and tetrabrik. SEMA also has manuals (they like to call them "kits") on plastics, paper, glass, metal, organics, health wastes, agrotoxics (principally pesticides), scrap tires, end-of-life batteries, C&D wastes, aseptic packaging, used lubricants, lamps, and selective collection generally. Generally speaking they are pretty good — in fact, while in Portuguese, I think many people tackling wastes in Spanish-speaking LAC would have no trouble reading them and might wish to use them as a model or template for their own materials.
The object of meeting with the Bahian municipal officials is to turned them into, with help and training from Ascompita (and help from SEMA), into what SEMA likes to call "muiltiplier agents" — people who will go out and pass on the insights, training, materials and knowledge to others, who in turn will do the same to third parties, so forth. This is the model SEMA has been employing in its Zero Waste Program, conducting workshops, discussions, hands-on training, etc. with anyone and everyone, from schools to social clubs to police and firemen (I have seen some photos of policemen being taught how to construct solar water heaters from PET bottles, for example).
After the municipal officials, Ascompita/SEMA will target professors/teachers, environment and technical agents, so that they too might become "multiplier agents." Eventually Ascompit/SEMA hope to distribute no less than 100,000 copies of the manuals throughout Bahia.
The unabashed goal: build support for a comprehensive state solid waste policy. [This, interestingly enough, is just the opposite of how PR did it — they adopted a law and decree, designed a general policy, had discussions with specialized issue groups, then formulated and distributed instruments such as the kits.]
If successful in Bahia, Ascompita foresees eventually doing the same for the other NE states.
______________________________
Desde a Secretaría de Estado do Meio Ambiente e Recursos Hídricos (SEMA):
Bahia vai adotar programa Desperdício Zero do Paraná

O secretário do Meio Ambiente e Recursos Hídricos, Rasca Rodrigues, vai lançar em novembro o Programa Desperdício Zero na Bahia. A reprodução do programa no estado nordestino ficará sob a responsabilidade da Associação Comunitária SOS Mont Serrat da Península Itapagiana (Ascompita) – organização da sociedade civil sem fins lucrativos – conforme termo de cooperação assinado nesta terça-feira (9), em Curitiba, pelo secretário do Meio Ambiente e o presidente da associação, Domício Maia.

A primeira ação em território baiano será no dia 14 de novembro, durante o I Seminário de Gestão Administrativa de Resíduos Sólidos Urbano e Rural dos Municípios da Bahia, em Salvador.

Na ocasião, Rasca irá apresentar o material didático elaborado pelo programa Desperdício Zero, desenvolvido pela Secretaria do Meio Ambiente e Recursos Hídricos, que é composto por um manual com cerca de 400 páginas com dicas e orientações sobre coleta e destinação final de todos os tipos de resíduos – do orgânico a resíduos da construção, de pilhas e baterias a resíduos de saúde, por exemplo.

"A preocupação do Paraná é aliar o desenvolvimento econômico à melhor qualidade de vida; e, acima de tudo, respeitar e preservar o meio ambiente. É muito gratificante ver que o nosso trabalho é reconhecido e reproduzido por outros estados brasileiros", comentou o secretário.

Segundo o presidente da Ascompita, serão distribuídos cerca de 100 mil manuais do Desperdício Zero em território baiano. Para ele, o material ajudará significativamente a política de resíduos sólidos da Bahia. "Queremos levar este exemplo do Paraná para os 418 municípios baianos e, quem sabe, futuramente para todo o Nordeste. Não tivemos dúvidas em procurar o apoio do Paraná, pois nós sabemos que este é um projeto interessante, simples e que deu certo", afirmou.

PROGRAMA – O programa Desperdício Zero foi criado para reduzir em 30% o volume de resíduos encaminhado aos aterros sanitários – através da reutilização, reaproveitamento e reciclagem dos materiais.

Para alcançar esta meta, o Programa conta com inúmeras parcerias. "Com capacitações realizadas em todos os existem hoje no Paraná cerca de 108 agentes multiplicadores do Desperdício Zero. Tudo isso através de ações de conscientização envolvendo todos os agentes do processo", disse o coordenador do Programa, Laerty Dudas

Segundo ele, depois de lançar o manual do Programa Desperdício Zero na Bahia, o próximo passo será a realização de oficinas direcionadas a professores, agentes de meio ambiente e técnicos, para que ser formem novos agentes multiplicadores.
Tags: agrotoxicos, Ascompita, aseptic packaging, Bahia, basura cero, baterias, batteries, Brasil, Brazil, C&D wastes, coleta seletiva, construção, construction, desperdício zero, embalagem longa vida, glass, lâmpadas, lamparas, lamps, llantas, lubricating oils, metal, oleos lubrificantes, organic waste, papel, paper, Paraná, pesticides, PET bottles, pilas, pilhas, plaguicidas, plásticos, plastics, pneus, reciclagem, reciclaje, recolección selectiva, recycling, residuos, Salvador, selective collection, SEMA, solar water heater, Tetra-brik, tires, tyres, vidrio, vidro, waste, zero waste
Subscribe to My Comments Feed
Leave a Reply