« Trash Photos VII: A Christmas Tree Made of PET Bottles | Home | BNDES cria linha de apoio para catadores de materiais recicláveis »
By Keith R | November 19, 2006
Topics: Climate Change, Design for the Environment (DfE), Economics & the Environment, Energy & the Environment, Energy Efficiency, Environmental Protection, Green Building, Renewable Sources, Waste & Recycling, Water Issues | 1 Comment »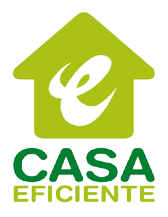 In a prior entry I introduced you to the experiments of the Federal University of Santa Catarina's (UFSC) Construction Systems Laboratory with constructing homes using PET bottles. Today I'll introduce you to the work of another innovative part of the UFSC, the Energy-Efficient Construction Laboratory (LabEEE). LabEEE's main mission is research and development in improving the energy efficiency of buildings in Brazil, so in all likelihood you'll be hearing more about them in future articles.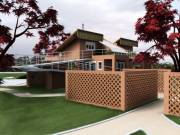 LabEEE, working closely with the energy conservation program (PROCEL) of the government-owned Centrais Elétricas Brasileiras S.A. (Eletrobrás) and Eletrobrás' southern transmission subsidiary, Eletrosul Centrais Elétricas S.A. (Eletrosul), has been designing and building what they dub the "The Efficient House" (Casa Eficiente).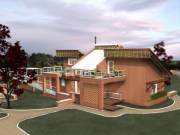 Despite its moniker, the house is intended to be more than simply energy efficient. LabEEE and its partners set out to design a desirable house that is not only energy efficient, but also conserves water, utilizes "green" building materials and generally reduces the home's environmental footprint, but doing so in a way that tries to minimize reliance on high tech fixes while maximizing smart design mixed with a sense of style (Brazilian style, anyway!)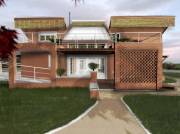 More specifically, their criteria in designing and building the house were:
rational water usage
rainwater collection and reuse
wastewater treatment by root zones and reuse of treated water in room heating systems (circulation of hot water along baseboards)
optimization of local climate conditions (solar radiation, air temperatures, relative humidity, wind), using wind in the summer months, blocking wind in winter months, direction and inclination of roofs to maximize solar water heating and photovoltaics usage
use of local (available in Santa Catarina) construction materials (some of which were recycled materials) with lowest environmental impact
maximizing opportunities for energy conservation.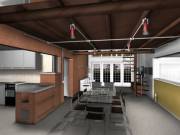 The pictures in this article show some of the results. Click on each to see a larger version.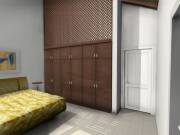 The idea is to learn lessons from the experience in designing and building this home that can be applied in actual home design and construction across Brazil. There may be attempts to build other versions of the house in other parts of Brazil that take into account the varying climatic conditions within the huge country and differences in availability of environment-friendly construction materials that also meet the project's energy efficiency and water conservation goals.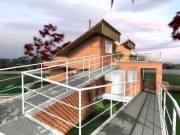 Architectural and engineering schools from other Latin American and Caribbean (LAC) nations can study the project for lessons they might apply to similar projects in their own countries. A LAC eco-design revolution in the making?
You can visit the website of the project, take a virtual (flash) tour, see other pictures, even sign up to follow the progress of the project. It has versions in Portuguese, Spanish and English.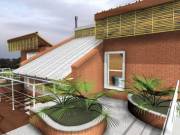 Tags: Brasil, Brazil, casa eficiente, construction materials, desenho sustentável, diseño sostenible, eco-desenho, eco-design, eco-diseño, eficiencia energética, Eletrobrás, Eletrosul, Energy Efficiency, environmental design, Green Building, LabEEE, photovoltaics, Procel, rainwater collection, rational water use, Santa Catarina, solar water heating, UFSC, uso racional da água, wastewater treatment, water reuse
One Response to "Brazilians Seek to Design the Eco-Efficient Home"
em Says:
November 27th, 2006 at 11:29

Este casa es fantastica. OK, I'm not bilingual, but I thought you'd appreciate the spirit of my use of la lingua espanol aqui. Thanks for referring me to this post. Great Blog, thanks for commenting on my blog, and keep up the good work. /m
Leave a Reply