« Update: Among the World's Top PET Recyclers | Home | Film Contest on the Social Dimensions of Climate Change »
By Keith R | August 27, 2008
Topics: Environmental Protection, Sustainable Tourism | No Comments »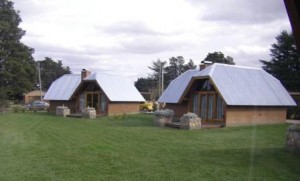 Synopsis in English: The environment authority of the Argentine Province of Buenos Aires, the Provincial Organ for Sustainable Development (Organismo Provincial para el Desarrollo Sostenible – OPDS), has announced that it is creating an eco-certification program for tourism establishments (primarily lodging) there. The "Green Star" program will rate not only conventional hotels, but also boutique hotels, country clubs and estancias. These accommodations can receive up to five green stars based on their processes and practices related to saving energy and water and management of wastes.
Program officials are starting with visits to establishments in the tourist municipality of Tornquist, home of the Ernesto Tornquist Provincial Park (Sierra de la Ventana). Tornquist is intended to be official launch point for the program when it is formally introduced at the start of Argentina's 2009 summer season (first quarter 2009).
[A Temas Observation: Why is the Province of Buenos Aires seeking to establish their own eco-certification program for hotels and other lodging, rather than signing onto and promoting one of the existing programs, such as Green Globe or Ecotel? Why reinvent the wheel, as it were? Green Globe, for example, also stresses heavily water, energy and waste management, but their criteria are tough, thorough and transparent and compliance is checked by external auditors, so they cannot be accused of playing politics or local favorites.]

Loading ...
_______________________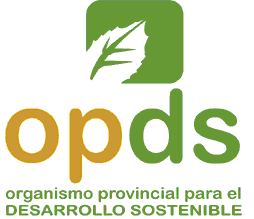 Desde el Organismo Provincial para el Desarrollo Sostenible (OPDS):
LA PROVINCIA ENTREGARA "ESTRELLAS VERDES" A HOTELES SUSTENTABLES

La Provincia de Buenos Aires, a través del Organismo Provincial para el Desarrollo Sostenible (OPDS), lanzará antes de fin de año el programa "Hoteles Sustentables" que proyecta categorizar ambientalmente a los establecimientos turísticos según el grado de compromiso que adopten para el cuidado de sus recursos naturales.

La idea del programa es poder entregarles a los establecimientos que participen de la iniciativa una categorización en materia de cuidado ambiental. Así podrán ir sumando "estrellas verdes" que simbolizarán el grado de compromiso y colaboración que harán estos emprendimientos y, se planea en principio, que puedan obtener desde una hasta un máximo de 5 estrellas.

Una delegación del OPDS visitó la ciudad de Tornquist para evaluar algunos establecimientos y definir la incorporación de esa ciudad como uno de los primeros municipios que a sumar al plan. Junto al intendente local Gustavo Trankels, los funcionarios recorrieron algunos complejos que estarían en condiciones de incluirse en este programa y calificar para recibir esta nueva categorización ecológica.

El Programa, ampara que el Organismo Ambiental pueda categorizar a los establecimientos turísticos que quieran obtener esta certificación con acciones orientadas al cumplimiento de procesos y prácticas vinculadas al ahorro energético, el manejo de los residuos y el consumo de agua.

Encabezados por Nicolás Scioli, Coordinador Ejecutivo para el Desarrollo Sostenible del OPDS, trabajaron junto al Intendente local, el Director Provincial de Relaciones con la Comunidad, Hernán Pantuso, la Directora Provincial de Economía Ambiental y Energías Alternativas Silvina Batakis, el Director de Producción y Consumo Sustentable Gustavo Cilenta y el director de Áreas Naturales Protegidas Ricardo Cañete.

Dentro de los establecimientos que podrán categorizar para la obtención de estrellas verdes estarán no sólo los hoteles tradicionales sino que además podrán tener acceso a este beneficio los complejos de cabañas, estancias, clubs de campo y hasta hoteles boutique que hoy no cuentan con una categoría convencional.

El municipio de Tornquist tiene una amplia oferta en materia turística y cuenta además con el Parque Provincial Ernesto Tornquist (Sierra de la Ventana). Allí es donde el OPDS planea lanzar el programa que según estiman estará vigente antes del lanzamiento de la temporada de verano 2009.
Tags: ahorro energético, Argentina, boutique hotels, Buenos Aires, cabañas, clubs de campo, consumo de agua, country clubs, eco-certificación, eco-certification, energy saving, environment, establecimientos turísticos, estancias, estrellas verdes, hoteles boutique, hoteles sustentables, hotels, medio ambiente, OPDS, Parque Provincial Ernesto Tornquist, residuos, sustainable hotels, Sustainable Tourism, Tornquist, turismo sostenible, waste management, water consumption
Subscribe to My Comments Feed
Leave a Reply