« The Odd Couple: Greenpeace and McDonald's | Home | A Business-NGO Pact to Seek a New Brazilian Climate Change Policy »
By Keith R | April 25, 2007
Topics: Chemicals, Environmental Protection, Hazardous Substances | No Comments »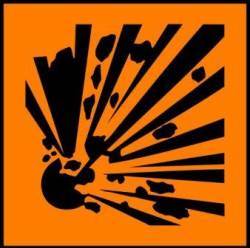 Synopsis in English: After the bad accident at Cataguases that polluted 16 municipalities in three states, the Brazilian government finally got serious about getting the country better prepared for emergencies involving accidental releases of hazardous substances. The President adopted a decree in 2004 that led to the creation of the National Plan for the Prevention of, Preparation for and Response to Environmental Emergencies Involving Hazardous Chemicals Products ("P2R2"). As part of the Plan's implementation, so far some 150 personnel from the Environment Ministry (MMA), the Health Ministry, the national environment executive agency, IBAMA, the state environment agencies, Civil Defense and the Road Police have been trained for rapid response to such emergencies, with more to come. Companies, as part of their submissions for environmental licenses, must present for approval an emergency prevention and preparedness plan. They also are responsible for paying for any damages resulting from an accident.
Desde o Ministerio de Meio Ambiente (MMA):
P2R2 forma primeira turma em emergências com produtos químicos perigosos

O atendimento a emergências ambientais com produtos químicos, um dos sinistros mais comuns no Brasil, sobretudo vazamentos de óleo no mar, ganhou novo impulso neste mês. De 10 a 19 de abril, o governo federal concluiu em Campinas (SP) o primeiro treinamento de técnicos previsto no Plano Nacional de Prevenção, Preparação e Resposta Rápida a Emergências Ambientais com Produtos Químicos Perigosos (P2R2).

O Plano foi posto em prática em 2004, com o Decreto 5.098, do presidente da República, como reação ao rompimento da barragem da empresa Cataguases de Papel, do município mineiro do mesmo nome. O vazamento de lixívia negra afetou uma dezena de biomas e áreas urbanas de 16 municípios de três estados (MG, RJ e ES). Matou peixes, interrompeu a atividade pesqueira e inibiu o agronegócio. Além disso, provocou a suspensão do abastecimento de água por causa da contaminação dos reservatórios das bacias do Rio Pomba e do Rio Paraíba do Sul.

Os primeiros 32 calouros do curso do P2R2 atuam em quase todos os Órgãos Estaduais do Meio Ambiente (Oemas). Além de técnicos do MMA, recebeu treinamento pessoal do Ibama, do Ministério da Saúde, da Defesa Civil e da Polícia Rodoviária Federal. As aulas teóricas e práticas abordaram questões como classificação e comportamento de produtos perigosos, uso de equipamentos de proteção, primeiros socorros, "decisões a tomar", entre outros temas de igual importância.

O governo espera que novas turmas sejam treinadas e certificadas pelo P2R2 ainda em 2007. "Os cursos possibilitarão sedimentar uma cultura de atendimento a emergências químicas, além da formação de uma 'comunidade do P2R2' nos organismos ambientais. Também será possível conhecer como se comporta o setor privado nos atendimentos, o que fortalecerá a fiscalização dos procedimentos adotados para controle dos acidentes químicos", diz o técnico do P2R2 do MMA, Robson José Calixto.

Histórico – Os acidentes mais comuns ocorrem pela ordem em rodovias, em ferrovias e no mar. Um caminhão tomba, um vagão descarrila, o casco de um navio se rompe, vazando para terra ou para a água quase sempre óleos combustíveis – álcool, gasolina, diesel.

Para enfrentar os sinistros, o Ibama/MMA possui a Coordenação de Emergências Ambientais. Como resultado do P2R2, o setor passou a contar, em 2005, com apoio humano em todas as unidades descentralizadas do Ibama no País. Cerca de 150 servidores estão habilitados a lidar com esse trabalho. Passou-se a utilizar um formulário padrão de ocorrências, em que o servidor faz um relato preliminar à sede, em Brasília, e outro completo, após averiguar in loco a dimensão do problema. Os dados, que pela primeira vez possibilitarão ao governo usufruir de estatísticas nacionais dos acidentes, são transmitidos pela internet e chegam ao MMA, que aciona os órgãos estaduais na área. Todos se juntam à Defesa Civil e ao Corpo de Bombeiros, geralmente os primeiros a chegarem aos locais dos desastres.

As próprias empresas, sejam públicas ou privadas, que obtêm licenciamento do Ibama ou dos órgãos estaduais para lidar com produtos químicos perigosos são legalmente responsáveis por eles. A licença só é concedida se elas apresentarem plano de emergência prevendo acidentes, plano este que pode ser recusado pelo poder público se não atender aos parâmetros exigidos. Se o acidente ocorrer, as penalidades podem ser financeiramente duras, principalmente se a empresa estiver irregular. Além disso, ela fica obrigada a ressarcir o ambiente pelos danos causados.
Tags: abastecimento de água, acidentes químicos, álcool, bombeiros, Brasil, Brazil, Cataguases, chemical accidents, diesel, emergências ambientais, emergency preparedness, environmental licensing, gasolina, hazardous products, Hazardous Substances, IBAMA, licenciamento ambiental, licensamiento ambiental, Ministério da Saúde, MMA, óleos combustíveis, P2R2, Polícia Rodoviária Federal, produtos perigosos, produtos químicos, químicos perigosos, Rio Paraíba do Sul, Rio Pomba, substâncias perigosas, sustancias peligrosas, vazamentos de óleo
Subscribe to My Comments Feed
Leave a Reply