« Una norma andina sobre los productos de higiene doméstica / An Andean Norm on Household and Personal Hygiene Products | Home | Expanding Water Security in Drought-Prone Ceará / Expansão de acesso seguro à água no Ceará »
By Keith R | December 20, 2008
Topics: Environmental Protection | No Comments »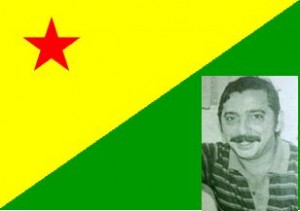 From the World Bank:
Loan to Help Build on the Legacy of Chico Mendes in the Brazilian Amazon

Project to be signed today with President Lula will help the State of Acre carry on ground-breaking work in inclusive and sustainable development

Approval coincides with the twenty-year memorial of Mendes' assassination

The World Bank Board's Executive Directors approved yesterday a loan to the State of Acre, in Brazil's Amazon Region, for the Social and Economic Inclusion Project (PROACRE). The US$120 million loan will support the State's efforts to deliver basic services to vulnerable populations and at the same time promote its strategy of economic development based on the sustainable use of Acre's rich natural resource base. The loan will be signed in a special ceremony with President Luiz Inácio Lula da Silva and Acre Governor Binho Marques today, in Brasília, as part of the events marking 20 years of the assassination of world renowned environmentalist and social activist Chico Mendes.

"In the last 20 years, I have participated directly or indirectly in the outset of several projects with multilateral organizations, whether as a member of the National Rubber Tappers Council or as a manager of public policies, but no previous experience compares with the one I am having in PROACRE," said Binho Marques, Governor of the State of Acre. "Starting with the first discussions with the World Bank teams, I have had the clear impression that something very special was happening. We spoke with deep emotion about several themes, using the same tone and purpose. This feeling became a reality during the project's construction. Our teams mingled and became as one. The first result is now becoming a reality, with the project's approval and signing in record time. In all, this has been a wonderful experience, and the reward will be an Acre that is more just, cleaner, more balanced and productive."

"For too long there has been a sterile debate, pitting development against the environment. Chico Mendes pioneered a new way of integrating development and conservation, for the good of people and the environment,"said John Briscoe, World Bank Director for Brazil. "In the ensuing 20 years Chico Mendes' associates and followers have made great strides in translating this philosophy into public policies and programs. There is complete congruence between the States' strategy and the World Bank's Amazon Partnership Framework, which guides the Bank's growing portfolio of investments in sustainable development in the region."

To foster community participation and ownership, the Government of Acre will utilize Community Development Plans (CDPs) to enable communities to select and define the productive activities at the local level. The CDPs will also determine a set of services to be delivered according to community needs, and represent an important strategy of integration across education, health and productive activities.

Different responses for different realities

To serve these various communities with the interventions that are appropriate to their needs, the project has designed a series of activities grouped into five components, defined by target communities' characteristics and service delivery approaches. The purpose is to ensure articulation and access from the poorest rural dispersed population to education, health, and sustainable production services in Acre´s complex geography. In addition to project management and monitoring, the loan has four main operational components that will:

Provide basic services for isolated communities (US$24.8 million). This component will support the provision of basic services in health, education and agricultural extension services, including technical and financial assistance, to Acre's dispersed and most isolated communities. It will expand access to health and education services by using informal and non-traditional methods of reaching children, youth, young adults and ethnically diverse populations.

Promote social and economic inclusion in rural areas (US$39.1 million). This component will improve the quality of education and health services and improve income levels of the population living in these communities by supporting selected production chains. Participatory Community Development Plans will support the identification, definition and selection of productive activities that will be implemented by each community. This component will also support professional training for workers in agriculture and industry.

Support entrepreneurship in selected poor urban communities (US$42.7 million). The objective of this component is to promote social inclusion of urban communities in areas of high socioeconomic and environmental vulnerability. The component will promote economic empowerment by supporting community enterprises and the expansion of micro-credit and vocational training.

Strengthen public policy and institutional capacity (US$37 million). The component will help modernize state agencies, with emphasis on those involved in Project implementation; support the decentralization of basic services in health and education; and introduce results-based management strategies in selected sectors.

"It is impressive how far the state has come in terms of improving the living conditions to its urban and forest population since the days of Chico Mendes," said Adriana Moreira, Project Team Leader at the World Bank. "It is an honor to the Bank to be a partner to the State in taking this forward, and we would like to congratulate the Government team for their work and dedication."

This US$120 million loan from the International Bank for Reconstruction and Development (IBRD) to the State of Acre is guaranteed by the Government of Brazil. The loan period is 28 years, including a seven-year grace period.
________________________
Desde o Banco Mundial:
Empréstimo Ajuda a Ampliar o Legado de Chico Mendes na Amazônia

Projeto a ser assinado hoje com a participação do Presidente Lula ajudará o Estado do Acre a continuar trabalho pioneiro em desenvolvimento inclusivo e sustentável

Aprovação coincide com o tributo a Chico Mendes pelos 20 anos de seu assassinato

A Diretoria Executiva do Banco Mundial aprovou ontem um empréstimo para o Governo do Acre destinado ao Projeto de Inclusão Econômica e Social (PROACRE). O financiamento, no valor de US$ 120 milhões, apoiará os esforços do Estado para oferecer serviços básicos às populações vulneráveis, promovendo ao mesmo tempo a sua estratégia de desenvolvimento econômico baseada no uso sustentável dos seus recursos naturais. O empréstimo será assinado hoje (19) em Brasília, em cerimônia especial com a presença do Presidente Luiz Inácio Lula da Silva e do Governador Binho Marques, como parte dos eventos em torno dos 20 anos do assassinato do ambientalista Chico Mendes.

"Nos últimos 20 anos, participei diretamente ou acompanhei a concepção e o desenvolvimento de vários projetos com organismos multilaterais, seja na condição de assessor do Conselho Nacional dos Seringueiros ou como gestor público, mas nenhuma experiência se compara ao que estou vivenciando com o PROACRE,"disse o Governador do Acre, Binho Marques. "Desde as primeiras conversas com as equipes do Banco Mundial tive a nítida sensação de que algo muito especial estava acontecendo. Falamos com emoção sobre vários temas no mesmo tom e com o mesmo propósito. Esta sensação se tornou uma evidência durante a construção do projeto. Nossas equipes se misturaram como uma só equipe. E o primeiro resultado agora se concretiza, com a aprovação e assinatura do contrato em tempo recorde. Um belo trabalho que será muito bem recompensado com um Acre mais justo, limpo, equilibrado e produtivo."

O Acre está passando por um momento decisivo, na medida em que os novos projetos de infra-estrutura estão facilitando o acesso do exterior. Nesse contexto, o PROACRE representa um forte compromisso do Estado com o desenvolvimento sustentável em termos sociais e ambientais e com a melhoria da qualidade de vida dos habitantes das áreas rurais. O projeto apoiará a expansão dos serviços de saúde básica, educação e atividades produtivas, visando gerar renda para os produtores e comunidades rurais, incluindo os grupos indígenas. No plano ambiental, a iniciativa contribuirá para o desenvolvimento sustentável por meio da gestão dos recursos naturais, da recuperação ambiental e do fortalecimento da capacidade do setor. O projeto contará com apoio dos municípios participantes, do Governo Federal e de organizações da sociedade civil acreanas, consultadas durante a sua preparação.

"Durante muito tempo houve um debate estéril, que contrapunha questões relacionadas ao desenvolvimento às do meio ambiente. Chico Mendes foi pioneiro ao apontar um novo caminho que integra desenvolvimento e conservação, visando o bem-estar das pessoas e do meio ambiente", afirmou John Briscoe, Diretor do Banco Mundial para o Brasil. "Nos 20 anos subseqüentes, os associados e seguidores de Chico Mendes fizeram grandes avanços para transformar essa filosofia em políticas e programas públicos. Há uma plena convergência entre a estratégia do Estado e o Arcabouço de Parceria do Banco Mundial na Amazônia, que norteia a crescente carteira de investimentos em desenvolvimento sustentável da entidade na região."

Para estimular a adesão e a participação da comunidade, o Governo do Acre utilizará Planos de Desenvolvimento Comunitário (PDCs) para habilitar os diversos grupos a selecionar e definir as atividades produtivas no nível local. Os PDCs também determinarão um conjunto de serviços a serem prestados de acordo com os interesses das comunidades, que representam uma importante estratégia de integração entre educação, saúde e atividades produtivas.

Diferentes respostas para distintas realidades

Para atender a essas diversas comunidades com intervenções que são apropriadas às suas necessidades, o projeto planejou uma série de atividades que foram agrupadas em cinco componentes, definidos segundo as características das comunidades selecionadas e as abordagens da oferta de serviços. O seu propósito é assegurar a articulação e o acesso à educação, saúde e serviços produtivos sustentáveis da população rural mais pobre, que está dispersa na complexa geografia do Acre. Além da gestão e monitoramento do projeto, o empréstimo compreende quatro principais componentes operacionais com o objetivo de:

Fornecer serviços básicos para comunidades isoladas (US$ 24,8 milhões). Esse componente apoiará a oferta de serviços básicos de saúde, educação e de extensão agrícola, incluindo assistência técnica e financeira para as comunidades dispersas e mais isoladas do Acre. A meta é expandir o acesso aos serviços de saúde e educação, usando métodos informais e não tradicionais de contato com as crianças, adolescentes, adultos jovens e diversos grupos étnicos.

Promover a inclusão social e econômica nas áreas rurais (US$ 39,1 milhões). O componente busca melhorar a qualidade dos serviços de saúde e educação, e aumentar os níveis de renda da população que vive nessas comunidades, apoiando cadeias produtivas específicas. Os Planos de Desenvolvimento Comunitário Participativo apoiarão a identificação, definição e seleção das atividades produtivas a serem implementadas em cada comunidade. Esse segmento também contribuirá para o treinamento profissional de trabalhadores na agricultura e na indústria.

Apoiar a capacidade de empreendimento nas comunidades pobres urbanas selecionadas (US$ 42,7 milhões). O objetivo desse componente é promover a inclusão social das comunidades urbanas nas áreas de alta vulnerabilidade socioeconômica e ambiental, promovendo a sua participação por meio do apoio às empresas comunitárias e da expansão do microcrédito e do treinamento vocacional.

Fortalecer as políticas públicas e a capacidade institucional (US$ 37 milhões). O componente ajudará a modernizar os órgãos estaduais, com ênfase nas instituições envolvidas na implementação do PROACRE; apoiará a descentralização dos serviços básicos de saúde e educação; e implementará estratégias de gestão baseada em resultados em setores específicos.

"É surpreendente como o Estado avançou em termos da melhoria das condições de vida de sua população urbana e residente na floresta, desde o tempo de Chico Mendes", salientou Adriana Moreira, Gerente do Projeto pelo Banco Mundial. "É uma honra para o Banco ser parceiro do Estado para levar adiante essa iniciativa, e gostaríamos de parabenizar a equipe de governo por seu trabalho e dedicação."

Esse empréstimo de US$ 120 milhões do Banco Internacional para a Reconstrução e o Desenvolvimento (BIRD) concedido ao Estado do Acre é garantido pelo Governo do Brasil, e será amortizado em 28 anos incluindo sete anos de carência.
Tags: Acre, agricultural extension services, Amazon, Amazonia, Banco Mundial, Brasil, Brazil, Chico Mendes, Community Development Plans, desenvolvimento sustentável, educação e de extensão agrícola, Lula, PROACRE, saude, sustainable development, World Bank
Subscribe to My Comments Feed
Leave a Reply