« IFC: Financial Institutions Still Not Integrating Environment Issues Into the Investment Process | Home | What the Other Guy Blogs About: Pathway to a Low Carbon Economy »
By Keith R | January 30, 2009
Topics: Climate Change | No Comments »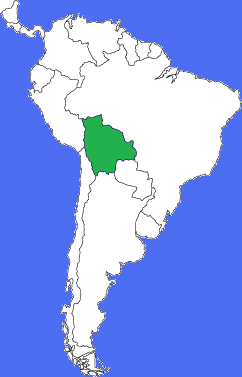 From the World Bank:
Climate Investment Funds: Countries Identified For Scaled-Up Adaptation Funding

Governments make decisions on climate resilience pilot program

Developed and developing country governments gave an important signal for action on adaptation yesterday by deciding which countries will be offered funding under a pilot program within the US$6 billion Climate Investment Funds (CIF).

Bangladesh, Bolivia, Cambodia, Mozambique, Nepal, Niger, Tajikistan and Zambia have been invited to participate in the Pilot Program for Climate Resilience (PPCR) which will provide about US$500 million for scaled up action and transformational change in integrating climate resilience in national development planning. The PPCR is part of the CIF's Strategic Climate Fund.

Members of the governing body, the PPCR Sub-Committee, met in Washington and agreed on these countries on the basis of recommendations of an independent Expert Group. The criteria used to identify the countries include the level of vulnerability to climate change hazards and risks, country preparedness to move towards climate resilient development plans, and country distribution across regions and types of hazards.

Sami Sofan, Yemeni Co-Chair of the PPCR Sub-Committee said "Funding levels for adaptation are extremely low considering the current and future burden that the poorest countries are shouldering. The developed countries are sending an important signal by providing these additional resources so that we may get started on this innovative programmatic approach to address climate resilience through development planning and investments. "

One additional country from the Middle East and North Africa region, as well as two regional groupings of countries (Caribbean and Pacific), remain under consideration for PPCR pilot programs pending further inputs from the independent Expert Group.

Robin Davies, Australian Co-Chair of the PPCR Sub-Committee said "There is no single blueprint for how countries will use these resources. The aim is to give the poorest and most vulnerable countries the opportunity to transform their development planning by integrating climate change considerations. It will be crucial that we share lessons learned on what works and what doesn't as quickly and widely as possible, together with the multilateral development banks and other partners."

Pilot programs will be country-led and country-specific and build on National Adaptation Programmes of Action (NAPAs) and other relevant country studies, programs and pilots. The pilot program will also be strategically aligned with the Kyoto Protocol's Adaptation Fund and other funding.

The PPCR pilot activities are expected to strengthen a country's ability to plan and implement resilient development programs, particularly focusing on highly vulnerable sectors such as agriculture and water, and through strengthening institutional processes and structures. Possible approaches include: combining existing engineered coastal protection approaches in a country with nature-based adaptation through restoration of vast coastal mangrove areas; enhancing flood forecasting systems and community-based risk reduction measures; increasing food security by shifting cropping patterns and varieties in response to changed rainfall patterns.

The CIF will be implemented through the multilateral development banks: African Development Bank, Asian Development Bank, European Bank for Reconstruction and Development, Inter-American Development Bank and the World Bank Group.
____________________
Desde el Banco Mundial:
Fondos de inversión en el clima: se eligieron los países que recibirán mayor financiamiento para fines de adaptación

Los gobiernos adoptan decisiones con respecto al Programa piloto sobre la capacidad de adaptación al cambio climático

En el día de ayer, los gobiernos de los países desarrollados y en desarrollo dieron una importante señal de apoyo a las medidas de adaptación al decidir qué países recibirán financiamiento en virtud de un programa piloto que forma parte de los fondos de inversión en el cambio climático (FIC), de US$6.000 millones.

Se invitó a Bangladesh, Bolivia, Camboya, Mozambique, Nepal, Níger, Tayikistán y Zambia a participar en el Programa piloto sobre la capacidad de adaptación al cambio climático (PPACC), mediante el cual se proporcionarán aproximadamente US$500 millones para ampliar las actividades y lograr transformaciones a fin de integrar la capacidad de adaptación al cambio climático en los planes nacionales de desarrollo. El PPACC es un elemento del Fondo estratégico sobre el clima, que integra los FIC.

Los miembros del órgano rector, el Subcomité del PPACC, se reunieron en la ciudad de Washington y determinaron la lista de países basándose en las recomendaciones de un Grupo de expertos independiente. Algunos de los criterios utilizados para elegir los países fueron el nivel de vulnerabilidad a los riesgos y peligros que plantea el cambio climático, el grado de preparación de los países para aplicar planes de desarrollo que incluyan la capacidad de adaptación al cambio climático, y la distribución de los países según regiones y tipos de riesgos.

Sami Sofan, nacional de Yemen y copresidente del Subcomité del PPACC, dijo que "los niveles de financiamiento para fines de adaptación son extremadamente bajos si se tiene en cuenta la carga actual y futura que pesa sobre los hombros de los países más pobres.Los países desarrollados están dando una importante señal de apoyo al proporcionar estos recursos adicionales para que pongamos en marcha este mecanismo programático innovador destinado a reforzar la capacidad de adaptación al cambio climático mediante planes de desarrollo e inversiones".

Aún se está considerando la posibilidad de incluir otro país de la región de Oriente Medio y Norte de África y dos grupos regionales de países (el Caribe y el Pacífico) en los programas del PPACC; esta decisión depende de las futuras recomendaciones del Grupo de expertos independientes.

Robin Davies, copresidente australiano del Subcomité del PPACC, dijo que "no existe un camino único que los países puedan seguir para aprovechar estos recursos.La intención es dar a los países más pobres y vulnerables la oportunidad de transformar sus planes de desarrollo integrando cuestiones relativas al cambio climático.Para esto, será fundamental compartir con los bancos multilaterales de desarrollo y otros asociados las enseñanzas recogidas sobre lo que funciona y lo que no, y hacerlo de la forma más rápida y amplia posible".

Los programas piloto estarán impulsados por los propios países y se prepararán específicamente para cada uno de ellos; además, estarán basados en los programas nacionales de acción para la adaptación y en otros estudios, programas y experiencias piloto para los países. Por otra parte, el programa piloto estará estratégicamente alineado con el Fondo de Adaptación del Protocolo de Kyoto y otras fuentes de financiamiento.

Se espera que las actividades piloto del PPACC refuercen la capacidad de los países para planificar y poner marcha programas de desarrollo con componentes de adaptación, que se centren principalmente en los sectores muy vulnerables, como la agricultura y el agua, mediante el fortalecimiento de los procesos y las estructuras institucionales. Algunos de los enfoques que se pueden aplicar son: combinar los mecanismos de protección costera artificial existentes en un país con sistemas de adaptación naturales mediante la recuperación de amplias zonas de manglares costeros; mejorar los sistemas de previsión de inundaciones y las medidas de reducción del riesgo a cargo de la comunidad, y aumentar la seguridad alimentaria alternando los esquemas y las variedades de los cultivos en respuesta a los cambios en el patrón de precipitaciones.

Los FIC se pondrán en marcha a través de los siguientes bancos multilaterales de desarrollo: Banco Africano de Desarrollo, Banco Asiático de Desarrollo, Banco Europeo de Reconstrucción y Desarrollo, Banco Interamericano de Desarrollo y el Grupo del Banco Mundial.
Tags: adaptación al cambio climático, Banco Mundial, Bangladesh, Bolivia, cambio climático, Cambodia, CIF, Climate Change, climate change adaptation, environment, medio ambiente, Mozambique, Nepal, Niger, Tajikistan, World Bank, Zambia
Subscribe to My Comments Feed
Leave a Reply