« Nominate a LAC Candidate for the Tourism for Tomorrow Awards | Home | New Tough Pack Images for Cigarettes in Uruguay »
By Keith R | September 20, 2008
Topics: Biofuels, Climate Change, Energy & the Environment, Energy Efficiency, Extractive Sectors | No Comments »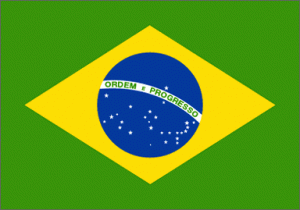 Last month the US Secretary of Energy and Brazil's Energy Minister met and agreed to intensify cooperation between the two nations on energy-related technology and policy issues.  I haven't seen much about this in the regular press, so I thought I'd briefly flag it here.
The two parties agreed "to focus on key areas of mutual interest, including oil and gas, biofuels, energy efficiency, coal, nuclear energy, electricity, energy regulatory issues, and climate change. In addition, the authorities discussed the development of cutting-edge technologies to increase energy efficiency" (emphasis mine).
Stripping away all the fluff of the meeting's joint statement, you come to the interesting nuts-and-bolts of what the two parties agreed to work closely on:
progress in developing second-generation biofuels;
promotion of energy efficiency initiatives at the international level;
clean coal technology, with special attention on exchanging information in the following areas: (i) coal-related energy issues and policies, programs and technologies with special emphasis on coal utilization for power generation and clean fuels production including coal gasification; (ii) efficient and environmentally responsible use of coal; (iii) development of combustion technologies for high ash coals; (iv) development of Coal and Biomass to liquids; (v) studies in coal mine safety, coal mine methane, coal ash utilization, underground coal gasification and coal to liquids, mine ground control, underground coal mining technologies, backfilling, acid mining drainage and coal beneficiation; (vi) Coal GHG mitigation technologies, including CO2 capture and storage; (vii) capacity building for the above technologies.
Tags: biocombustiveis, Biofuels, biomass, Brasil, Brazil, carvão, Climate Change, CO2 capture, coal, coal ash, coal gasification, coal mine safety, coal mining, eficiencia energética, electricity, Energy Efficiency, Energy Minister, gas natural, greenhouse gas mitigation, hidrocarbonetos, hydrocarbons, metano, methane, mudanças climáticas, natural gas, nuclear power, petroleo, petroleum, USA
Subscribe to My Comments Feed
Leave a Reply