« Improving Paraguay's Environmental Management | Home | Passive Smoking Evidence from Entre Rios, Argentina »
By Keith R | June 23, 2008
Topics: Climate Change, Sustainable Agriculture | No Comments »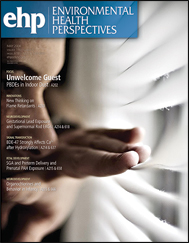 The May issue of Environmental Health Perspectives, the peer-reviewed monthly research journal of the US National Institute of Environmental Health Sciences (NIEHS), featured an article* on the contribution of farm animal production to climate change. Although the article does not focus just on Latin America and the Caribbean (LAC), given the importance of farm animal production throughout the region [in terms of employment, land use and contribution to gross domestic product (GDP)], I thought it was worth a mention here on The Temas Blog.
The article was done by two researchers from the Humane Society of the United States (HSUS) and Worldwatch Institute. It examined existing scientific literature on the subject and various mitigation strategies, including the most recent IPCC assessment, the FAO's 2007 report Livestock's Long Shadow, data from the US EPA, and several studies on agriculture greenhouse gas (GHG) emissions and mitigation strategies.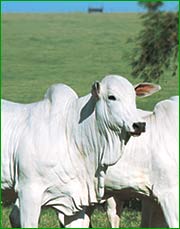 The authors assert that any analysis of meat, egg, and milk production should take into account not only the direct rearing and slaughtering of animals, but also grain and fertilizer production for animal feed, waste storage and disposal, water use, and energy expenditures on farms and in transporting feed and finished animal products.
The report argues that increasing livestock production (expected to double globally by 2050) and increasingly intensive production methods in regions such as LAC will increase the already high global GHG (primarily CO2, methane and N2O) emissions from agriculture (estimated by FAO at 18% of all human-induced GHG emissions). The authors also argue that cattle ranching and feed production is a major contributor to deforestation in places such as Brazil, releasing sequestered carbon from both soils and forests.
What should be done? The authors argue for:
accurately pricing environmental services — as long as natural resources are treated as free or underpriced, they are more likely to be polluted and overexploited.
use of anaerobic digestors in large-scale facilities;
use of animal waste for fuel;
more steps like Greenpeace's agreement with McDonald's and Cargill for a two-year moratorium on buying soy from nearly deforested areas in Brazil;
greater consumption by consumers of meat, eggs, milk and other animal-based products certified as sustainably produced. For example, they cite studies that suggest that cattle raised on grass emits 40% lower GHG emissions and consumes 85% less energy than fattening confined cattle utilizing concentrated feed.
"more research regarding both technical and less technology-dependent strategies to record existing GHG emissions from individual production facilities and to provide lessons to producers and policy makers for reducing the climate-damaging impacts of animal agriculture."
What do you think?
_______________________
* Koneswaran G, Nierenberg D. Global Farm Animal Production and Global Warming: Impacting and Mitigating Climate Change. Environmental Health Perspectives. 2008; 116(5):578-582.
Tags: agriculture, anaerobic decomposition, animal waste, beef, biodigestors, boi, Brazil, cambio climático, Cargill, carne, cattle ranching, certified organic, Climate Change, deforestation, egg, Environmental Health Perspectives, environmental services, EPA, FAO, farms, fertilizantes, fertilizers, gases de efecto invernadero, gases de efeito estufa, grain, greenhouse gases, Greenpeace, HSUS, huevos, IPCC, leche, liete, livestock, McDonald's, meat, metano, methane, milk, mudanças climáticas, NIEHS, res, servicios medioambientales, serviços ambientais, soja, soy, water use, Worldwatch Institute
Subscribe to My Comments Feed
Leave a Reply