« Will Lula Protect Brazil's Reefs? | Home | Brazil Defends Sugarcane Ethanol / Brasil defende etanol de cana-de-açúcar »
By Keith R | November 21, 2008
Topics: Biofuels, Climate Change, Energy Efficiency, Renewable Sources | No Comments »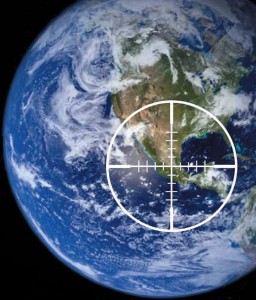 From the Inter-American Development Bank (IDB):
IDB supports climate change agenda in Mexico

Finances innovations and reforms for climate change mitigation and adaptation, along with climate action plans in over 10 Mexican states

The Inter-American Development Bank will finance the first national study on the economic impact of climate change, measures to mitigate that impact and climate change action plans in more than 10 states in Mexico.

The activities are among several measures Mexico has agreed to carry out under a US$200 million programmatic policy-based loan (PBL) approved by the IDB Board of Executive Directors on November 5.

The PBL is a fast-disbursing instrument that will give the Mexican Treasury resources to finance its priority programs. Under the climate change agenda program, Mexico has committed to implementing specific activities under its National Climate Change Strategy and Special Climate Change Program, with results that must be verified as a condition for disbursement of the funds.

Among the main activities agreed upon are a study on the economic impact of climate change (based on the Stern Review methodology) that will assess the costs and benefits of different actions under various climate change scenarios.

The study, cofinanced by the IDB and United Kingdom, is being conducted by the National Autonomous University of Mexico (UNAM) in coordination with the Mario Molina Center for Strategic Studies on Energy and the Environment. It is designed to help anticipate the impact of climate change and opportunities for mitigation and adaptation in such sectors as energy, agriculture, industry, water resources, transportation and housing.  The preliminary results of the study will be released in late 2008.

The program also includes institutional strengthening for the leading climate change agencies in the country: the Ministry of the Environment and Natural Resources, and the National Institute of Ecology (known by their Spanish acronyms, SEMARNAT and INE, respectively).

"With this initiative, we can concurrently address two priorities identified by the Calderón administration," said IDB President Luis Alberto Moreno. "In the short term, we are supporting Mexico's strategy to navigate the international financial crisis. But looking ahead, we also want to help underwrite Mexico's efforts to mitigate the impact of climate change."

The program will support specific measures such as energy efficiency (in industry, housing and government buildings), renewable energy development (wind power, solar power and biofuels) and strengthening the capacity of state governments to implement their climate change agendas. The latter is crucial in states like those in southeastern Mexico that are more vulnerable to climate change.

The IDB loan approved is for the first phase of a program that may total over US$600 million. During its second and third phases (2009 and 2010), a review will be conducted to assess the operation of the agencies responsible for the climate change agenda, the application of the economic impact study findings in the most affected sectors, and the strengthening of state-level climate change agendas.

The program has been supported since its inception by more than US$5 million in technical cooperation grants provided by the IDB's Sustainable Energy and Climate Change Initiative (SECCI).
_________________________
Desde el Banco Interamericano de Desarrollo (IDB):
BID apoya la agenda de cambio climático en México

Financia innovaciones y reformas para mitigación y adaptación al cambio climático y planes de acción climática en más de 10 estados

El Banco Interamericano de Desarrollo financiará en México el primer estudio nacional de impactos económicos del cambio climático, el desarrollo de medidas de mitigación de estos impactos, y la adopción de Planes de Acción Climática en más de 10 estados mexicanos.

Estas acciones forman parte de un conjunto de compromisos que México ha asumido como parte del Préstamo PBL-Programático de Apoyo a la Agenda de Cambio Climático (PBL, según sus siglas en inglés)  por US $200 millones, aprobado por el directorio del BID el 5 de noviembre.

El PBL es un instrumento de rápido desembolso que permite al Tesoro mexicano disponer de recursos para financiar programas de acuerdo a sus prioridades fiscales. Como parte del PBL, México se ha comprometido a realizar actividades específicas en el marco de su Estrategia Nacional de Cambio Climático y su Programa Especial de Cambio Climático (PECC), de acuerdo a una matriz de políticas, con resultados que deberán ser verificados como condición para desembolso de los fondos.

Entre los compromisos más importantes acordados están el desarrollo del estudio de impactos económicos del cambio climático (basado en la metodología del Reporte Global "Stern"), el cual deberá definir los costos y beneficios de diferentes acciones partiendo de distintos escenarios de cambios en el clima.

El estudio, cofinanciado por el BID y el Reino Unido, y ejecutado en forma coordinada por la UNAM y el Centro Mario Molina, permitirá anticipar los impactos y oportunidades de mitigación y adaptación en sectores como energía, agricultura, industria, recursos hídricos, transporte y vivienda. Los resultados preliminares del estudio se conocerán a fines del 2008.

El programa también incluye el fortalecimiento institucional de las entidades líderes de la agenda de cambio climático del país: la Secretaría de Medio Ambiente y Recursos Naturales (SEMARNAT), y el Instituto Nacional de Ecología (INE).

"Esta iniciativa nos permite responder simultáneamente a dos prioridades identificadas por la administración del Presidente Calderón," dijo Luis Alberto Moreno, presidente del BID. "En el plazo corto, estamos fortaleciendo la estrategia de México para amortiguar el impacto de la crisis financiera internacional. Pero mirando hacia adelante, también queremos acompañar los esfuerzos de México para mitigar las consecuencias del cambio climático."

El programa apoyará medidas específicas como la eficiencia energética (en industria, vivienda y edificios de la administración pública), el desarrollo de energías renovables (energía eólica, solar y biocombustibles), y el reforzamiento de la capacidad de los estados en la implementación de sus agendas de cambio climático.  Esto último es crucial en estados como los del sureste de México que presentan mayor vulnerabilidad ante el cambio climático.

El PBL aprobado constituye la primera fase de un programa de apoyo que podría superar los US $600 millones. Durante la segunda y tercera fases (2009 y 2010), se verificaría el funcionamiento de las entidades responsables de la agenda de cambio climático, la aplicación de los resultados del estudio de impactos económicos en sectores de mayor impacto y vulnerabilidad, y la profundización de las agendas de cambio climático en los estados de la república.

Este programa ha sido apoyado desde su inicio con un paquete de cooperaciones técnicas que supera los US$5 millones, financiadas a través de la Iniciativa de Energía Sostenible y Cambio Climático (SECCI) del BID.
Tags: agriculture, BID, biocombustibles, Biofuels, cambio climático, Centro Mario Molina, Climate Change, climate change mitigation, eficiencia energética, energía eólica, energía renovable, energía solar, Energy Efficiency, housing, IDB, INE, Informe Stern, Mexico, recursos hídricos, Reino Unido, renewable energy, SECCI, SEMARNAT, solar power, Stern Review, transport, UK, UNAM, water resources, wind energy
Subscribe to My Comments Feed
Leave a Reply