« Brazil Preparing New National Wind Atlas | Home | Chile to Ratify the London Dumping Protocol »
By Keith R | September 17, 2009
Topics: Climate Change, Energy Efficiency, Renewable Sources, Sustainable Agriculture, Sustainable Tourism, Sustainable Transport | No Comments »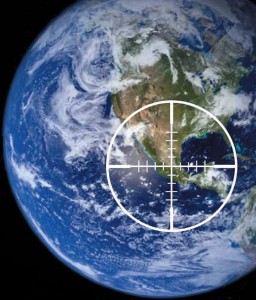 From the Inter-American Development Bank (IDB):
IDB supports second stage of Mexico's climate change agenda

Reforms linked to new loan will help mitigate the impacts and reduce vulnerability to climate change in energy, transportation, agriculture, tourism and water resources

Mexico will implement an ambitious climate change program that includes mitigating greenhouse gas emissions and strengthening climate-related institutions, as part of a financial package approved yesterday by the Inter-American Development Bank.

The climate activities are among several measures Mexico has pledged to carry out under the programmatic policy-based loan (PBL) for $400 million approved by the IDB Board of Executive Directors.

The PBL is a flexible, fast-disbursing instrument that provides the Mexican Treasury with resources to finance its priority programs. As part of its agreement with the Bank, Mexico will implement specific activities under its National Climate Change Strategy, with results that must be verified as a condition for disbursement of the funds.

This is the second PBL approved by the IDB in support of Mexico's climate change agenda. Under the first PBL for $200 million, approved in Nov. 2008, Mexico initiated a landmark study of the economic impact of climate change on its territory. That study provided the first compelling evidence that assuming the costs of mitigation and adaptation to climate change in Mexico could be considerably lower than the cost of doing nothing.

Building on the results of the study, the Mexican government will now implement a National Climate Change Program (known as PECC, for its initials in Spanish) that establishes short and medium-term mitigation and adaptation objectives and includes commitments with measurable results for priority sectors such as agriculture, tourism and water resource management.

"Mexico is one of the very few developing economies that are adopting emission reduction targets in advance of the U.N.'s Copehangen conference on climate change in December," said Juan Pablo Bonilla, chief of the IDB's Sustainable Energy and Climate Change Unit. "The government has set targets that could lead to an 18 percent drop in emissions by 2012, putting Mexico at the vanguard of the global movement to curb emissions."

The Mexican government has also established a new Climate Change Policy General Directorate within SEMARNAT (Mexico's Environment and Natural Resources Ministry), in charge of climate policy and the implementation and monitoring of the PECC. This will help consolidate efforts to link emerging scientific and technical knowledge under the responsibility of the National Institute of Ecology (known as INE), with the formulation of public policies at federal and state level.

Finally, under the new PBL Mexico will set in motion a series of financial mechanisms to jump-start investments in renewable energy and energy efficiency. These will include the Fondo de Transición Energética (energy transition fund) that was established under Mexico´s recently adopted renewable energy law (LAERFTE, for its initials in Spanish); expanded participation in carbon markets; and new programs to finance green energy through Mexico's national development banks (such as NAFIN).

Earlier this year Mexico became the first country to submit an investment plan under the Climate Investment Fund or CIF (a joint program by the multilateral development banks). Specifically, Mexico has requested CIF funding for an energy efficiency program focused on housing and for wind power projects that are expected to be approved in 2010. If approved, these projects will be co-financed by the IDB and the CIF.

The IDB has committed more than US$5 million in technical cooperation grants to Mexico's climate change programs from its Sustainable Energy and Climate Change Initiative (SECCI).
_______________
Desde el Banco Interamericano de Desarrollo (BID):
BID apoya segunda fase de la agenda de cambio climático de México

Nuevas medidas ayudarán a mitigar los impactos y a reducir la vulnerabilidad ante el cambio climático en los sectores de energía, transporte, agricultura, turismo y recursos hídricos

México implementará un ambicioso programa de cambio climático que incluye la mitigación de las emisiones de gases de efecto invernadero y el fortalecimiento de las instituciones a cargo de este tema, como parte de un paquete financiero aprobado ayer por el Banco Interamericano de Desarrollo.

Estas actividades forman parte de las medidas que México se ha comprometido a llevar adelante de acuerdo con los términos del Préstamo en Apoyo de Reformas de Políticas (PBL, según sus siglas en inglés) por US$400 millones que fue aprobado por el directorio ejecutivo del BID.

El PBL es un instrumento flexible, de rápido desembolso, que facilita recursos al tesoro mexicano para financiar sus programas prioritarios. Como parte del acuerdo con el BID, México implementará actividades específicas contempladas en su Estrategia Nacional de Cambio Climático, y cuyos resultados deben ser verificados antes de proceder al desembolso de los fondos.

Este es el segundo préstamo aprobado por el BID en apoyo a la agenda de cambio climático de México. Dentro del primer PBL, que ascendió a la cantidad de US$200 millones, y que fue aprobado en noviembre de 2008, México inició un estudio de gran trascendencia sobre el impacto económico del cambio climático en su territorio. Los resultados del estudio muestran que los costos de mitigación y adaptación al cambio climático en México podrían ser considerablemente menores que los costos de "no hacer nada".

Basado en los resultados de ese estudio, el Gobierno de México implementará ahora un Programa Especial de Cambio Climático (PECC), que establece objetivos de mitigación y adaptación a corto y mediano plazo, con resultados medibles en los sectores prioritarios, como agricultura, turismo y gestión de los recursos hídricos.

"México es una de las pocas economías en desarrollo que está adoptando metas de reducción de emisiones antes de la conferencia sobre cambio climático de las Naciones Unidas sobre que se llevará a cabo en diciembre en Copenhague", dijo Juan Pablo Bonilla, jefe de la Unidad de Energía Sostenible y Cambio Climático (SECCI, según sus siglas en inglés) del BID. "El gobierno ha establecido objetivos que podrían conducir a una reducción del 18 por ciento de las emisiones en 2012, colocando de ese modo a México a la vanguardia del movimiento mundial para reducir las emisiones".

El Gobierno de México también ha establecido una nueva Dirección General de Políticas de Cambio Climático al interior de la SERMANAT (Secretaría de Medio Ambiente y Recursos Naturales), encargada de formular la política climática, así como de la implementación y monitoreo del PECC. Esta decisión ayudará a consolidar los esfuerzos para vincular el conocimiento científico y técnico, bajo la responsabilidad del Instituto Nacional de Ecología (INE), con la formulación de políticas públicas a escala federal y estatal.

Finalmente, de acuerdo con los términos del nuevo PBL, México pondrá en marcha una serie de mecanismos financieros para impulsar inversiones en energías renovables y eficiencia energética. Estas decisiones involucrarán al Fondo de Transición Energética que fuera establecido en el marco de la Ley para el Aprovechamiento de Energías Renovables y el Financiamiento de la Transición Energética (LAERFTE) recientemente adoptada por México, así como la expansión de los mercados de carbono y nuevos programas para financiar energía verdes a través de los bancos de desarrollo en México (como NAFIN).

A comienzos de este año, México se convirtió en el primer país en someter un plan de inversiones para consideración bajo el Fondo de Inversión para el Clima (CIF, según sus siglas en inglés), un programa conjunto de los bancos de desarrollo multilateral. En particular, México ha solicitado fondos al CIF para financiar un programa de eficiencia energética enfocado en las viviendas y para proyectos de energía eólica, que se espera sean aprobados en el curso de este año. Si así fuera, estos proyectos serán cofinanciados entre el BID y el CIF.

El BID ha comprometido más de US$5 millones en donaciones de cooperación técnica a diversos programas de cambio climático en México, en el marco de su Iniciativa de Energía Sostenible y Cambio Climático.
Tags: agricultura, agriculture, BID, cambio climático, CIF, Climate Change, eficiencia energética, energía, energía eólica, energía renovable, energía verde, energy, environment, green energy, IDB, INE, LAERFTE, medio ambiente, mercado de carbono, Mexico, NAFIN, PECC, recursos hídricos, renewable energy, SECCI, SEMARNAT, tourism, transportation, transporte, turismo, water resources, wind power
Subscribe to My Comments Feed
Leave a Reply