« Camisea Revisited | Home | CVRD to Help Rescue Ilha Grande »
By Keith R | July 5, 2007
Topics: Climate Change | No Comments »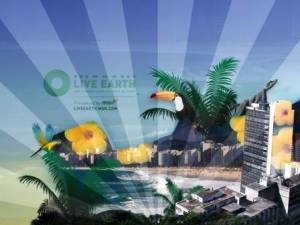 Evidently the Public Ministry (MP) of the State of Rio de Janeiro (RJ) petitioned for and received on Tuesday 03 July a judge's order to suspend Rio's portion of Saturday's global Live Earth concert.
The prosecutor who filed the motion says that she is acting on behalf of residents along Copacabana Beach, where the concert was scheduled to take place. They say that they have serious concerns about "public safety." The prosecutor notes that the chief officer of the Military Police for RJ state also has opposed holding the event, since the police have their hands full preparing for the Pan American Games to be held in Rio the following week.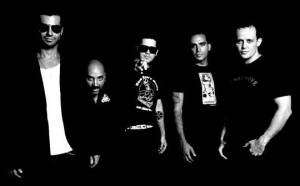 She also complained that the concert organizers did not follow proper prior consultation procedures with the MP within the eight-day before an artistic event required under RJ state law. According to her, the city government ignored two requests from the MP to comply with legal consultation/ authorization procedures.
You can read about it in English on MSNBC. I have also copied below the original press release (in Portuguese) from the MP.
I sure hope something can be worked out before Saturday (knowing the Brazilian genius dar um jeito, it is quite possible). It would suck if Rio had to be omitted from the event, and would reflect poorly on Brazil.
MP obtém na Justiça a suspensão do Live Earth

O Ministério Público do Rio obteve, na tarde desta terça-feira (3), liminar da 4ª Vara de Fazenda Pública que suspende a realização do show Live Earth, programado para acontecer sábado, dia 7, na Praia de Copacabana. A decisão judicial foi resultado da ação civil pública proposta pela promotora Denise Tarin, da 3ª Promotoria do Meio Ambiente. A Justiça foi acionada depois que o inquérito instaurado pela promotora, a partir de representação enviada ao MP em maio pela Associação de Moradores dos Postos 2, 3, 4 e 5 de Copacabana, concluiu que a realização do show provocaria um sério problema de segurança pública.

"Recebemos um ofício em que a PM informa que não dispõe de efetivo suficiente para garantir a segurança do público, estimado em 700 mil pessoas. Além disso, o chefe do Estado Maior da Polícia Militar, coronel Samuel Dias Dionísio, posicionou-se contrário ao evento porque os policiais desde a terça-feira estão à disposição do Pan", explica a promotora.

Denise Tarin afirma ainda que os organizadores do show não obtiveram o "nada opor" da PM, documento imprescindível para a realização do evento. Era preciso também, de acordo com decreto estadual, que a realização de eventos artísticos, sociais e esportivos fossem levados ao conhecimento da PM com antecedência mínima de oito dias e terem a autorização da PM", disse.

Segundo a promotora, o município foi oficiado duas vezes pelo MP para informar sobre a organização do evento, mas não se manifestou. "É muito temeroso realizar um show para 700 mil pessoas às vésperas do Pan e também num momento em que os policiais estão envolvidos nos freqüentes confrontos no Alemão. Além da falta de segurança para a população, os motoristas também serão atingidos em virtude do congestionamento que poderá ser causado pelo evento", concluiu a promotora.
Tags: ação civil pública, Brasil, Brazil, Copacabana, dar um jeito, Live Earth, Ministério Público, MSNBC, Rio de Janeiro
Subscribe to My Comments Feed
Leave a Reply