« Improving Potable Water & Sewage Treatment in Mexico | Home | Caixa Will Only Loan to Construction Using Certified Legal Wood / Caixa só financiará empreendimentos usuários de madeira legal »
By Keith R | January 4, 2009
Topics: Climate Change | No Comments »
There's a wonderful resource for graphics related to environmental issues run by the UN Environment Programme's (UNEP) GRID-Arendal center in Norway.  I started browsing it regularly for their maps, but have found their graphical depictions of tough issues to be quite useful.  Recently I came across several regarding climate change that I thought I'd share here.
The first relates to a post I did earlier this year about Latin America and the Caribbean (LAC) lagging behind China and India in tapping the world's carbon markets.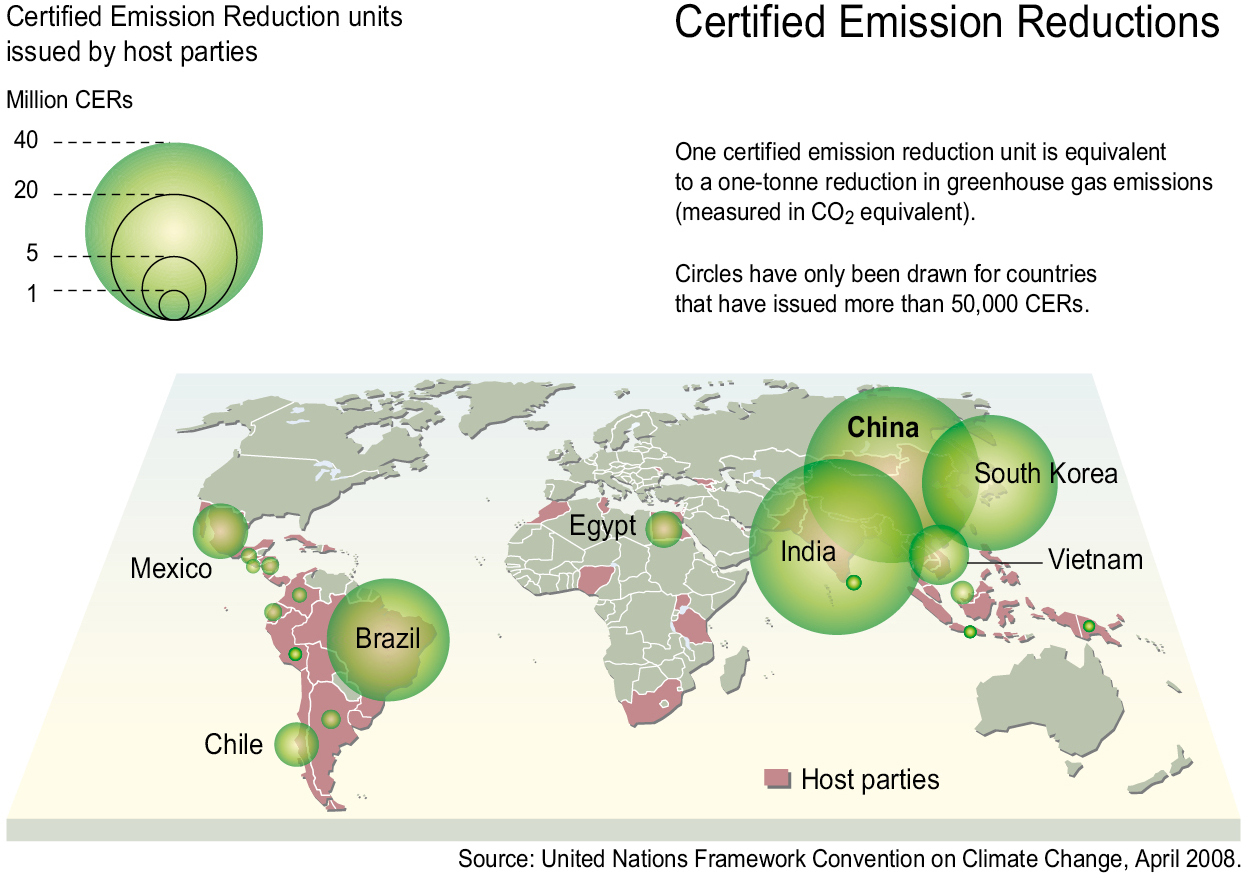 The second related to another post about tackling the thorny issue of greenhouse gas (GHG) emissions from shipping.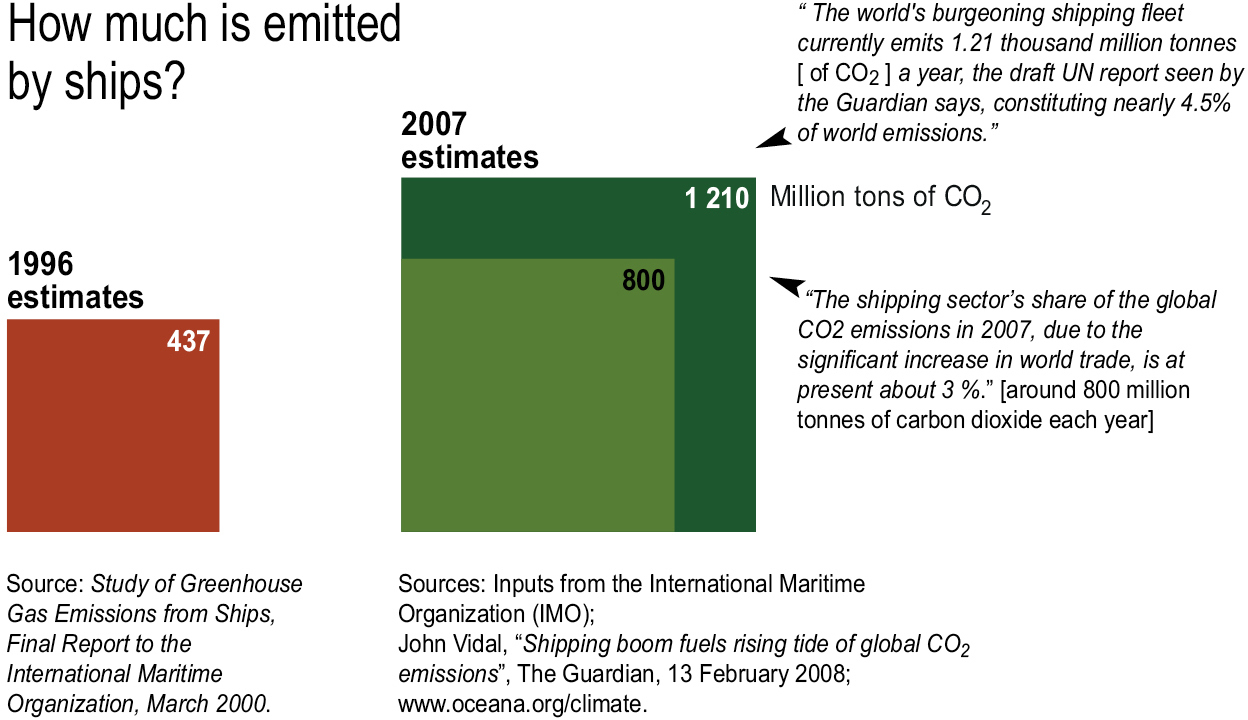 The third (click to enlarge in a new window – you'll need to in order to read the labels) is an interesting comparison of estimated GHG emissions from various activities and goods that I've never seen anywhere else before.  It certainly gives one pause!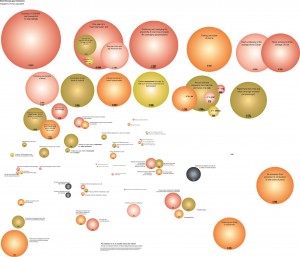 This last one is an enlargement of one segment of the third graphic that should give pause to everyone involved with packaging.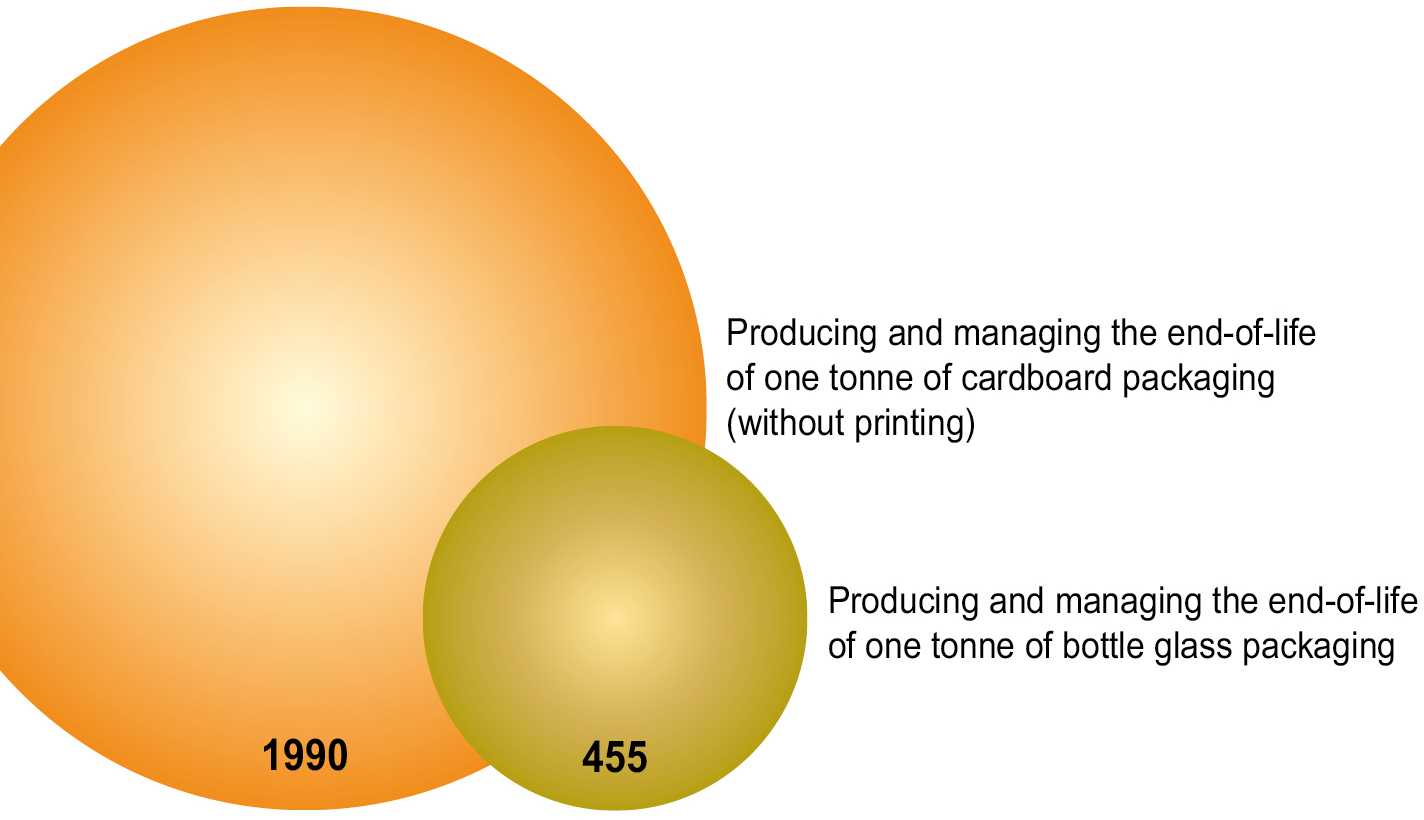 For those wondering about UNEP/GRID-Arendal's source citations for this last one, it was as follows:
ADEME, Bilan Carbone® Entreprises et Collectivités, Guide des facteurs d'émissions, 2007; US Environmental Protection Agency (www.epa.gov/solar/energy-resources/calculator.html); ESU-Services Consulting (Switzerland); World Wildlife Fund; Jean-Marc Manicore (www.manicore.com); Jean-Pierre Bourdier (www.x-environnement.org); fatknowledge.blogspot.com; www.actu-environnement.com; www.cleanair-coolplanet.org.
Tags: ADEME, cambio climático, cardboard, cartón, CERs, certified emission reductions, Climate Change, CO2, embalagem, embalaje, empaques, envase, gases de efecto invernadero, gases de efeito estufa, greenhouse gases, GRID-Arendal, IMO, mudanças climáticas, packaging, papelão, PNUMA, shipping, ships, UNEP, UNFCCC, vidrio, vidro
Subscribe to My Comments Feed
Leave a Reply