« Brazil Launches HCFC Elimination Program | Home | Mesoamerica Shows the Way to DDT-Free Malaria Control »
By Keith R | May 7, 2009
Topics: Climate Change, Energy Efficiency, Motor Vehicles, Renewable Sources | No Comments »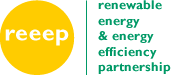 The Renewable Energy and Energy Efficiency Partnership (REEEP) recently announced that in its seventh funding round it will fund 49 new clean energy projects in 25 countries, including 12 involving nations in Latin America and the Caribbean (LAC).
REEEP is "an active, global public-private partnership that structures policy and regulatory initiatives for clean energy, and facilitates financing for energy projects." It is backed by over 200 national governments, businesses, development banks and nongovernmental organizations (NGOs). The funders for the various rounds of projects vary; for the Seventh Round, the key ones were the governments of Australia, Ireland, Italy, Norway and the UK.  The Organization of American States (OAS) serves as the regional technical secretariat for REEEP.
In this round there are six single-country projects for LAC, two for Mexico and five for Brazil.  One of the Mexican projects will help the Energy Regulatory Commission (Comisión Reguladora de Energía – CRE) promote geothermal energy projects, the other would help the Sustainable Transport Center (Centro de Transporte Sustentable de México – CTS México) set up a cap-and-trade market for Mexico's automobile industry.
The four Brazilian projects will fund:
The six multi-nation projects involving a LAC nation mostly benefit Brazil. One multi-country project that includes Brazil will fund The Gold Standard Foundation to "scale up local experts" in order to accelerate the uptake of GS projects [Temas Observation: I thought this project was to be concluded in the last round of REEEP funding?].  Another helps the Canadian public entity CanmetENERGY in applying the RETScreen clean energy project analysis software in Brazil, China and India.
A third helps E+Co "unlock institutional investment for renewable energy and energy efficiency" in nine nations, including Brazil and Mexico.  A fourth helps the Carbon Disclosure Project identify best practice in policy and regulation in four nations, including Brazil [Temas Observation: wonder what "best practice" they will point to in Brazil?  Biofuels?  Certainly not for wind and solar (with a possible exception for solar water heating).]
A fifth will help the Fiorello H. LaGuardia Foundation promote hybrid finance for using renewable energy in small-scale agriculture in Brazil and Mozambique.  The sixth project will fund the Worldwatch Institute in its work with Brazil, China, India, Mexico and South Africa on renewable energy policy and climate change mitigation.
Tags: Australia, automobile industry, biodigestão, biodigestors, biogas, Brasil, Brazil, cap-and-trade, China, eficiencia energética, energía eólica, energía geotérmica, energía renovable, energia renovável, Energy Efficiency, gases de efecto invernadero, gases de efeito estufa, geothermal energy, Global Wind Energy Council, Gold Standard Foundation, greenhouse gases, India, Ireland, Italy, Mexico, motor vehicles, Mozambique, Norway, OAS, OEA, REEEP, renewable energy, RETScreen, South Africa, UK, wind energy, wind power
Subscribe to My Comments Feed
Leave a Reply