« Green IT Rating System Expanded to Brazil and Mexico | Home | Acordo Mineiro Sobre a Gestão de Resíduos Eletroeletrônicos »
By Keith R | August 12, 2009
Topics: Climate Change, Electronic/Electrical Equipment, Energy & the Environment | 1 Comment »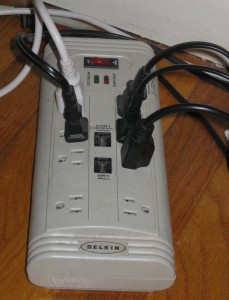 Last week in Rio de Janeiro and yesterday in São Paulo, Eletrobrás and the Brazilian Association of Technical Standards (ABNT) co-hosted workshops to try to get Brazilian business more actively involved in the process now underway in the International Organization for Standardization (ISO) to develop an international standard for energy management, ISO 50001.  One of ABNT's motivations for soliciting more involvement from Brazilian industry is that it has agreed to share the secretariat function of the new ISO committee (PC 242 Energy Management) with the American National Standards Institute (ANSI).
ISO 50001 will establish an international framework for industrial plants or entire companies to manage all aspects of energy, including procurement and use. The standard will provide organizations and companies with technical and management strategies to increase energy efficiency, reduce costs, and improve environmental performance.  It should cover relevant terminology, measurement and metrics — including measuring and reporting on their carbon emissions.   To make it compatible with, and able to be integrated with, other management systems, ISO plans to use the Plan-Do-Check-Act approach employed in ISO 9001 (quality management) and ISO 14001 (environmental management).
If, as anticipated, the new standard is broadly adopted and applied by corporations,  their partners in the supply chain, retailers, utilities and energy service companies, among others, the standard could influence up to 60% of the world's energy demand.

The future standard will provide a single, harmonized standard for implementation across an organization with a logical and consistent methodology for identifying and implementing energy efficiency improvements. ISO says that the standard will also:
Assist organizations in making better use of their existing energy-consuming assets;
Offer guidance on benchmarking, measuring, documenting, and reporting energy intensity improvements and their projected impact on reductions in greenhouse gas (GHG) emissions;
Create transparency and facilitate communication on the management of energy resources;
Promote energy management best practices;
Assist facilities in evaluating and prioritizing the implementation of new energy-efficient technologies;
Provide a framework for promoting energy efficiency throughout the supply chain;
Facilitate energy management improvements in the context of GHG emission reduction projects.
Tags: ABNT, ANSI, benchmarking, Brazil, carbon emissions, Eletrobrás, Energy Efficiency, energy management, gases de efeito estufa, greenhouse gases, ISO, ISO 14001, ISO 50001, ISO 9001, metrics, power management, procurement, Rio de Janeiro, São Paulo, supply chain
One Response to "Toward an ISO Energy Management Standard"
Global Manager Group Says:
March 18th, 2010 at 6:55

Good news!! ISO 50001 for energy management, but i think it's a complicated task….
Leave a Reply