« Loan to Expand/Upgrade Uruguay's Water and Sanitation Services / Préstamo para ampliar/mejorar servicios de agua y saneamiento | Home | New Grant for Mexico's National Protected Areas »
By Keith R | June 28, 2007
Topics: Climate Change | No Comments »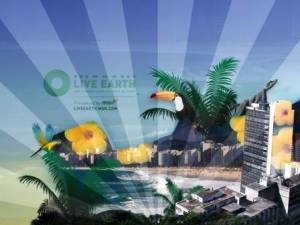 Unless you've been living under a rock or ignoring all media these past few months, you've doubtless heard of Live Earth, the 24-hour, 7-continent concert series taking place on 07 July that will bring together more than 100 music artists and 2 billion people in an effort to trigger a global movement to work together to tackle the challenges of global climate change.
Of the eight locations in which the concerts will be held and broadcast — Hamburg, Johannesburg, London, New York, Rio de Janeiro, Shanghai, Sydney and Tokyo — only one will have free admission. Can you guess which one?
Aw nuts. You correctly deduced that since this is The Temas Blog, the answer must be Rio de Janeiro. Yup!
The Brazilian portion of Live Earth will commence at 16:00 hours on Copacabana Beach in Rio, and will be transmitted live on the Rede Globo television network. It is the penultimate concert in the Live Earth series (the last will be the one at Giants Stadium in New Jersey).
The show will feature both American and Brazilian acts. From the American side will be Lenny Kravitz, Pharrell and Macy Gray. Kravitz will be the closing act for the Rio segment of Live Earth.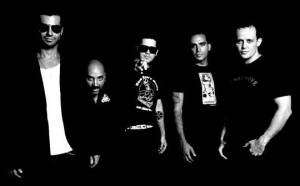 On the Brazilian side will be O Rappa, Marcelo D2, Jorge Ben Jor, MV Bill, Jota Quest, Vanessa da Mata and Xuxa.
If you're in Rio, attend. Or if you have access to Rede Globo on your cable or satellite TV package, check it out. Or check it out via live stream on MSN. Or if you have a chance to see it on the other networks carrying it, do so. I'm not familiar with all these Brazilian acts, but I like those that I do know (except maybe for Xuxa) and I suspect they'll put on a good show. Better than Macy Gray, for sure.
And, of course, don't forget the whole point of Live Earth in the first place — making a commitment to being a part of the solution.
— Keith R
Tags: Copacabana, Hamburg, Johannesburg, Jorge Ben Jor, Jota Quest, Lenny Kravitz, Live Earth, London, Macy Gray, Marcelo D2, MSN, MV Bill, New York, O Rappa, Pharrell, Rede Globo, Rio de Janeiro, Shanghai, Sydney, Tokyo, Vanessa da Mata, Xuxa
Subscribe to My Comments Feed
Leave a Reply