« Mesoamerican Front Against Climate Change / Frente Mesoamericano Contra el Cambio Climático | Home | Normas Internacionales Para el Control del Cáncer de Mama Ahora Disponibles en Español »
By Keith R | July 31, 2007
Topics: Air Quality, Environmental Protection | No Comments »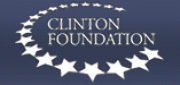 Synopsis in English: Colombia's Environment Minister, Juan Lozano Ramírez, has announced that he has requested Clinton Foundation help in negotiating terms for the importation of high-quality diesel. Lozano considers getting as much best-quality diesel (low sulphur) at the best possible price as soon as possible a key to improving air quality in the national capital, Bogotá. Lozano indicates that he is seeking Clinton's help because of the former President's past sucesses in negotiating concessions from international firms, Colombia's participation in the Foundation's Climate Change Initiative and Bogotá's membership in the "C40" group of major international cities uniting to combat climate change.
Desde el Ministerio de Ambiente, Vivienda y Desarrollo Territorial (MAVDT):
GOBIERNO BUSCA APOYO DE FUNDACIÓN CLINTON PARA MEJORAR LA CALIDAD DEL AIRE EN BOGOTÁ

Colombia es líder en la lucha contra el Cambio Climático

El ministro de Ambiente, Vivienda y Desarrollo Territorial, Juan Lozano Ramírez anunció hoy que el Gobierno Nacional busca el apoyo la Fundación Clinton para respaldar el programa de mejoramiento de la calidad ambiental en Bogotá.

"Nos podría ayudar a cristalizar negociaciones internacionales con unas buenas condiciones para poder importar diesel de mejor calidad. La experiencia de la Fundación Clinton en la negociación internacional orientada a generar grandes impactos sociales está demostrada por el liderazgo del Presidente Bill Clinton. Esa experiencia, ese conocimiento se pondría a disposición de nuestro país en materia de importaciones del combustible", sostuvo el jefe de la cartera ambiental al instalar el taller 'sobre calidad del aire y calentamiento global', que se desarrolla en esta ciudad.

Lozano Ramírez, sostuvo que desde hace seis meses, la capital está vinculada a la iniciativa de las 40 ciudades líderes en la lucha contra el cambio climático respaldada por la Fundación Clinton, razón por la cual la Secretaría de Ambiente, la Secretaria de Movilidad y Transmilenio buscan unir esfuerzos para iniciar programas que reduzcan las emisiones de gases efecto invernadero.

"Que sea esta la oportunidad para decir la determinación que mostró la Fundación frente a la iniciativa del cambio climático y su decisión de trabajar en la ciudad de Bogotá. Eso nos alegra y nos enaltece, muchas gracias por haberlo hecho, muchas gracias por haber confiado en esta ciudad", aseguró

El Ministro aseguró que la Alcaldía Mayor y la Iniciativa Climática Clinton (ICC), reconocen la cercana crisis global, razón por la cual unieron esfuerzos con las grandes ciudades del mundo para iniciar programas que reduzcan las emisiones de gases efecto invernadero.

"Tenemos un equipo de trabajo virtuoso, constructivo y vigoroso entre la Alcaldía y el Ministerio, y hemos logrado finalmente acometer temas sustanciales trabajando como un solo equipo por el bien de Bogotá, entre las dos instituciones y con temas que para la ciudad son determinantes ", destacó Lozano.

Reiteró que a través de mecanismos como el ahorro de energía, la reducción de costo, el mejoramiento de la salud y promoviendo el desarrollo sostenible se puede ayudar a reversar el cambio climático global.

Así mismo, el Ministro enfatizó en la importancia que debe tener Colombia frente a la renegociación del Protocolo de Kyoto, el cual busca enfrentar los efectos del Cambio Climático.

"Sentimos que se han abierto oportunidades y Colombia tiene que ser más audaz aprovechándolas. Sentimos sin embargo, que subsiste una gran inequidad planetaria en ese frente. Países como en nuestro pagan unos costos inmensos por daños que nosotros no hemos generado, por daños que nosotros no hemos causado, nuestro país recibe toda esa carga adversa", recordó el jefe de la cartera ambiental.

El Ministro, remarcó que Colombia no recibe ninguna retribución por el esfuerzo que hace en la conservación de pulmones de la humanidad, en lugares como la selva húmeda del pacifico o la selva amazónicas, lo cual cuesta centenares de miles de millones de dólares proteger nuestras selva.
Tags: ahorro de energía, Air Quality, Bogotá, C40, calentamiento global, calidad del aire, cambio climático, Climate Change, Clinton Foundation, Colombia, diesel, Fundación Clinton, gases de efecto invernadero, greenhouse gases, Juan Lozano, Kyoto Protocol, Protocolo de Kyoto, qualidade do ar, Transmilenio
Subscribe to My Comments Feed
Leave a Reply