« Should Brazil Get More Credit for Climate Change Steps Already Taken? | Home | New Environmental Caucus in Brazilian Congress »
By Keith R | February 21, 2007
Topics: Environmental Protection, Sustainable Agriculture, Sustainable Forest Use | No Comments »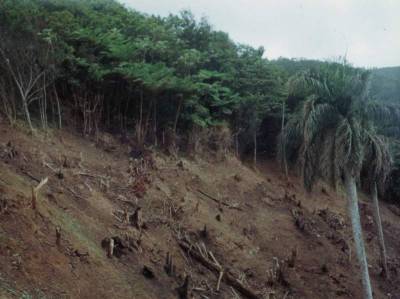 This is another one from my oft-mentioned backlog queue — in fact, one of the oldest ones in the queue. It has stayed there so long not because I felt it was less important than the other topics I have discussed here at The Temas Blog. Rather the contrary! I felt it was too important a topic to do lightly, half-heartedly.
No, it languished there because I started and re-started it time and again, because I was (am) not confident I fully understand the issue and can discuss it intelligently. More than once I decided that it might best be left to other people, scientists, activists, conservationists, issue-specific "pros" (whether acclaimed or self-proclaimed)….but something always kept me from hitting that delete button. I even dipped my toes in the water with a post or two skirting the subject…
All right, I hereby confess that deforestation is a subject that I know all too little about, and that I have not given it proper attention in my 26 years of writing (for a living) on environmental policy issues. But with my growing realization of just how important its linkages are with other major environmental issues of the day — most notably global climate change — I feel I need to study up on it.
As is the wont of most writers (whether they admit it or not!) and ex-teachers like me, along the way I want to share with you some of what I learn, and maybe, just maybe, some of you will benefit from walking through it with me.
And as any writer or teacher worth his salt will do, I invite those of you with greater experience, different — whether complementary or contrasting — perspectives, or special insights about the issue generally, and how it applies to Latin America and the Caribbean (LAC) in particular, to join in — whether through comments, pointers on good, relevant resources to check out, or proposals to guest blog (The Temas Blog is always open to guest blogs as long as they treat LAC and one of the three core issue areas — environment, health and safety, and consumer protection.
The Issue That Won't Fade Away
My interest in the topic reawakened in 2006 by several brushes with the issue last year while working on the Green Team blog ("GT Blog"). A Team member, Christa, had submitted some good pictures of where small farmers practiced slash-and-burn agriculture in northern Dominican Republic (DR). I wrote up a quick piece about the negative environmental impact slash-and-burn can have, including, of course, deforestation. That got me to thinking about whether there is an inherent conflict between agriculture and forest cover…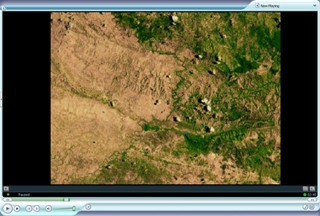 In a second instance, the DR's Environment Police had told me that one of their biggest challenges and focuses was to combat illegal logging and deforestation. To help illustrate the gravity of it, I did an internet search for deforestation pictures taken in the DR. It was thus that I stumbled upon a great NASA-Goddard short video (click image at right to view), which zooms into the island of Hispaniola from space, with the borderline between Haiti and the DR superimposed on it, then slowly fades out the line to reveal — yes, you guessed it, the division between barren and green on the island closely follows the border.
When I posted it to the GT Blog, a number of people remarked that the incredible degree of deforestation on the Haitian side can only be attributable to poverty — people so desperate for fuel to cook what little food they have, that they don't have time "or the luxury" (as one person put it, as if the consequences of creating a barren wasteland around you is something only the rich can afford to consider) to worry about the environmental impact of their actions. As long as abject poverty exists, they posited, extreme deforestation will exist — can't fix the latter without first fixing the former. I wondered, though, if that was really true.
In a third case, I started preparation for a GT Blog entry on a grand experiment in the DR over recent decades by international aid agencies and private foundations to combat deforestation in the DR's Cibao region. "Plan Sierra" tried to combat deforestation by tackling its perceived social roots, providing jobs, housing, health care, etc. in the countryside while making the campesinos stewards of the lands and forests. It has had mixed results — a marked deceleration in deforestation, but signs that the gains may not be self-sustaining.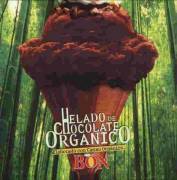 And lastly, I started work on a GT Blog entry about an environmentally responsible Dominican firm, Grupo Bon, which among other things, supports a scientific reserve that includes key cloud forests, and looks for ways for it and other firms to help combat deforestation. For example, they are involved in supporting cultivation of macadamia nut trees in the Cibao, in part because these trees provide shade for coffee and cacao crops, in part because the farmers like the prices they get for the nuts, and in part because Bon makes a delicious premium ice cream chock full of the nuts. Makes me wonder about what other business models might benefit conservation while giving both farmer and buyer strong economic incentive to ensure the continuity of that conservation.
Enough Blather — What Have I Learned that I Can Share?
I'm going to try to address all these angles in this series of articles on deforestation. First stop, in Part I, will be a look at what is actually known about the dimensions of the problem — in other words, just how bad it is and isn't — in LAC. Part II will look at the interface between agriculture and forestry.
Tags: cacao, Cibao, cloud forests, coffee, deforestación, deforestation, desmatamento, Dominican Republic, Environment Police, Green Team, Grupo Bon, Haiti, Hispaniola, ice cream, macadamia, NASA, Plan Sierra, República Dominicana, responsabilidad social empresarial, responsabilidade socioambiental, slash-and-burn
Subscribe to My Comments Feed
Leave a Reply