« The Most Sustainable Bank in Emerging Markets? | Home | An Online Database of Marine Protected Areas / Un base de datos online sobre las áreas marinas protegidas »
By Keith R | June 6, 2009
Topics: Conservation | No Comments »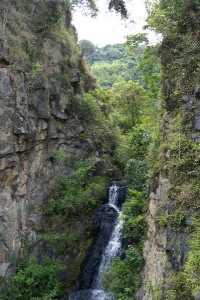 From the Brazilian Development Bank (BNDES):
The BNDES allocates R$ 15 million in support for Atlantic Forest reforestation projects

The Brazilian Development Bank (BNDES) is enlarging its policy to foster social and environmental responsibility. This means R$ 15 million support for reforestation projects in the Atlantic Forest Biome. The non-reimbursable funding resources derive from the Bank's Social Fund (formed by part of the institution's profit).

The purpose of the BNDES' Atlantic Forest Initiative (Iniciativa BNDES Mata Atlântica) is to foster the protection, conservation and use of the Atlantic Forest Biome, in keeping with biodiversities, such as vegetation, fauna, and the hydrologic system; incentives for research, dissemination of technologies for sustainable handling of vegetation and for public awareness on preservation and recovery; fomenting activities compatible to the ecologic balance and to sustainable means of rural and urban occupation.

Types of Financial Collaboration – The BNDES web site already presents the headline for reforestation projects with the Atlantic Forest Biome native species. The Bank will receive Previous Inquiries for projects until July 1.

The project's target areas are riparian woodlands in permanent preservation areas, on public or private lands and in areas in Nature Conservation Facilities of temporary proprietorship (legally known as easement) and public areas. The target areas must range from 50 to 500 hectares per project. The goal is to reforest 1,000 hectares in the first stage of the program, to be implemented this year.

Analysis – Applications will be analyzed after a qualification and preliminary assessment stage by the BNDES Social and Environmental Work Team, which is responsible for reporting on the projects' merits and their appropriateness to the purposes, as well as expected outcomes and the criteria established. After the analysis stage, the request for financial collaboration will be sent for approval and final decision by BNDES' Senior Management.
______________________
Desde o Banco (BNDES):
BNDES anuncia Iniciativa Mata Atlântica

O BNDES está ampliando sua política de promoção da sustentabilidade socioambiental e vai aplicar R$ 15 milhões em projetos de restauração florestal no Bioma Mata Atlântica. Os recursos, não reembolsáveis, são originários do Fundo Social do Banco (composto por parte do lucro da instituição).

O objetivo da Iniciativa BNDES Mata Atlântica é fomentar a proteção, conservação e utilização do Bioma Mata Atlântica, com a observância da biodiversidade, especificamente, da vegetação, da fauna, e do regime hídrico; estímulo à pesquisa; à difusão de tecnologias de manejo sustentável da vegetação e à conscientização pública sobre a preservação e recuperação; fomento a atividades compatíveis com o equilíbrio ecológico e com formas sustentáveis de ocupação rural e urbana.

Forma de apoio – Já se encontra no portal eletrônico do BNDES na Internet a chamada de projetos de reflorestamento com espécies nativas do Bioma Mata Atlântica. Até 1 de julho, o Banco poderá receber consultas prévias dos projetos.

As áreas-alvo dos projetos são matas ciliares em áreas de preservação permanente, em terras públicas ou privadas e áreas em Unidades de Conservação da Natureza de posse e domínio públicos. A extensão das áreas-alvo, por projeto, deve ser de no mínimo 50 hectares e no máximo 500 hectares. A meta é que sejam reflorestados mil hectares na primeira fase do programa, a ser implementada ainda neste ano.

Análise – As consultas serão analisadas, após uma fase de enquadramento e avaliação preliminar, pelo Grupo de Trabalho Socioambiental do BNDES, a quem compete se manifestar sobre os méritos dos projetos e sua adequação aos objetivos, aos resultados esperados e aos critérios estabelecidos. Concluída a fase de análise, o pedido de apoio financeiro será encaminhado para apreciação e decisão da diretoria do BNDES.
Tags: Atlantic Forest, biodiversidade, Biodiversity, BNDES, Brasil, Brazil, Mata Atlântica, reflorestamento, reforestation, riparian woodlands, UCS, unidades de conservação
Subscribe to My Comments Feed
Leave a Reply