« LAC Urban Renewal Projects that Fight Obesity and Chronic Disease | Home | A New Fund for Water and Sanitation in LAC / Nuevo fondo para agua y saneamiento en ALC / Novo fundo para água e saneamento em ALC »
By Keith R | November 5, 2008
Topics: Conservation | No Comments »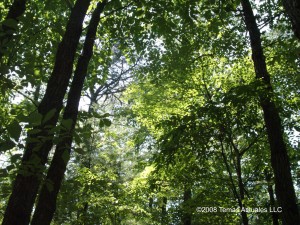 Synopsis in English: Since 2003 Mexico has put 3.22 billion pesos into environmental services payments (pago por servicios ambientales – PSA). What is a PSA, you might ask.  PSA is an environmental policy concept that is quite the rage in recent years, pushed by such institutions as the World Bank, Inter-American Development Bank (IDB), United Nations Development Programme (UNDP), Organization of American States (OAS) and bilateral aid agencies such as Germany's GTZ.  The basic concept is to encourage parties — whether communities, farmers, landowners, or others — to act in an environmentally responsible manner by compensating them for behaviors that result in the recovery, conservation and/or sustainable management of natural resources.
In this case, Mexico is paying some 2,600 communities, most of them poor, to conserve 1.75 million hectares of forests and pasture land in order to fight deforestation, mitigate climate change and recharge aquifers.  Data from the National Forestry Commission (CONAFOR) for 2007 indicates that some 610,000 hectares of forest were placed under the PSA system, and 461,000 in 2008.  Under Mexico's system, each PSA lasts at least five years.  So, if a given community is scheduled to get a million pesos, it would get 200,000 pesos in the first year, and then if subsequent satellite imagery and field visits by officials indicate that they are indeed conserving or reforesting the land, they get 200,000 every year until the five-year agreement is up.

________________________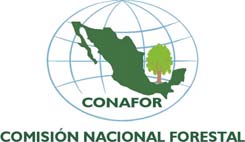 Desde la Comisión Nacional Forestal (Conafor) de México:
Millones de hectáreas protegidas por pago de servicios ambientales

México ha destinado desde el 2003 al Pago por Servicios Ambientales (PSA) un total de 3 mil 220 millones de pesos, como parte de su compromiso internacional para mitigar el cambio climático y revertir la deforestación, lo que se traduce en la conservación de 1.75 millones de hectáreas de bosques y selvas en el país y el beneficio de 2 mil 600 comunidades, principalmente de alta marginación.

Datos de la Gerencia de Servicios Ambientales del Bosque de la CONAFOR indican que en 2007 se pagaron 610 mil hectáreas y este año van pagadas 461 mil hectáreas por concepto de Pago por Servicios Ambientales. Del 2003 al 2006 se pagaron 683 mil hectáreas, lo que en total arroja 1.75 millones de hectáreas de bosques y selvas pagadas desde la creación del programa, con una derrama de 3 mil 220 millones de pesos y con lo cual se ha beneficiado un total de 2 mil 600 ejidos y comunidades.

El pago por Servicios Ambientales es un mecanismo que permite pagar por cinco años consecutivos por los servicios que prestan los bosques y selvas y que normalmente no se retribuyen. Disminuye la deforestación, mitiga el cambio climático y recarga la zona de acuíferos.

Se indicó que este programa considerado en ProÁrbol, además de las Áreas Naturales Protegidas (ANP's) y las Unidades de Manejo para la Conservación y Aprovechamiento Sustentable de la Vida Silvestre (UMA´s), podrán contribuir a reducir entre 19 y 38 millones de toneladas de emisiones dióxido de carbono (CO2) al año. La meta es lograr una reducción total de 165 millones de toneladas de CO2 para el año 2012, de los cuales 90 millones corresponderían al sector silvícola y forestal.

La Gerencia detalla que México emite entre 4 y 5 toneladas de CO2 por persona por año, comparado con Estados Unidos que emite 20 toneladas por persona, Japón con 9 toneladas y Francia con 6; de ahí la importancia de cumplir con el compromiso de mitigar el cambio climático y continuar con el mercado de pago por servicios ambientales.

Es decir, si alguna comunidad se beneficia con un millón de pesos, se le entregarán 200 mil pesos en primera instancia, se monitorea que las acciones sean efectivas y se mantenga ese bosque o selva, se revisa mediante imágenes de satélite y con visitas de campo; de esta forma, si todo se efectúa de forma adecuada se otorgan otros 200 mil en el año 2009, otros 200 mil en el 2010 y así hasta que se cumpla el contrato de 5 años en los que se garantiza un mantenimiento del área forestal.
Tags: acuíferos, ANPs, áreas protegidas, bosques, cambio climático, Climate Change, CO2, Conafor, deforestación, deforestation, desmatamento, ejidos, environmental services, forests, Mexico, ProÁrbol, protected areas, satellite imagery, selvas, servicios ambientales, UMAs
Subscribe to My Comments Feed
Leave a Reply