« Supreme Court: Comprehensive Clean Up of the River Plate, Not Piecemeal | Home | Brazil Updates Mandatory Energy Label for Air Conditioners »
By Keith R | August 1, 2009
Topics: Conservation | No Comments »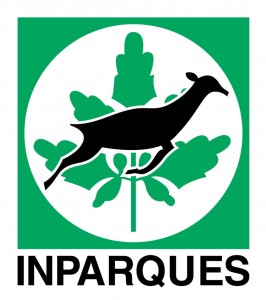 Venezuela has one of the oldest national park systems in Latin America and the Caribbean (LAC).  However, most of the nation's parks are under-funded, under-appreciated and misused by the average Venezuelan, and in serious need of investments in improvements and improved management.
This week the UN Development Programme (UNDP) and Venezuela's Planning and Development Ministry (Ministerio del Poder Popular para la Planificación y Desarrollo – MPD) signed an agreement on a five-year, US$7.5 million program to help the National Parks Institute (Inparques), the entity in charge of managing the 20 million hectares protected under the national park system, to strengthen the financial sustainability and efficient operation of that system.
_______________
Desde el Programa de las Naciones Unidas para el Desarrollo (PNUD):
Inparques y PNUD desarrollarán proyecto para fortalecer Sistema de Parques Nacionales

El Instituto Nacional de Parques (Inparques), el Programa de las Naciones Unidas para el Desarrollo (PNUD) y el Ministerio del Poder Popular para la Planificación y el Desarrollo suscribieron este lunes 27 de julio el Proyecto de Fortalecimiento de la Sostenibilidad Financiera y la Eficacia Operacional del Sistema de Parques Nacionales de Venezuela.

La firma, que tuvo lugar en el Ministerio del Poder Popular para el Ambiente, estuvo a cargo del presidente de Inparques, lic. Leonardo José Millán; el representante del PNUD en Venezuela, David McLachalan-Karr, y el director general de Cooperación Técnica Internacional del Ministerio del Poder Popular para la Planificación y Desarrollo, Carlos Centeno.

Este proyecto, cuya duración es de cinco años, tiene como finalidad fortalecer la sostenibilidad operacional y financiera de las 20 millones de hectáreas protegidas bajo la figura de Parques Nacionales en el país.

Asimismo, se enfocará en aumentar el apoyo del gobierno para las áreas protegidas, mediante el incremento de las capacidades operacionales y administrativas de Inparques, la diversificación de las fuentes de ingreso y la promoción de alianzas con otros entes interesados en los espacios resguardados.

En este orden de ideas, el presidente de Inparques, Leonardo José Millán, expresó que este proyecto contribuirá al fortalecimiento de aspectos relacionados con la capacitación de personal, mejoramiento de infraestructura de las áreas protegidas, así como programas para las comunidades que hacen vida dentro de los referidos espacios naturales, entre otros.

Millán destacó que con la firma se inicia la ejecución del proyecto, toda vez que ya se están acordando reuniones preparatorias, e incluso se comenzarán con talleres que se realizarán directamente con el Pnud para formar el equipo de trabajo que lo desarrollará.

Por su parte, David McLachalan-Karr, señaló que el rol del PNUD en este proyecto será asesorar técnicamente al gobierno nacional en el tema del manejo de parques, así como también ayudar en la capacitación de guardaparques, en la educación para las comunidades locales, en la administración de los recursos de los parques y contribuir económicamente en la realización del proyecto, para el cual se tienen destinados 7.5 millones de dólares.
Tags: áreas protegidas, Inparques, national parks, parques nacionales, PNUD, protected areas, UNDP, Venezuela
Subscribe to My Comments Feed
Leave a Reply