« Getting Mercury Out of Healthcare | Home | A Loan to Improve Health Care in Panama / Un préstamo para Mejorar la Salud Básica en Panamá »
By Keith R | August 5, 2008
Topics: Environmental Protection, Food/Beverage Issues, Packaging, Waste & Recycling | No Comments »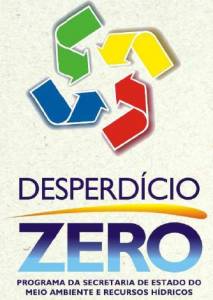 Synopsis in English: In July Environment officials in the southern Brazilian state of Paraná called in three manufacturers and five distributors (including Ambev and FEMSA) responsible for most nonreturnable long-neck bottles used for beverages (primarily beer) in that state, and gave them until 11 August to present data and a plan to increase recycling of their bottles — or face heavy fines. The action involves companies involved with such well known brands as Skol, Kaiser, Antártica, Brahma and Nova Schin.
A similar tactic was used by Paraná against Tetra-Pak's aseptic packaging last year (in fact, the Tetra Pak deal ultimately struck was cited by officials as an example for beer industry officials to consider).
Officials at Paraná's Zero Waste (Desperdício Zero) Program indicate that their first choice is a switch to returnable bottles, but if industry will not agree to that, they need to cut a deal that puts the entire packaging chain for the bottles into a partnership with state agencies with clear recycling targets and procedures, or else be penalized for the environmental impact of their packaging choice — probably with heavy fines.
Officials also hinted that other packaging segments are under scrutiny for similar treatment in the near future.
________________________
Desde a Secretaria Estadual de Meio Ambiente (SEMA) do Paraná:
Fabricantes de garrafas long neck têm 30 dias para apresentar soluções para passivo ambiental

Distribuidores de cerveja e fabricantes de garrafas long neck têm até o dia 11 de agosto para apresentar a quantidade de embalagens que comercializam no Paraná, a taxa de reciclagem do produto e formas de evitar que este resíduo chegue aos aterros sanitários. Caso contrário, poderão ser autuados pelos órgãos ambientais estaduais.

O prazo foi estipulado nesta quinta-feira (10), durante reunião promovida pela Secretaria do Meio Ambiente e Recursos Hídricos em parceria com o Ministério Público Estadual com representantes de três fabricantes e cinco distribuidores – empresas responsáveis por marcas como Skol, Kaiser, Antártica, Brahma e Nova Schin.

Para o secretário do Meio Ambiente e Recursos Hídricos, Rasca Rodrigues, a garrafa long neck foi criada para concorrer com outros segmentos de embalagens de bebidas, como garrafas PET e latas de alumínio, sem considerar o seu prejuízo ambiental. "Para baratear os custos, os fabricantes desenvolveram uma garrafa que é reciclável, mas não é retornável, e que ainda por cima tem menos resistência. Isso a deixa menos interessante que suas concorrentes para a indústria da reciclagem", comentou.

Para estimular a coleta e reaproveitamento de embalagens descartadas pela indústria da reciclagem, o programa Desperdício Zero – da Secretaria do Meio Ambiente – aderiu à estratégia de integrar grandes geradores de resíduos no processo de coleta e destinação final de seus produtos. Segundo o secretário, este trabalho já apresenta resultados muito positivos ao meio ambiente paranaense.

Como exemplo, Rasca citou os programas de recolhimento de embalagens longa vida, desenvolvido pela fabricante Tetra Pak em parceria com o programa Desperdício Zero, da Secretaria do Meio Ambiente, e de recolhimento de óleo lubrificante, por exemplo, feito em parceria com o distribuidores de combustíveis. "São setores que estão assumindo a paternidade sobre seus produtos e praticando a responsabilidade ambiental", disse o secretário.

Porém, quando não há envolvimento do setor, a única saída é a autuação. O coordenador do Centro de Apoio Operacional às Promotorias de Meio Ambiente, Saint Clair Onorato Santos, compartilha a mesma opinião. "O melhor era se fazer uma embalagem retornável e que pudesse ser reutilizada antes de ser reciclada. Se isso não acontecer, a empresa deve ser multada pelo passivo ambiental que gera", afirmou.

DESPERDÍCIO ZERO – O programa Desperdício Zero tem como objetivo reduzir em 30% o volume de lixo que chega aos aterros sanitários paranaenses – cerca de 20 mil toneladas a cada dia.

Para o coordenador do programa, Laerty Dudas, as parcerias são fundamentais para o sucesso da estratégia. "Sem integração entre os diferentes atores desta cadeia produtiva, que são os envasadores, fabricantes de embalagens e pontos de venda, por exemplo, a destinação final fica sob a responsabilidade dos consumidores", explicou. "E aqui no Paraná a lei determina que estes atores todos participem do processo de destinação final", concluiu.
Tags: Ambev, Antártica, aseptic packaging, beer, Brahma, Brasil, Brazil, cerveja, desperdício zero, embalagem, FEMSA, garrafas long neck, glass, Kaiser, nonreturnable bottles, Nova Schin, packaging, packaging waste, Paraná, reciclagem, recycling, resíduos de embalagens, residuos sólidos, SEMA, Skol, Tetra-Pak, vidro, zero waste
Subscribe to My Comments Feed
Leave a Reply