« RJ State Seeks to End Era of Municipal Dumps | Home | An IDB-Sponsored "Blueprint for Green Energy in the Americas" »
By Keith R | April 2, 2007
Topics: Biofuels, Economics & the Environment, Energy & the Environment | No Comments »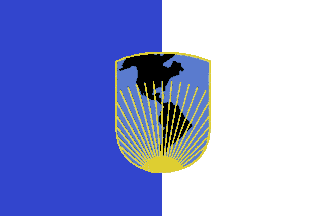 From the Inter-American Development Bank (IDB):
IDB targets $3 billion in Private Sector Biofuel Projects

President Moreno announces planned investments in ethanol and biodiesel production, technical assistance for Central American countries, and a $300 million Green Energy Program

Calling biofuels a "transformative opportunity" for Latin America and the Caribbean, IDB President Luis Alberto Moreno detailed a broad pipeline of investment projects and technical assistance programs designed to help the region's countries reach renewable energy targets in a sustainable way.

"Biofuels could bring investment, development and jobs to rural areas with high levels of poverty, while reducing dependence on imported fossil fuels" in several IDB member countries, Moreno said at a briefing at IDB headquarters organized by the Interamerican Ethanol Commission. "In this respect, we think biofuels can further our core mission, which is to bring economic opportunity and a better quality of life to the region's low-income majority."

Moreno cautioned against unrealistic expectations regarding biofuels. He said the IDB is closely examining questions regarding cost, subsidies, labor conditions and the impact of biofuels on land use and food production.

Given the varied needs and potential of the region's countries, Moreno said the IDB is taking a "deliberately flexible" approach in its biofuels work program. In Brazil, the world leader in biofuels, the Bank is focusing on leveraging private sector investments to expand production capacity.

Moreno said the IDB's Private Sector Department is structuring senior debt financing for three Brazilian ethanol production projects that will have a total cost of $570 million. The department's Brazil pipeline also includes loans for five biofuel transactions or projects with biofuel components that will have a total cost of nearly $2 billion. These investments will contribute to Brazil's goal of tripling annual ethanol production by 2020, according to Moreno.

The IDB is also eager to support the Brazilian government's goal of becoming a global center of excellence for research and development in biofuels, Moreno said. The Bank is holding discussions with senior Brazilian officials with a view to facilitating technology transfer and technical assistance, so that other countries in the region can benefit from Brazilian know-how.

Moreno said the Bank is offering a different set of services to countries like Colombia, Costa Rica and El Salvador that have been producing and exporting biofuels on a small scale for several years. In Colombia, the Bank's Inter-American Investment Corporation is considering financing for a $20 million palm-based biodiesel enterprise that will eventually produce up to 100,000 tons of fuel per year.

In Costa Rica and El Salvador, the IDB is financing feasibility studies and technical assistance in areas such as regulation, market development and public education, to help both governments reach their target of replacing 10 percent of domestic gasoline consumption with ethanol.

Recognizing that climate and soil conditions in many rural areas are not ideal for large-scale biofuel production, Moreno said the IDB is also supporting small-scale projects such as biodiesel based on low-input oilseed plants that are already widely cultivated in the region. "These projects could provide an affordable source of fuel to isolated rural communities, while creating a new source of revenue for subsistence farmers," Moreno said.

To reflect this diverse reality, Moreno said the Banks' private sector department is preparing a green energy-lending program that will provide at least $300 million in lending and technical assistance for renewable energy and energy efficiency projects throughout the region—with an emphasis on small-scale investments.

Moreno said the IDB has also been financing technical meetings of the Mesoamerican Biofuels Working Group, made up of representatives from Central American and Caribbean governments that are expected to announce a regional biofuels initiative in the coming weeks.
Desde el Banco Interamericano de Desarrollo (BID):
BID apoyará proyectos privados de biocombustibles con valor total de US$3.000 millones

Presidente Moreno anuncia inversiones para producir etanol y biodiesel, asistencia técnica a Centroamérica y un Programa de Energía Limpia de US$300 millones

El presidente del BID Luis Alberto Moreno calificó a los biocombustibles como una "oportunidad transformadora" para América Latina y el Caribe, al detallar un amplio plan de proyectos de inversión y programas de asistencia técnica creado para ayudar a los países de la región a lograr sus metas de energía renovable de manera sostenible.

"Los biocombustibles pueden traer inversión, desarrollo y trabajo a zonas rurales con altos niveles de pobreza, reduciendo a la vez la dependencia de combustibles fósiles importados" en varios países miembros del BID, afirmó Moreno en una reunión organizada por la Comisión Interamericana de Etanol en la sede del BID. "En ese aspecto, nosotros creemos que los biocombustibles pueden ayudar al avance de nuestra misión principal que es generar oportunidades económicas y mayor calidad de vida a las mayorías de menores ingresos en la región".

Moreno advirtió sobre expectativas poco realistas respecto de los biocombustibles. Explicó que el BID está analizando cuidadosamente los aspectos relacionados a costos, subsidios, condiciones laborales y con el impacto de los biocombustibles sobre el uso de la tierra y la producción de alimentos.

Debido al variado nivel de necesidades y de potencial que existe entre los países de la región, Moreno señaló que el BID está aplicando un enfoque "deliberadamente flexible" en su programa de trabajo sobre biocombustibles. En Brasil, el país líder en la producción de biocombustibles, el Banco se está centrando en apalancar las inversiones del sector privado para ampliar la capacidad de producción.

Moreno agregó que el Departamento del Sector Privado del BID está estructurando financiamiento de deuda prioritaria para tres proyectos de producción de etanol en Brasil que tendrán un costo total de US$570 millones. El departmento también está preparando para Brasil cinco transacciones de biocombustibles o proyectos con componentes de biocombustibles que alcanzarán un monto total de casi US$2.000 millones. Estas inversiones contribuirán al objetivo de Brasil de triplicar su producción anual de etanol para el año 2020, indicó Moreno.

El BID también desea apoyar el objetivo del gobierno brasileño de convertir a su país en un centro mundial de primer nivel para investigación y desarrollo de biocombustibles, añadió Moreno. El Banco viene sosteniendo conversaciones con las principales autoridades de Brasil para facilitar la transferencia de tecnología y asistencia técnica y permitir que otros países de la región se puedan beneficiar con la experiencia y conocimientos que tiene Brasil en este campo.

Moreno comentó que el Banco está ofreciendo una serie de servicios a países como Colombia, Costa Rica y El Salvador que también producen y exportan biocombustibles. En Colombia, la Corporación Interamericana de Inversiones del Banco está considerando financiar una empresa de 20 millones de dólares para producir biocombustible a base de aceite de palma, la que eventualmente producirá hasta 100.000 toneladas de combustible al año.

En Costa Rica y El Salvador, el BID está financiando estudios de factibilidad y asistencia técnica en áreas tales como regulación, desarrollo de mercado y educación pública para ayudar a los gobiernos de ambos países a alcanzar su meta de reemplazar 10 por ciento de su actual consumo de gasolina con etanol.

Reconociendo que las condiciones de clima y de suelo en muchas zonas rurales no son ideales para la producción a gran escala de biocombustible, Moreno dijo que el BID también está apoyando pequeños proyectos, tales como los que producen biocombustibles en base a oleaginosas que requieren pocos insumos y que ya se cultivan ampliamente en la región. "Estos proyectos pueden proporcionar una fuente económica de combustible en comunidades rurales aisladas, creando a la vez una nueva fuente de ingresos para la subsistencia de los agricultores", añadió Moreno.

Moreno agregó que para reflejar esta realidad diversa, el Departamento del Sector Privado está preparando un programa de energía limpia que otorgará no menos de US$300 millones en financiamiento y asistencia técnica para proyectos de energía renovable y eficacia energética en toda la región, con énfasis en inversiones a pequeña escala.

Moreno comentó que el BID también ha venido financiando reuniones técnicas del Grupo Mesoamericano de Biocombustibles, compuesto por países de América Central y el Caribe cuyos gobiernos esperan anunciar una iniciativa regional de biocombustibles en las próximas semanas.
Desde o Banco Interamericano de Desenvolvimento (BID):
BID apóia projetos privados de biocombustíveis no valor de US$3 bilhões

Presidente Moreno anuncia investimentos para produzir etanol e biodiesel, assistência técnica à América Central e um Programa de Energia Limpa de US$300 milhões

O presidente do BID Luis Alberto Moreno qualificou os biocombustíveis como uma "oportunidade transformadora" para a América Latina e o Caribe ao anunciar os detalhes de um plano abrangente de projetos de investimento e programas de assistência técnica para ajudar os países da região a alcançar suas metas de energia renovável de modo sustentável.

"Os biocombustíveis podem trazer investimento, desenvolvimento e trabalho a zonas rurais com altos níveis de pobreza, reduzindo ao mesmo tempo a dependência de combustíveis fósseis importados" em vários países membros do BID, afirmou Moreno em uma reunião organizada pela Comissão Interamericana de Etanol na sede do Banco. "Nesse aspecto, cremos que os biocombustíveis podem ajudar em nossa missão principal de gerar oportunidades econômicas e melhorar a qualidade de vida da maioria de baixa renda na região."

Moreno advertiu contra expectativas pouco realistas em relação aos biocombustíveis. Explicou que o BID está analisando cuidadosamente os aspectos relacionados a custos, subsídios, condições de trabalho e impacto dos biocombustíveis sobre o uso da terra e a produção de alimentos.

Dada a variedade de potencial e de exigências dos países da região, Moreno observou que o BID está aplicando um enfoque "deliberadamente flexível" em seu programa de trabalho sobre biocombustíveis. No Brasil, país líder na produção de biocombustíveis, o Banco está se concentrando em alavancar os investimentos do setor privado para ampliar a capacidade de produção.

Moreno acrescentou que o Departamento do Setor Privado do BID está estruturando financiamento de dívida principal para três projetos de produção de etanol no Brasil que terão um custo total de US$570 milhões. O departamento também está preparando para o Brasil cinco transações de biocombustíveis ou projetos com componentes de biocombustíveis com um custo total de quase US$2 bilhões. Esses investimentos contribuirão para o objetivo do país de triplicar sua produção anual de etanol até o ano 2020, disse Moreno.

O BID também quer apoiar o objetivo do governo brasileiro de converter seu país em um centro mundial de primeira linha em pesquisa e desenvolvimento de biocombustíveis, acrescentou Moreno. O Banco está entabulando conversações com as principais autoridades brasileiras para facilitar a transferência de tecnologia e assistência técnica e permitir que outros países da região possam se beneficiar com a experiência e os conhecimentos dos brasileiros nesse campo.

Moreno observou que o Banco está oferecendo uma série de serviços a países como Colômbia, Costa Rica e El Salvador que vêm produzindo e exportando biocombustíveis em pequena escala há muitos anos. Na Colômbia, a Corporação Interamericana de Investimentos do Banco está considerando financiamento de US$20 milhões para uma empresa de biocombustível de óleo de palma, que produzirá eventualmente até 100.000 toneladas de combustível ao ano.

Na Costa Rica e em El Salvador, o BID está financiando estudos de viabilidade e assistência técnica em áreas como regulação, desenvolvimento de mercado e educação pública para ajudar os governos de ambos os países a alcançar sua meta de substituir 10% de seu consumo atual de gasolina por etanol.

Reconhecendo que as condições de clima e de solo em muitas áreas rurais não são ideais para a produção em grande escala de biocombustíveis, Moreno disse que o BID também está apoiando pequenos projetos, tais como os que produzem biodiesel à base de oleaginosas que requerem poucos insumos e que são amplamente cultivadas na região. "Esses projetos podem proporcionar uma fonte econômica de combustível em comunidades rurais isoladas, criando por sua vez uma fonte de renda para a subsistência dos agricultores", disse ele.

Moreno acrescentou que para refletir essa realidade diversa o Departamento do Setor Privado está preparando um programa de energia limpa que fornecerá pelo menos US$300 milhões em financiamento e assistência técnica para projetos de energia renovável e eficiência energética em toda a região, com ênfase em investimentos em pequena escala.

Moreno comentou que o BID também tem financiado reuniões técnicas do Grupo Mesoamericano de Biocombustíveis, composto por países da América Central e do Caribe cujos governos esperam anunciar nas próximas semanas uma iniciativa regional de biocombustíveis.
Tags: aceite de palma, BID, biocombustibles, biocombustiveis, biodiesel, Biofuels, Brasil, Brazil, Colombia, Costa Rica, dendê, El Salvador, energía renovable, energia renovável, energía verde, etanol, ethanol, food production, green energy, Grupo Mesoamericano de Biocombustibles, IBD, IIC, Interamerican Ethanol Commission, land use, Mesoamerican Biofuels Working Group, óleo de palma, palm oil, subsidies, subsidios, technology transfer, transferencia de tecnología
Subscribe to My Comments Feed
Leave a Reply