« Ceará Intends to Lead Brazil in Wind Power in 2009 | Home | Wal-Mart's Plastic Bag Reduction Strategy in Central America »
By Keith R | January 15, 2009
Topics: Energy & the Environment, Renewable Sources | No Comments »
I might have more questions about this arrangement once I look closer at the details, but the first one that springs out at me is why are systems eligible for net metering capped at 10kW? This might be fine for modest homes, but it certainly discourages the adoption of solar or wind systems by large business or commercial establishments…
_____________________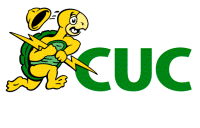 From Caribbean Utilities Company, Ltd. (CUC):
The Electricity Regulatory Authority of the Cayman Islands approves new Consumer Owned Renewable Energy Tariff

Caribbean Utilities Company, Ltd. ("CUC") and the Cayman Islands Electricity Regulatory Authority ("ERA") announced today that a program has been approved which will allow customers in Grand Cayman to connect renewable energy systems to CUC's distribution system and to reduce their monthly energy bills by generating their own power from renewable energy while remaining connected to CUC's grid. The program will also provide for customers to be credited for self generated, renewable energy, whether consumed by the customer or used by CUC for other customers, through the existing transmission and distribution system. This new opportunity comes as the result of approval being given by the ERA to the terms and rates associated with this renewable energy option to consumers in Grand Cayman.

Consumer Owned Renewable Energy ("CORE") is energy generated from a technology such as small scale solar systems or wind turbines. Such renewable energy options will have a positive impact on the island's environment and also help to reduce its dependence on fuel oil, diversify its power supply, lower sensitivity to fuel price fluctuations and to help limit further increases in air pollutants including greenhouse gases. Customers wishing to obtain further details or wishing to participate in the program may sign up immediately by contacting CUC's Customer Service Department at 949-4300. CUC expects by mid to late March to be able to connect customers generating power from renewables, and customers can begin to reduce their monthly bills through sales to CUC at that time.

Chairman of the ERA, Mr. Kendal Ryan noted that, "the ERA is pleased to approve the CORE programme, in furtherance of the recently passed ERA Law (2008 Revision), and CUC's new licences issued in April 2008, in which there is a requirement to encourage clean renewable sources of power. We encourage consumers in a position to install renewables to assess their options for doing so."

President and Chief Executive Officer of CUC, Mr. Richard Hew, stated that, "We are pleased to facilitate this important step in establishing renewable energy in Grand Cayman. Customer-generated renewable energy will have a positive impact on the environment. This plan offers consumers who generate energy through renewable means that may not be continuous, the opportunity to interconnect with and benefit from the reliability of CUC's electricity distribution system."

CORE participants will receive a credit (the "CORE Credit") for energy generated through renewable means. The CORE Credit equates to costs which CUC avoids by purchasing CORE generation, such as fuel and lubricants plus an allowance towards other avoided variable costs. The CORE customer will be billed monthly at the normal retail rate for their total energy consumption and credited at the CORE rate for the output of their generation. This billing arrangement will ensure that infrastructure costs required to operate the transmission and distribution system for CORE participants will not be subsidized by non-CORE consumers.

If the net energy for the month is negative (CORE generation exceeds consumption), then the surplus energy will be banked for that consumer to use against net positive consumption in the future.

A CORE Credit agreement between the consumer and CUC will set out the terms under which services, connectivity, metering and billing credits will be governed. There will be a limit of 10 kW of capacity or the peak load of customer's premises if less than 10 kW, for each residential CORE installation to avoid over-sizing of the CORE installation, and the CORE program will be in place for a trial period ending December 2010 after which time a review of its operations will be undertaken.

The CORE program provides an excellent opportunity for both CUC and its customers to participate in protecting the environment. By utilizing renewable energy instead of fossil fuels to generate electricity, CUC and its customers will be able to reduce exhaust gas emissions, reduce the use of natural resources and contribute to the overall protection of the environment both in Grand Cayman and globally.

CUC provides electricity to Grand Cayman, Cayman Islands, under a non-exclusive Electricity Generation Licence expiring in 2029 and an exclusive Electricity Transmission and Distribution Licence expiring in 2028. Further information is available at www.cuc-cayman.com, or the Electricity Regulatory Authority site www.caymanera.com.
Tags: Cayman Islands, CORE, CUC, energía eólica, energías renovables, energy tariff, ERA, gases de efecto invernadero, Grand Cayman, greenhouse gases, Islas Caimán, net metering, photovoltaics, renewable energy, reverse metering, solar energy, solar power, wind turbines
Subscribe to My Comments Feed
Leave a Reply