« Brazil Raises Steel Can Recycling to 49% | Home | Mario Vargas Llosa, Recycling Ambassador »
By Keith R | March 19, 2009
Topics: Energy & the Environment | No Comments »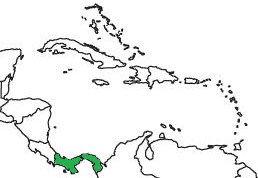 From the Inter-American Development Bank (IDB):
Panama to consolidate energy sector reforms with support from the IDB

US$100 million loan will underpin the country's growth and help reduce poverty

Panama will consolidate reforms needed to ensure the sustainability of its energy supplies, underpin economic growth and reduce poverty with financial and technical support from the Inter-American Development Bank.

The reforms are the centerpiece of a package of energy-related measures Panama has agreed to carry out under a US$100 million programmatic policy-based loan (PBL) approved by the IDB Board of Executive Directors on March 18.

The PBL is a fast-disbursing instrument that will give the Panamanian Treasury resources to finance its priority programs. Under the loan, Panama has committed to consolidate institutional capacity in the energy sector, including staff training to set and implement coherent energy policies. The government will also undertake programs to improve the effectiveness of state-owned energy companies by adopting good corporate governance practices.

Panama's energy reform program will formulate and implement policies and regulations that promote energy efficiency, the development of renewable energies, and bioenergy, and to improving environmental and social management for energy projects.

It will also promote private participation in the electricity sector by supporting efforts to improve regulatory management, enhancing the regulatory body's credibility and accountability, and increasing the availability of information for investors and the general public.

The IDB loan—the first in a series of three loans planned for Panama's energy sector—is from the Bank's ordinary capital and is part of the IDB's Sustainable Energy and Climate Change Initiative (SECCI). As such, it will help Panama to diversify its energy matrix, reduce greenhouse gas emissions and adapt to climate change.

The loan is for a 20-year term with a five-year grace period, and carries a LIBOR-based interest rate.
______________________
Desde el Banco Interamericano de Desarrollo (BID):
Panamá consolidará sus reformas al sector energético con apoyo del BID

Un préstamo de US$100 millones apuntalará el crecimiento del país y ayudará a reducir la pobreza

Panamá consolidará las reformas necesarias para asegurar la sostenibilidad de su suministro energético, apuntalar el crecimiento económico y reducir la pobreza con apoyo financiero y técnico del Banco Interamericano de Desarrollo.

Las reformas son la parte central de un paquete de medidas energéticas que Panamá acordó llevar adelante bajo un préstamo programático de apoyo a políticas públicas por US$100 millones, aprobado el 18 de marzo por el Directorio Ejecutivo del BID.

El préstamo programático es un instrumento de rápido desembolso que dará al Ministerio de Economía los recursos necesarios para financiar sus programas prioritarios.

Bajo el préstamo, Panamá se comprometió a consolidar la capacidad institucional del sector energético, incluyendo la capacitación de personal para adoptar e implementar políticas energéticas coherentes. El gobierno también pondrá en marcha programas para mejorar la efectividad de las empresas estatales de energía mediante la adopción de buenas prácticas de gobierno corporativo.

El programa de reforma energético de Panamá formulará e implementará políticas y normas que promuevan la eficiencia energética, el desarrollo de energías renovables y la bioenergía, y que ayuden a mejorar el manejo ambiental y social de los proyectos energéticos.

También promoverá la participación privada en el sector eléctrico apoyando los esfuerzos por mejorar la gestión regulatoria, aumentando la credibilidad y la rendición de cuentas del organismo regulador y la disponibilidad de información a los inversionistas y el público en general.

El préstamo del BID—el primero de una serie de tres préstamos previstos para el sector energético de Panamá—proviene del capital ordinario y es parte de la Iniciativa de Energía Sostenible y Cambio Climático (SECCI, por sus siglas en inglés) del Banco. Como tal, ayudará a Panamá a diversificar su matriz energética, reducir la emisión de gases de efecto invernadero, y adaptarse al cambio climático.

El préstamo es a 20 años, con cinco de gracia, y a una tasa basada en la LIBOR.
Tags: BID, bioenergía, bioenergy, cambio climático, Climate Change, eficiencia energética, energía renovable, Energy Efficiency, energy matrix, environment, gases de efecto invernadero, greenhouse gases, IDB, matriz de energía, medio ambiente, Panama, renewable energy, SECCI
Subscribe to My Comments Feed
Leave a Reply