« Tackling HIV/AIDS Among LAC Children | Home | Red de Consumo y Producción Sustentables para América Latina y Caribe »
By Keith R | August 24, 2008
Topics: Biofuels | No Comments »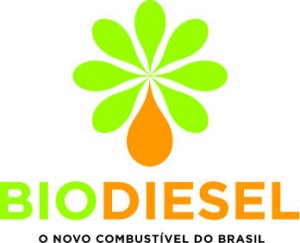 Synopsis in English: The Brazilian Presidency proudly proclaims that Brazil is now the third largest producer of biodeisel behind Germany and the US.
Brazil now has 41 biodiesel production plants in commercial operation and 52 plants in the process of getting authorization from the National Petroleum, Natural Gas and Biofuel Agency (Agência Nacional de Petróleo, Gás Natural e Biocombustíveis – ANP). Installed capacity is now 2.8 billion liters — far more than the 1.3 billion liters needed to meet the 3% biodiesel mixture sold in Brazil (it shifted from 2% to 3% in July). The mixture is scheduled to go up to 5% by 2013.
More than 65% of the plants, accounting for about 95% of installed capacity, carry the "Social Fuel" Seal awarded [along with tax breaks and concessionary financing from the National Development Bank (BNDES)] by the Agrarian Development Ministry (Ministério de Desenvolvimento Agrário – MDA) to those production units that buy primary production inputs from family farms. The amount that they have to buy from family farms varies by region: 50% in the Northeast (Alagoas, Bahia, Ceará, Maranhão, Paraíba, Pernambuco, Piauí, Rio Grande do Norte, Sergipe) and semi-arid regions; 30% in South (Rio Grande do Sul, Paraná, Santa Catarina) and Southeast (Espírito Santo, Minas Gerais, Rio de Janeiro, São Paulo); 10% in the North and Center-West (Goiás, Mato Grosso, Mato Grosso do Sul, Distrito Federal).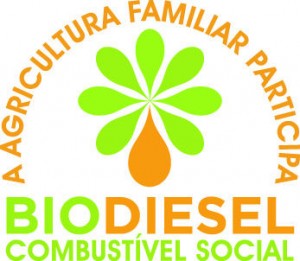 MDA estimates that about 100,000 families now benefit from the program, providing 20% the raw materials used by the biodiesel production plants.
The crop most used presently in Brazil to make biodiesel is soy, although Brazil is looking to others such as palm, sunflower, peanut, castor beans (mamona), babassu (a special kind of palm found in Brazil) and Jatropha curcas. Particularly highlighted by the Brazilian governmemt is the growth in mamona cultivation, which does well in the semi-arid lands of Northeast Brazil. This year 29,000 family farmers in Bahia and Sergipe will be producing 48,800 metric tons of it for the new Petrobras biodeisel plant in Candeias, Bahia. [Petrobras has committed to buying 58% of the raw input for this plant from family farms.]
Already the world's third largest producer of castor beans (behind India and China), Brazil plans on producing 146,000 metric tons this harvest, up 55.8% from last cycle. The area devoted to mamona production has increased 7.3%, while the productivity per hectare has gone up 45.3%.
________________________
Desde a Secretaria de Comunicação Social da Presidência da República do Brasil:
Produção de biodiesel já é a terceira maior do mundo

A cadeia produtiva do biodiesel no Brasil se estruturou rapidamente e, apenas sete meses após a entrada em vigor da mistura obrigatória de biodiesel ao diesel, o País se destaca como terceiro maior produtor e consumidor desse combustível alternativo no mundo, atrás da Alemanha e dos Estados Unidos. A série "Brasil de Todas as Fontes" do Em Questão apresenta nesta edição os avanços obtidos com o Programa Nacional de Produção e Uso de Biodiesel (PNPB), lançado em 2004 pelo governo federal. O programa se baseia em três pilares: econômico (criação de uma nova indústria), social (inserção da agricultura familiar) e ambiental (captura de gases de efeito estufa).

Por meio de um marco regulatório estável e uma série de leilões de compra, a cadeia produtiva foi estruturada e o abastecimento do mercado, garantido. O Brasil conta hoje com 41 usinas em operação comercial e outras 52 unidades estão em processo de regularização na Agência Nacional de Petróleo, Gás Natural e Biocombustíveis (ANP).

A capacidade instalada da indústria é de 2,8 bilhões de litros — volume bem superior aos 1,3 bilhão de litros exigidos pela mistura de 3% de biodiesel ao diesel comercializado em todo o País. Mais de 65% das usinas detêm o Selo Combustível Social, as quais representam 95% da capacidade instalada. Concedido pelo Ministério de Desenvolvimento Agrário (MDA), o selo assegura benefícios fiscais para as unidades produtoras que compram matéria-prima da agricultura familiar.

Combinada com a agricultura empresarial (agronegócio), a participação da agricultura familiar é cada vez mais organizada e aproximadamente 100 mil famílias já produzem cerca de 20% de toda a matéria-prima entregue às usinas.

Hoje, a cultura mais utilizada na produção de biodiesel no Brasil é a soja e a agricultura familiar responde por 25% da produção total dessa oleaginosa.

No aspecto ambiental, a mistura de 2%, ampliada para 3% em julho, garante um balanço muito mais sustentável na produção de combustíveis veiculares por conta da absorção de gases de efeito estufa na etapa agrícola, o que não ocorre com derivados de petróleo. Ou seja: o que o veículo emite na queima do combustível é anulado na fase do crescimento da planta quando ocorre a captura de gases de efeito estufa como o dióxido de carbono.

Histórico – O biodiesel é um combustível biodegradável derivado de fontes renováveis e que pode ser obtido por diferentes processos industriais. No Brasil, as pesquisas sobre biodiesel tiveram início há quase meio século e, em 1980, o pesquisador da Universidade Federal do Ceará, Expedito Parente, registrou a primeira patente do processo industrial da transesterificação — transformação de óleo vegetal em biodiesel.

Em 2003, o biodiesel foi inserido na agenda de políticas públicas prioritárias do governo com a criação de um grupo de trabalho encarregado de apresentar estudos sobre a viabilidade do novo combustível. Em dezembro de 2004, o governo aprovou o plano de trabalho para implementação do programa, que estabeleceu as diretrizes para a organização da cadeia produtiva, definição das linhas de financiamento, estruturação da base tecnológica e edição do marco regulatório do novo combustível, lançado em janeiro de 2005.

Como forma de organizar a produção e garantir o abastecimento gradativo do mercado, o governo promoveu nove leilões nos últimos dois anos e meio. A partir de janeiro de 2008, todo o diesel comercializado no Brasil passou a ter, obrigatoriamente, 2% de biodiesel. Esse percentual foi ampliado para 3% em julho, o que reforçou ainda mais a participação de fontes limpas e renováveis na matriz brasileira de combustíveis. O programa prevê a ampliação da mistura para 5%, em 2013.

Mamona gera emprego e renda na região do semi-árido

O Brasil dispõe de diversas oleaginosas para a produção de biodiesel. Além de ser extraído de gordura animal, o combustível é derivado de óleos vegetais como os de soja, dendê (palma), girassol, babaçu, amendoim, mamona e pinhão manso. No semi-árido, a mamona representa uma oportunidade de geração de emprego e renda porque a planta é resistente ao clima seco e tem mercado diversificado e crescente.

O Nordeste concentra 93% da produção de mamona que é direcionada a diferentes segmentos como a indústria de cosméticos e lubrificantes, além de usinas de biodiesel. Cerca de 29 mil agricultores familiares da Bahia e Sergipe vão produzir, até dezembro, 48,8 mil toneladas de grãos para a primeira usina de biodiesel da Petrobras, inaugurada em julho, em Candeias (BA). Deste total, 30,6 mil toneladas são de mamona e 18,2 de girassol.

Para o funcionamento da unidade, 58% do total de compra da matéria-prima foi adquirido da agricultura familiar, o suficiente para obtenção do Selo Combustível Social.

Safra – De acordo com a Conab, a produção de mamona no Brasil nesta safra será de 146 mil toneladas, 55,8% a mais que no ciclo passado. O aumento é resultado de um crescimento de área de 7,3% e melhora de 45,3% na produtividade, comparada ao período anterior. Os agricultores estão colhendo em média 875 quilos por hectare. Durante a safra 1997/98, por exemplo, a colheita rendia apenas 142 quilos por hectare.
Tags: agronegócio, Alemanha, amendoim, ANP, babaçu, babassu, Bahia, biocombustiveis, biodiesel, Biofuels, Brasil, Brazil, Candeias, captura de gases de efeito estufa, Ceará, Conab, dendê, Estados Unidos, girassol, Jatropha, mamona, MDA, óleos vegetais, palma, peanut, Petrobras, pinhão manso, PNPB, safra, Selo Combustível Social, Sergipe, soja, soy, sunflower
Subscribe to My Comments Feed
Leave a Reply