« La Comunidad Andina enfrenta el retroceso acelerado de glaciares | Home | Los Países Andinos deciden diseñar una política regional sobre acceso universal al medicamento »
By Keith R | October 5, 2008
Topics: Biofuels | No Comments »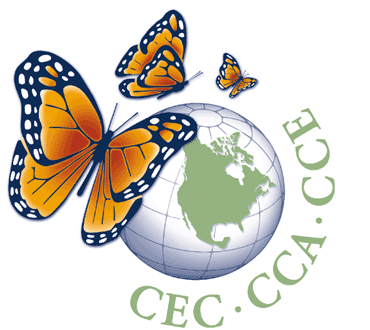 Normally I would not stick an annotated bibliography in the Temas Recommended Reading List, much less do a review of the "bibliography."  But the North American Commission on Environmental Cooperation (CEC) recently released an "Annotated Bibliography on the Environmental Effects of Biofuels" that I find a bit unusual and noteworthy.
It's more like a review of recent literature on the topic in Canada, Mexico and the U.S., with each entry discussing the publication's main arguments and conclusions,  plus notes on the strengths/weaknesses of the item.  Furthermore, it is all preceded by an overview of the main trendlines noted in the literature.  All of which makes it more useful than the average annotated bibliography, so I'm adding it to the Energy section of the Reading List.
Much of the bibliography consists of life-cycle studies, i.e., analysis of the cumulative, net impact, from production of the feedstock to tailpipe emissions.  Some, though, focus on particular impacts, such as water use in crop production.  In any case, the studies covered dealt with nearly every environmental aspect except net energy balance, i.e., whether the energy used to produce the biofuel in question exceeds the amount of energy gained from utilizing the biofuel.  Among the issues covered:
water quality issues, particularly eutrophication issues, such as whether biofuel production will add to the so-called "dead zone" in the Gulf of Mexico;
water use issues, namely whether the water needed in crop production and processing will place stress on water supplies;
greenhouse gas (GHG) emissions, particularly carbon dioxide (CO2), nitrous oxide (N2O),  and methane (CH4);
other air emissions, particularly carbon monoxide (CO) and ozone (O3);
toxics emitted during the production and consumption cycles, such as benzene and formaldehyde.
The trends in the studies that the CEC notes are worth quoting here:
The feedstock biofuel production is an important consideration because of the emissions impacts of the growth, harvesting and transportation feedstock;
Greenhouse gas emissions depend a great deal on agricultural practices (the use of conventional or no-till agriculture), process fuels (the use of biomass, natural gas, coal or other fuels as a process fuel), and the use of different types of co-products that result from biofuel production;
The results from studies of criteria pollutant and toxic emissions vary. All studies show an increase in emissions of nitrogen oxides. Most show decreases in CO and in particulate matter. Results for other pollutants and toxics vary;
Geography is important; pollutant emissions in non-attainment areas are of particular concern. Although more study is required, it appears that many pollutant emissions occur near ethanol plants in areas that are in attainment for US EPA air quality standards;
Water quality varies depending on farming practices. Farming practices that use a great deal of nitrogen fertilizer tend to have a negative effect on water quality. Recent farming practices have tended to use less nitrogen fertilizer;
Water use varies a great deal depending on whether the biofuel is grown on irrigated land or not. In the United States, the vast majority of biofuels are grown on non-irrigated land;
Land use issues may be very important but have not been fully explored. A critical issue is what happens when land formerly used for food production is transformed into fuel production. In some cases, this transformation results in new land being brought into agricultural service. If this new land was previously forested, it may increase greenhouse gas emissions.
Tags: Air Quality, benceno, benzene, biocombustibles, biodiesel, Biofuels, biomasa, biomass, calidad del agua, calidad del aire, carbón, carbon dioxide, carbon monoxide, CCA, CEC, CH4, CO, CO2, coal, environment, EPA, etanol, ethanol, eutrophication, food production, formaldehyde, gases de efecto invernadero, greenhouse gases, land use, life-cycle analysis, medio ambiente, metano, methane, N2O, nitrogen fertilizer, nitrogen oxides, O3, ozone, particulate matter, toxicos, toxics, uso de la tierra, uso del agua, water quality, water use
Subscribe to My Comments Feed
Leave a Reply