« World Tourism Day Event in Lima Tackles Climate Change / Evento del Día Mundial del Turismo afronta el reto del cambio climático | Home | Una nueva estrategia regional enfocada a la salud y el desarrollo de los adolescentes y jóvenes »
By Keith R | October 4, 2008
Topics: Biofuels, Energy & the Environment, Waste & Recycling | No Comments »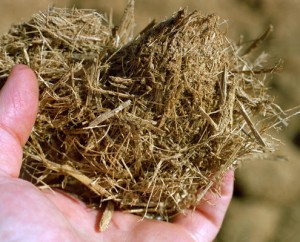 Synopsis in English: The industrial director of Petrobras Biofuels recently declared that his company will enter into commercial production of second-generation biofuels by 2015.  The company is conducting priority research in cooperation with Petrobras Research (CENPRES) into developing cellulosic ethanol utilizing wastes such as sugarcane bagasse.  "This process will permit increasing production 60% using the same planted area," said Ricardo Castello Branco. "These biofuels demand technological complexity, with the advantage of utilizing wastes as a primary material."  Another goal of the company is reducing its dependency on soya (used for the production of biodiesel).
________________________
Desde Agência Brasil:
Biocombustível de segunda geração entra em produção até 2015, informa diretor

O diretor Industrial da Petrobras Biocombustíveis, Ricardo Castello Branco, informou em palestra no Rio Oil & Gás, que os biocombustíveis de segunda geração devem entrar em produção comercial até 2015.

Ele disse que para que esse prazo seja cumprido, a Petrobras Biocombustível vai dar prioridade às pesquisas, em parceria com o centro de Pesquisas da Petrobras (Cenpes), principalmente no desenvolvimento do etanol de lignocelulose, que utiliza resíduos como o bagaço de cana-de-açúcar.

"Esse processo permitirá aumentar em 60% a produção na mesma área plantada. Esses biocombustíveis exigem alta complexidade tecnológica, com a vantagem de utilizar rejeitos como matéria-prima", disse o diretor.

Castello Branco salientou que além dos desafios tecnológicos, a empresa tem como meta reduzir a dependência da soja para a produção de biodiesel, desenvolvendo novas fontes de matérias-primas e construindo parcerias empresariais na produção de etanol.
Tags: bagaço, bagasse, biocombustiveis, biodiesel, Biofuels, Brasil, CENPES, environment, etanol, ethanol, Petrobras, residuos, soja, soya, waste
Subscribe to My Comments Feed
Leave a Reply