« Climate Change Adaptation Costs May Be Very Underestimated | Home | Is Chile Ready? »
By Keith R | August 28, 2009
Topics: Energy Efficiency | No Comments »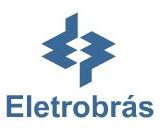 The focus of action of Brazilian government initiatives regarding energy efficiency in industry needs to be adjusted, and if done properly, could result in annual savings as high as R$6.8 billion per year.
This is one of the conclusions of the report Energy Efficiency in Industry: What Has Been Done in Brazil, Opportunities to Reduce Costs and the International Experience, presented at a seminar yesterday co-hosted by the National Confederation of Industry (CNI) and Brazil's state-controlled utility Eletrobrás. The study evaluated 217 energy efficiency projects in 13 industrial sectors in Brazil over the last ten years and existing government priorities and funding regarding energy efficiency in industry.  It also identified further opportunities for improving energy efficiency and possible existing barriers to exploiting these opportunities, and successful programs used in 13 other countries and the European Union (EU).
Some of of the key findings of the report:
Industry is not a priority in government energy efficiency programs even though it is the largest energy consumer (40.7%)  in Brazil. There is no long-term government policy specific to the efficient use of energy in industry.  Industry has low priority in federal energy efficiency programs, investments in energy efficiency through sector funds and in financing conditions.  By contrast, the residential, commercial and public sectors, which account for far less energy consumption, have high priority in government policies.
Energy savings through energy efficiency in industry generates benefits for society as a whole. In the analysis of 217 energy efficiency projects in 13 industrial sectors, the average cost per MWh saved was R$ 79/MWh. The marginal cost of expanding Brazil's power system estimated by the Energy Research Corporation (EPE), a subsidiary of the Ministry of Mines and Energy (MME) charged with energy planning, would be R$ 138/MWh under the Ten Year Plan 2007/2016.  The difference between these two values is the savings energy efficiency projects can offer. Any savings achieved allows the government and entrepreneurs to direct resources to other priorities. Energy efficiency actions add important social, environmental and competitiveness gains.
The focus of government initiatives on industrial energy efficiency needs to be adjusted. The survey of 13 industries showed that 82% of the opportunities for energy savings in industry are thermal processes, whereas government initiatives tend to focus on energy efficiency in electricity consumption.
Energy-intensive industries in countries competing with Brazil receive government support to develop energy efficiency projects. An examination of 63 programs in 13 countries plus the EU found such direct support as tax breaks, special financing conditions, training and provision of technical information.
The time is ripe for more dynamism in energy efficiency actions in Brazil's industrial sector. National initiatives on energy efficiency industry are still very timid.  However, the existence of energy efficiency targets in the National Energy Plan 2030 and the MME initiative to develop a national strategy for energy efficiency confirm that this is the time for industry and the government to create partnerships, reorganize efforts, set goals and prioritize resources.
Tags: Brasil, Brazil, CNI, competitividade, economia de energia, eficiencia energética, Eletrobrás, Energy Efficiency, EPE, EU, European Union, MME, renúncia fiscal, tax breaks, training, treinamento, União Europea
Subscribe to My Comments Feed
Leave a Reply