« Assessing Children's Vulnerability to Chemical Exposures | Home | Motorola Launches Cell Phone Take-Back Program in Latin America »
By Keith R | July 28, 2007
Topics: Biofuels, Energy & the Environment | No Comments »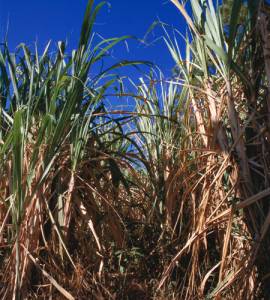 To fully understand the antecedents for this seminar, check out prior posts on the IDB's strategy for biofuels, the OAS' renewed commitment to sustainable energy, and Guyana's biofuel protential.
From the Guyana Government Information Agency (GINA):
Government to convene high-level bio-level seminar

In light of recent reforms and growing interest in the production of bio-energy, Government will be convening a high-level seminar titled 'Expanding Bio-energy Opportunities in the Caribbean'. This will be held on August 6 and 7, 2007 at the Guyana International Conference Centre, Greater Georgetown.

The seminar is sponsored by Government, the Caribbean Community Secretariat (CARICOM) and the Caribbean Renewable Energy Development Programme (CREDP), in collaboration with the Inter-American Development Bank (IDB), the Inter-American Institute for Cooperation on Agriculture (IICA), and the Organisation of American States (OAS).

The seminar is aimed at disseminating the results of recent studies on Bio-energy in the Caribbean, including the potential for regional carbon finance opportunities under the Clean Development Mechanism (CDM); formalising regional efforts toward the development of the Caribbean Renewable Energy, Energy efficiency and bio-energy Action Programme; and the initiation of a dialogue toward the organisation and preparation of regional agro-energy strategy, including bio-ethanol, bio-diesel, and bagasse co-generation opportunities.

This will also serve to facilitate dialogue between the public sector, private investors, carbon financiers and project developers interested in the Caribbean bio-energy industry.

Almost 90 percent of the Caribbean Region's energy matrix originates from fossil fuels; an alarming statistic in the face of high volatility in the price of petroleum. Growing concerns about global warming, and the resulting need for reductions in green house gas emissions and also increasing concerns on the environmental impacts of fossil fuel use is causing Governments to explore this avenue of energy generation.

This scenario provides significant opportunities for the utilisation of renewable biofuels in the region, which could potentially lead to opportunities for employment, poverty reduction, climate change abatement, and the birth of a new, sustainable bio-energy industry in the Caribbean.

Setting up a bio-energy sector is also timely in the light of the recent reforms of the sugar industries in the CARICOM Member States. New economic opportunities are emerging that seek the synergies between the sugar cane industry and the energy sector, through the production of bio-ethanol from sugar cane.
Tags: bagasse, BID, biodiesel, bioenergía, bioenergy, bioetanol, bioethanol, cambio climático, carbon finance, Caribbean, Caribe, CARICOM, clean development mechanism, Climate Change, co-generation, cogeneração, CREDP, gases de efecto invernadero, GINA, greenhouse gases, Guyana, IADB, IDB, IICA, mecanismo de desarrollo limpio, mecanismo de desenvolvimento limpo, OAS, OEA, sugarcane
Subscribe to My Comments Feed
Leave a Reply