« Guyana's Biofuels Potential | Home | Tetra-Pak Chooses to Deal »
By Keith R | July 25, 2007
Topics: Biofuels, Energy & the Environment | 1 Comment »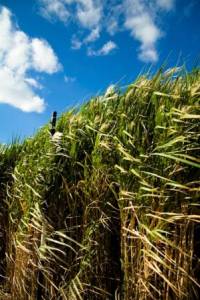 Last week a firm based in São Paulo state, Dedini, announced the signing of an agreement with Bahia-based Sykue Bionergya Electricidade to build Brazil's first thermoelectric plant run entirely (see below to understand why I use this qualifier) on elephant grass. [Some press blurbs erroneously reported that it will be the world's first such plant, but my understanding is that others exist or are being built in the UK and elsewhere that are online or will go online long before the Brazilian power plant does.]
Yes, you heard right: grass.
Well, not just any grass. "Elephant grass" (sometimes called "e-grass") is a type of grass originally from Asia that grows as high as four meters. It grows in a wide variety of soils, requires little in the way of fertilizer, can be harvested off-season (so farmers can rotate between it and other cash crops), and yields more energy from its cellulose than most grasses (in fact, reportedly has a higher energy content than sugarcane).
For this power plant's purposes, 4,000 hectares of it will be planted, with first harvest expected within 120 days.
This amount is expected to serve the feedstock needs of the 30MW plant, to be located in São Desidério in the northeastern state of Bahia. The production capacity of was purposefully capped at 30 MW so that Sykue (which means "life" in Nhengatu, a dialect no longer spoken in Brazil) can receive special discounts (up to 10%) from the electricity distribution fees charged by Electrobras allowed for renewable energy sources. The entire output of this plant will be consumed by the Brazilian retail chain Grupo Pão de Açúcar.
Sykue intends to eventually add other such plants in increments of 30MW each (to get the benefit), until it eventually amasses a total power production capacity from e-grass of 300 MW.
It doesn't hurt either that since e-grass is low-input, high carbon sequestration, it qualifies for carbon credits under the Kyoto Protocol's clean development mechanism. This project alone is expected to bring about a one million CO2e credit per year, says Sykue.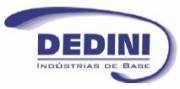 Dedini will build the R$80 million (about US$43 million) plant on a turnkey basis. The 86-year old company based in Piracicaba, SP, provides the parts and components for the sugar-alcohol distilleries that produce about 80% of Brazil's alcohol and a quarter of the world's production. Dedini says that the plant should go online by December 2008.
Not the First Brazilian Plant to Utilize E-Grass

This was not Dedini's first power plant contract this year (its fourth, in fact) and not the first to utilize e-grass. Just two weeks beforehand Dedini announced that it would build a R$72 million, 24MW thermoelectric plant in Rondônia that will utilize e-grass and wood waste as feedstock. [Hence the reason the Bahian plant is proclaimed the first one destined to run solely on e-grass.] Dedini will build the plant for local power company Eletrogoes. That plant is also expected to come online within 18 months.
— Keith R
Tags: Bahia, Brasil, Brazil, carbon credits, carbon sequestration, clean development mechanism, créditos de carbono, Dedini, e-grass, Electrobras, Elephant grass, energía renovable, energia renovável, Grupo Pão de Açucar, Kyoto Protocol, mecanismo de desarrollo limpio, mecanismo de desenvolvimento limpo, Piracicaba, Protocolo de Kyoto, renewable energy, São Desidério, São Paulo, Sykue Bionergya Electricidade
One Response to "Power Plants Run on Grass"
Elephant Grass to electrical power | The Big Biofuels BlogThe Big Biofuels Blog Says:
June 18th, 2013 at 12:04

[…] electrical power in Bahia at a plant built by a company called Dendi, in Sao Paulo state, Brazil. according to the Temas blog. There is something clear and obvious about what you are doing if you grow a crop to burn it and […]
Leave a Reply