« The Global Spread of Cholera | Home | "Eco-Pillows" »
By Keith R | January 28, 2009
Topics: Energy & the Environment | 2 Comments »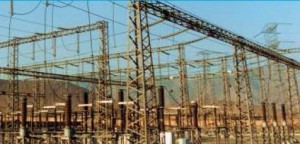 Because of their choice of headline ("IDB Support Creation of New Sustainable Energy Matrix in Peru"), most readers of the IDB's press release on this loan might come away with the impression that the loan is mostly about the promotion of non-traditional renewable energy sources (wind power, small hydro, geothermal) and bioenergy.
Read between the lines, though, or check into the background documents of the project, and you'll quickly discover that a large share of this loan will be devoted to further development of Peru's hydrocarbon resources and its integration into the power generation matrix — which is a bit of a stretch to characterize as "sustainable" energy, particularly in the case of oil and natural gas development in Peru.  Well, at least the loan calls for improving public participation in reviewing such projects.  Vamos a ver.  Peru has a bit of a checkered record on this subject.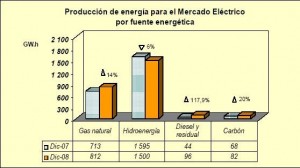 Another large chunk will go to expanding the use of bioenergy — primarily the use of biodiesel and ethanol in fuels, in part through mandatory blending rules and biofuel certification.  It is not at all clear to me just how sustainable biofuel production is/may be in Peru.
A third chunk will go to traditional hydroelectric plants, rather than small hydro.
Frankly the part about this loan that most interests me are the components intended to promote energy efficiency and conservation.  By the IDB's own calculations, Peru could save as much as 3.7 gigawatt hours (GWh) per year by 2018 if its adopted certain energy efficiency measures (primarily investing in efficient lighting and motors).
The project is slated to develop efficiency standards and labels for household appliances.  That's a good start.  I'm curious, though, why there is no mention in this program of increasing the energy efficiency of existing buildings and promoting green building standards for new ones — seems to me that could also help Peru quite a bit.
_________________
From the Inter-American Development Bank (IDB):
IDB supports creation of new sustainable energy matrix in Peru

Programs will support an integrated approach to developing conventional and renewable energy sources

Peru will develop a New Sustainable Energy Matrix that will encourage the growth of hydrocarbon and renewable energy markets in an environmentally and socially responsible framework, with financial and technical support from the Inter-American Development Bank.

The matrix is the centerpiece in a package of energy-related measures Peru has agreed to carry out under a US$150 million programmatic policy-based loan (PBL) approved by the IDB Board of Executive Directors on January 28.

The PBL is a fast-disbursing instrument that will give the Peruvian Treasury resources to finance its priority programs. Under the sustainable energy matrix program, Peru has committed to implementing specific measures that will maximize the benefit derived from hydrocarbons and renewable energy resources, promote energy conservation and efficiency, and foster the application of environmental and social safeguards in projects.

This process involves studies, setting strategies, institution-strengthening, and development of standards and regulations. The results of these activities must be verified as a condition for disbursement of the IDB funds.

In addition to supporting the design and implementation of the new matrix, the program will focus on better integrating Peru's primary energy sources and developing nontraditional renewable energy sources and bioenergy.

It will also develop energy efficiency measures, standards and consumer labels for household appliances and other equipment.

An important component of the program will focus on renewable energy as a means of contributing to climate change mitigation.

In recognition of growing public interest in energy investments, the program will include a Strategic Environmental Assessment and new approaches for ensuring citizen participation in the preparation of hydrocarbon-related projects. This activity will support the implementation of social responsibility and citizen participation mechanisms in calls for proposals, preparation of environmental studies, and environmental monitoring of energy projects.

IDB project team leaders Alejandro Melandri and Christiaan Gischler said that the preparation of the energy matrix project had already advanced some of its goals by fostering a dialogue among key energy stakeholders in Peru that placed initiatives and actions on a common footing of knowledge and created opportunities for intra-sector coordination and consensus-building.
__________________
Desde el Banco Interamericano de Desarrollo (BID):
BID apoya creación de nueva matriz de energía sostenible en Perú

Programa con enfoque integral para desarrollar fuentes de energía convencionales y renovables

Perú desarrollará una Nueva Matriz de Energía Sostenible que alentará el crecimiento de los mercados de hidrocarburos y de energía renovable en un marco de responsabilidad medioambiental y social, con el apoyo financiero y técnico del Banco Interamericano de Desarrollo (BID).

La matriz es la pieza central de un paquete de medidas relacionadas con la energía que Perú ha acordado impulsar bajo los términos de un préstamo programático basado en políticas (PBL, según sus siglas en inglés) de US$150 millones aprobado por el Directorio Ejecutivo del BID el 28 de enero.

El PBL es un instrumento de desembolso rápido que facilitará recursos al tesoro peruano para financiar sus programas prioritarios. Bajo el programa de la matriz de energía sostenible, Perú se ha comprometido a implementar medidas específicas que optimizarán los beneficios de los recursos de hidrocarburos y de energía renovable, así como a promover la conservación y eficiencia energéticas, además de fomentar la aplicación de salvaguardas medioambientales y sociales en los proyectos.

Este proceso involucra llevar adelante estudios, el establecimiento de estrategias, el fortalecimiento institucional y el desarrollo de estándares y regulaciones. Los resultados de estas actividades deben ser verificados como condición previa para el desembolso de los fondos del BID.

Además de apoyar el diseño e implementación de la nueva matriz, el programa se enfocará en integrar mejor las fuentes primarias de energía del Perú, así como el desarrollo de fuentes no tradicionales de energía renovable y bioenergía. También impulsará medidas de eficiencia energética, estándares y etiquetas de consumo para los aparatos electrodomésticos y otros equipos.

Un componente importante del programa será energía renovable como un medio capaz de contribuir en la mitigación del cambio climático.

En reconocimiento del creciente interés público por las inversiones en energía, el programa incluirá una Evaluación Estratégica Ambiental y otros enfoques nuevos para asegurar la participación ciudadana en la preparación de proyectos relacionados con los hidrocarburos. Esta actividad apoyará la implementación de mecanismos de responsabilidad social y participación ciudadana en las convocatorias de las propuestas, en la preparación de los estudios ambientales y la vigilancia ambiental de los proyectos de energía.

Los jefes del equipo del proyecto del BID, Alejandro Melandri y Christiaan Gischler, dijeron que la preparación del proyecto de la matriz energética ya ha cumplido algunos de sus objetivos, al fomentar un diálogo entre los actores clave de la energía en el Perú, que han adoptado iniciativas y acciones en base a un mismo criterio de conocimiento y han creado oportunidades para la coordinación intersectorial y la construcción del consenso.
Tags: aparatos electrodomésticos, BID, biodiesel, bioenergía, bioenergy, climate change mitigation, eficiencia energética, energía eólica, energía geotérmica, energía renovable, energía sostenible, energy conservation, Energy Efficiency, energy labels, energy matrix, environment, etanol, ethanol, etiqueta de consumo energetico, geothermal energy, hidrocarburos, household appliances, hydrocarbons, IDB, matriz de energía, matriz energética, medio ambiente, micro-hydro, mitigación del cambio climático, PCH, pequenas centrais hidroelétricas, Peru, petroleo, petroleum, power generation, renewable energy, responsabilidad social, sustainable energy, vigilancia ambiental, wind energy, wind power
2 Responses to "Toward a Sustainable Energy Matrix for Peru? / ¿Hasta nueva matriz de energía sostenible en el Perú?"
Glenn Switkes Says:
February 21st, 2009 at 10:03

In fact, there is a component of this loan which attempts to reform regulations to promote hydroelectric dams – no mention here of "small hydro". There is a push underway in Peru for construction of at least 15 new dams, mostly in the Amazon region, principally to export electricity to Brazil (see my blog http://www.internationalrivers.org/en/blog/glenn-switkes/eletrobr%C3%A1s-sets-out-conquer-amazon for details). Indigenous peoples are up in arms over plans for damming the Ene River, homeland of the Ashaninkas. These policy loans by the multilateral development banks quite often have hidden agendas, and I think this is the case with this loan.

Keith R Says:
February 21st, 2009 at 12:18

Glenn, thanks for your comment (and welcome to The Temas Blog). Yes, I had my suspicions about the dams mentioned in the loan package; thanks for the link with details (I'm adding your blog to my feed). It's true, small hydro was only mentioned in the list of non-traditional renewable energy sources (NRES) Peru is looking into, but not among those specifically targeted by the project. In fact, other than calling for developing a regulatory framework for incentives to promote NRES, apart from biofuels they are not mentioned (and as indicated in the post, I have my questions about biofuels in the Peruvian context)…
Leave a Reply