« Salvadorian Industry Initiative Recovers 2178 Tons of Plastic Waste in 2008 | Home | World Bank: Coastal and Marine Ecosystem Services Severely Undervalued »
By Keith R | April 5, 2009
Topics: Biodiversity, Environmental Governance | No Comments »
Nearly two years back I did a post, since updated and made into a standalone page, on environmental provisions in the constitutions of Latin American and Caribbean (LAC) nations.  At the time I noted that, curiously, with the notable exception of Guyana, the English-speaking Caribbean did not have environment provisions in their constitutions.
Well, next month Guyana will get some company: in May the citizens of the Cayman Islands are expected to approve in a referendum a new constitution that will include an environment clause.
To start out with, the draft constitution's preamble states the intention of the Caymans to be a certain kind of country, and lists the desired attributes, which include:
A country that manages growth and maintains prosperity, while protecting its social and natural environment.
A country that respects, protects and defends its environment and natural resources as the basis of its existence.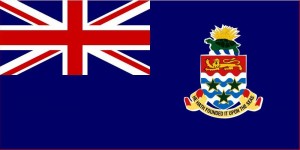 Later, in Part I – Bill of Rights, Freedoms and Responsibilities, Article 18 reads as follows:
18.-(1) Government shall, in all its decisions, have due regard to the need to foster and protect an environment that is not harmful to the health or well-being of present and future generations, while promoting justifiable economic and social development.
(2) To this end government should adopt reasonable legislative and other measures to protect the heritage and wildlife and the land and sea biodiversity of the Cayman Islands that –
(a) limit pollution and ecological degradation;
(b) promote conservation and biodiversity; and
(c) secure ecologically sustainable development and use of natural resources.
Tags: biodiversidad, Biodiversity, Cayman Islands, Conservation, constitution, environment, Ilhas Caymans, Islas Caimán, pollution, sustainable development, wildlife
Subscribe to My Comments Feed
Leave a Reply