« IDB Supports LAC Efforts to Combat A(H1N1) / BID apoya esfuerzas de ALC combatir el gripe A(H1N1) / BID apoia ALC combatir a influenza A(H1N1) | Home | Trash Photos XVIII: Fluorescent Lamp Collection in Brasilia »
By Keith R | June 17, 2009
Topics: Environmental Justice | No Comments »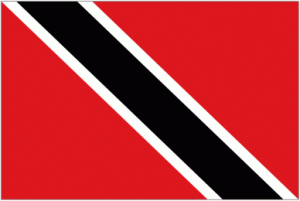 Just read an interesting article in IPS News about the latest development in community efforts in Trinidad to stop plans for two aluminum smelters on the island.  Trinidad's High Court quashed the Environmental Management Authority's (EMA) grant of a Certificate of Environmental Clearance (CEC) for the construction by Alutrint of a smelter in La Brea.
Alutrint is a partnership between Trinidad's National Energy Corporation (NEC) and the Sural Group of Venezuela.  NEC itself is a subsidary of the state-owned National Gas Company (NGC).  Alutrint will be 60% owned by NEC and 40% by Sural.  The plant complex is being built (with Chinese financing) by the China National Machinery and Equipment Import and Export Corporation (CMEC).
A CEC is a type of environmental license given by the EMA after assessing the possible negative and positive impacts of a proposed development project.  The EMA granted a CEC to the Alutrint project after nearly two years of analysis and public hearings.  Activists and community groups sued, arguing that EMA did not fully consult potentially affected parties and did not assess all possible health and environment impacts of the smelter.
Justice Mira Dean-Armorer ruled that the CEC grant was "procedurally irregular" and "irrational" and failed to take into account the cumulative environmental and health impacts of the smelter and the related port and power plant projects.  She also noted that the CEC omitted findings regarding the key waste issue of spent pot lining (SPL).
I have not studied the Trinidadian smelter disputes enough to offer an informed opinion about the pluses and minuses of the idea of placing an aluminum smelting complex (or two, for that matter) on Trinidad, or the merits of this particular project and its CEC.  But I consider it a good thing that community groups can successfully challenge EMA-issued certificates in court and keep EMA on its toes about community input and full impact assessment of high-profile, big-money projects the government supports.
This ruling will not be the end of the matter.  The EMA may simply heed the Court and rework the its assessment, hold new hearings, and issue a new CEC.  I think it's more likely, however, that the EMA will appeal the ruling, and the case may end up going all the way to the Judicial Committee of the Privy Council (JCPC) in London* — or the Caribbean Court of Justice (CCJ) right there in Port-of-Spain, if Trinidad and Tobago resolves its constitutional dispute before then.
___________
* Some Commonwealth countries, such as Dominica and Trinidad and Tobago, still have the Privy Council as their highest court of appeal and can appeal cases directly to the Judicial Committee.
Tags: aluminum, Alutrint, CCJ, CMEC, EMA, environment, environmental clearance, High Court, La Brea, National Energy Corporation, National Gas Company, NEC, NGC, Port-of-Spain, Privy Council, smelters, spent pot lining, SPL, Sural Group, Trinidad and Tobago, Venezuela
Subscribe to My Comments Feed
Leave a Reply