« Wal-Mart Promotes Cleaner Production & Energy Efficiency Among Its Central American Suppliers | Home | Greenpeace Pushes Energy Efficiency Agenda in Mexico »
By Keith R | January 13, 2009
Topics: Environmental Governance, Environmental Protection | No Comments »
If you believe Governor Cabral and Environment Secretary Ramos, environmental policy in the state of Rio de Janeiro (RJ) just underwent a rebirth.  At the inaugural ceremony for the new State Environment Institute (INEA), Governor Cabral declared that henceforth RJ will have an environmental policy with less bureaucracy, greater agility and technical rigor.
To refresh memories, INEA was an idea first proposed in 2007 by then state environment secretary Carlos Minc, now the nation's Environment Minister.  [Minc, also former chair of the state assembly's Environment Committee, helped shepherd the bill creating the INEA through the assembly in record time.]  INEA is the result of a merger and upgrade of three separate environmental organs that used to handle implementation of environmental policy in the state: the State Environmental Engineering Foundation (FEEMA), which handled most environmental licensing, monitoring and enforcement; the State Superintendency for Rivers and Lakes (SERLA), which handled all water resources work; and the State Forestry Institute (IEF), which handled forestry and protected areas policy.
As INEA President Luiz Firmino stressed at the ceremony, the Institute is not just a merger of institutions, but also an integration of policy implementation.  For example, water and land use policy will be integrated, or as Firmino put it, "For the first time, we have wet and dry environments together at the same table."  In the past, separate policies controlled by separate instititions sometimes meant that policy regarding a water body would not take into account the impacts of land use policies for the surrounding territory (and vice-versa).
The bill that created the INEA also (a) simplified the environmental licensing process; (b) beefed up the state's ranks of scientific and technical professionals working on environmental issues (214 so far), all chosen through open competition (a rarity in staffing environmental governance institutions in Latin America); (c) created an autonomous corredoria position linked to the INEA President, akin to an inspector-general (also a rarity among LAC environmental governance institutions); (d) created an ombudsman position that can receive public complaints about misconduct by INEA agents (Ceará blazed this trail within Brazil several years ago, but most states still do not have an environmental ombudsman).
The Institute has other innovations as well.  It has an information and monitoring operations control center that will provide them with information on environmental conditions in realtime (in an upcoming Temas Blog post I'll explore the regularly updated environmental quality information — such as air and bathing water quality — INEA and other LAC environmental institutions provide online). Also, the Institute will use performance contracts: the sections that do the best job in reducing pollution in their area of responsibility will get paid better.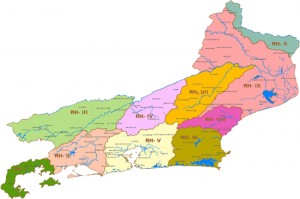 The state environment secretary, Marilene Ramos, stressed an additional innovation represented by INEA: nine regional superintendents organized by RJ's hydrographic regions.  The regional offices will handle both water policy and general environmental management questions.  They also will have autonomy in environmental licensing of undertakings with small, local importance.
"The installation of INEA is just proof that the environment area is a priority of the Governor Sergio Cabral," declared Ramos.  The INEA has serious challenges ahead: reconciling development and environment, creating the framework for reversing environmental degradation in the state, and expanding the cover of RJ's portion of the Atlantic Forest from 20% to 26% by the end of the governor's term of office.  She noted that in 2007 the environmental portion of the state budget was R$35 million, in 2008 it was raised to R$64 million, and in 2009 it will be R$100 million.  In 2008 the state expanded its protected areas from 120,000 hectares to 135,000.
Environment Minister Minc, attending the opening ceremony for the state agency he helped create, hailed it and said that he plans "to take many of its innovations to Brasilia," particularly with regards to reducing bureaucracy in environmental licensing.
Ramos said that clearing out the backlog in environmental license applications and doubling licenses granted per year is a key INEA goal.  She noted that in October 2008, 6,120 license applications were stuck in FEEMA, so the state created a special task force that cleared out 3,820 in just two months. SERLA has 2,601 applications pending, and all of them were processed.  In all, 500 environmental licenses were granted in 2008 (more than the federal environment agency under Minc, IBAMA, granted in the same year).
_____________________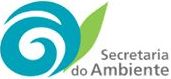 Desde a Secretaria Estadual do Ambiente (SEA):
Estado instala o Inea e lança nova política ambiental

Uma política ambiental com menos burocracia, mais agilidade e rigor técnico. Assim o governador Sérgio Cabral resumiu o Instituto Estadual do Ambiente (Inea), que instalou com a secretária estadual do Ambiente, Marilene Ramos, nesta segunda-feira (12/01), em concorrida cerimônia.

O Inea – que unifica a Serla, Feema e IEF, que foram extintas – nasce com sede própria: um prédio especialmente adquirido, situado na Avenida Venezuela, 110, Praça Mauá, onde também fica a Secretaria Estadual do Ambiente (SEA).

O Instituto permitirá simplificar e agilizar a concessão de licenças ambientais. O Inea terá Corregedoria autônoma, ligada à Presidência, e uma ouvidoria que poderá receber, por exemplo, denúncias de má conduta dos agentes, de forma a garantir a lisura no processo de emissão de licenciamentos ambientais.

Segundo o governador, que assinou decreto que estabelece a estrutura organizacional do Inea, o Instituto tem como desafio integrar a política ambiental do estado e atender às demandas da sociedade nas questões ambientais.

"Teremos um órgão fortalecido, que permitirá simplificar e agilizar a concessão de licenciamentos ambientais. O órgão nasce, trazendo quadro de pessoal renovado com 214 novos servidores, selecionados em concurso público realizado pela primeira vez na história ambiental do Rio. É um ganho de qualidade extraordinário – afirmou o governador, ao lado do ministro do Meio Ambiente, Carlos Minc.

Na solenidade, a secretária estadual do Ambiente, Marilene Ramos, assinou ato de posse do presidente do Instituto, Luiz Firmino Pereira, do vice-presidente, Paulo Schiavo e dos diretores de Licenciamento Ambiental, Ana Cristina Henney; de Informação e Monitoramento Ambiental, Luiz Reckmaier; de Biodiversidade e Áreas Protegidas, André Ilha; de Gestão das Águas e do Território, Rosa Formiga; de Recuperação Ambiental, Carlos Abenza; e de Administração e Finanças, Marcus Vinícius.

Marilene destacou que uma das muitas novidades do INEA é a sua atuação descentralizada por meio de suas nove Superintendências Regionais correspondentes às regiões hidrográficas do Estado, integrando assim a gestão ambiental e a de recursos hídricos. As Superintendências regionais terão autonomia, inclusive, para expedir licenças ambientais para atividades de pequeno porte.

"A instalação do Inea é exatamente a prova de que a área ambiental do estado é uma prioridade do governador Sérgio Cabral. O Instituto nasce com muitos desafios: compatibilizar desenvolvimento e meio ambiente, reverter o quadro de degradação ambiental no Estado; ampliar a cobertura vegetal de remanescentes da Mata Atlântica no território fluminense de 20% para 26% até o final do governo Sérgio Cabral", afirmou Marilene Ramos.

O presidente do Inea, Luiz Firmino, afirmou que o Instituto nasce não como mera fusão dos órgãos ambientais, mas como um instituto inovador.

"O Inea trará novidades na área de monitoramento e informação: vamos ter um centro de controle operacional instalado neste prédio, cujas informações estarão disponíveis em tempo real. Vamos ter um setor de gestão das águas e território. Pela primeira vez, termos um meio ambiente seco e um meio ambiente molhado integrados na mesma mesa. Hoje, com as políticas separadas em instituições diferentes, há casos de, por exemplo, ao definirmos o enquadramento para um corpo hídrico, o uso do solo ao redor é totalmente incondizente com esse enquadramento. Então, o Inea tem o desafio de executar aquilo que, de fato, possa ser concretizado. Além disso, o Inea terá contratos de gestão: os setores que conseguirem, por exemplo, reverter quadros de degradação, poderá ser melhores remunerados ao longo do ano para cumprir metas", explicou Firmino.

O ministro Carlos Minc ressaltou que a criação do Inea é um feito histórico para o estado do Rio.

"Várias das idéias do Inea serão levadas para Brasília como mais agilidade e maior rigor na concessão de licenciamentos ambientais. Só no ano passado, conseguimos aumentar em 40% o número de concessões de licenças ambientais no país- destacou Minc.

"É muito importante que a sede do Inea seja aqui na Praça Mauá, já que temos projeto para a revitalização esta região. Estas iniciativa é elogiável, um feito histórico", comentou o prefeito Eduardo Paes.

Também participaram da mesa de abertura, o prefeito do Rio, Eduardo Paes, o vice-governador e secretário de Obras, Luiz Fernando Pezão, o presidente da Firjan, Eduardo Gouvêa Vieira, o secretário estadual da Casa Civil, Regis Fichtner e o ministro do Meio Ambiente, Carlos Minc.

Balanço ambiental

Durante a cerimônia, a secretária Marilene Ramos fez um balanço das ações na área ambiental desde o início do governo Sérgio Cabral. Entre as quais, destacou o aumento do número de concessões de licenças ambientais. Em outubro de 2008, havia 6.120 processos ambientais parados na Feema.

"Fizemos uma força-tarefa e conseguimos, nesses dois meses, despachar 3.820 processos de licenciamento. Na Serla, tínhamos 2.601 processos de pedido de licenciamento ambiental e conseguimos zerar esses processos. A nossa meta, com a criação do Inea, é duplicar a concessão de licenças ambientais. Em 2008, concedemos 500 outorgas. Ampliamos de 120 mil hectares para 165 mil hectares o quantitativo de áreas protegidas no Estado", explicou Marilene Ramos.

A secretária também apresentou um balanço de investimentos para a área ambiental. Em 2007, os recursos eram de R$ 35 milhões; em 2008, R$ 64 milhões.

"A previsão de investimentos para 2009 é de R$ 100 milhões", acrescentou Marilene Ramos.
Tags: Atlantic Forest, Brasil, Brazil, Carlos Minc, corredoria, environmental licensing, environmental policy, FEEMA, IEF, INEA, inspector-general, licença ambiental, Marilene Ramos, Mata Atlântica, ombudsman, ouvidoria, política ambiental, recursos hídricos, regiões hidrográficas, Rio de Janeiro, SEA, Sérgio Cabral, SERLA, Superintendências Regionais, water resources
Subscribe to My Comments Feed
Leave a Reply